Worcester team transformed 'Redneck Woman' into a stunning line dance
Employees at Texas Roadhouse in Worcester, Massachusetts turned dancing into a whole new level when they line danced to "Redneck Woman" by Gretchen Wilson.
For those who have eaten at Texas Roadhouse, they are familiar with the fact that eating there is a one-of-a-kind experience.
At the restaurant, every time a certain song would play, the workers would stop what they're doing and break out into a choreographed routine right on the spot.
While your stomach is being filled with food, you would be simultaneously entertained by the employees.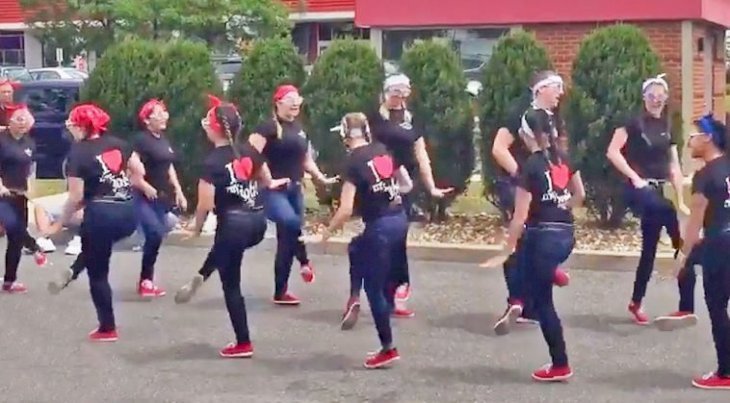 Follow us on Twitter at
AmoMama USA
for more viral stories and videos.
For the staff at the Worcester branch, they decided to spice things up a bit. They like to host big parties on their parking lot and perform more choreographed dances to many country music hits.
Previously, one of the songs they performed to was "Redneck Woman" by Gretchen Wilson. For the song, the employees did a red-hot line dance.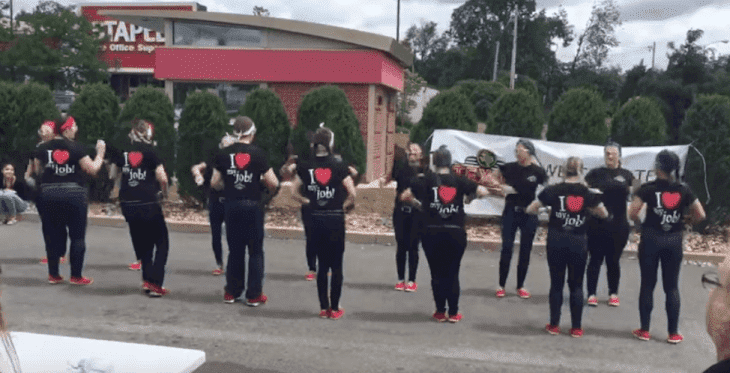 With its upbeat tempo, the song was perfect for line dancing. Wearing matching black, Texas Roadhouse t-shirts, blue jeans, bandanas, and red sneakers, the staff formed two long lines facing each other at the parking lot.
As soon as the song started, they burst into skips, hops, twists, and turns. At some points, the two lines would weave together and exchange places.
It seemed that the staff really enjoyed their performance as they could be seen laughing and flashing broad smiles the entire time.
"Redneck Woman" was released in 2004 and it became Wilson's debut single. It reached no. 1 in the Hot Country Songs chart, and it also reached top 22 in the Billboard Hot 100.
Meanwhile, a group of line dancers from Seattle also became viral. They are called the Boot Boogie Babes, and they like to dance to songs collaborated by two famous artists.
One of their performances this year was for St. Patrick's Day. It was a choreographed dance to the beat of Keith Urban and Carrie Underwood's duet, "The Fighter."