Blind guy makes a judge jump on his seat as he can't hold back tears hearing such deep voice
Season two of "The Voice South Africa" saw one contestant move the judges to tears with his singing. During the Blind Auditions, Vernon Barnard took to the stage to sing a One Direction song.
From the moment he opened up his mouth, the judges were already in awe. However, one judge broke down in tears when he turned around and realized the singer was blind.
In 2016, Vernon Barnard sang an amazing rendition of One Direction's "Story of My Life" on "The Voice South Africa" stage. The judges were quite impressed by his voice even before they turned around to see him.
One particular judge, Bobby Van Jaarsveld, couldn't hold back his curiosity and quickly pressed the buzzer so his chair could spin around. Facing Barnard, he realized the singer was blind.
For more on this story go to our Twitter account @amomama_usa. Van Jaarsveld immediately broke down in tears and at one point he even jumped out of his seat.
A fellow judge, who also turned around, noticed how moved Van Jaarsveld was and came over to console him. She could be heard saying:
"Here's your guy."
The emotional judge is clearly touched by Barnard's talent and his strength and determination to never give up. The contestant's parents could be seen standing with the host in the background.
Judge Lira also pressed her buzzer before the footage cut off. What the video doesn't show is Van Jaarsveld begging Barnard to join his team.
He literally gets down on his knees to plead with the contestant to choose him. Barnard accepted and they continued the season together.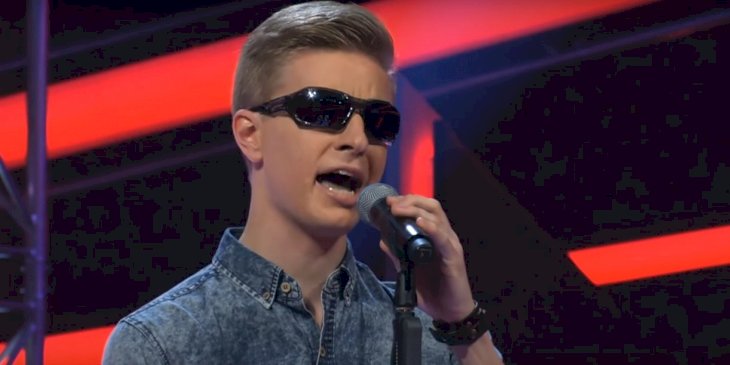 The contestant was born with glaucoma which caused him to go blind at the age of 6 despite having 16 operations. He's competed internationally in blind cricket matches.
Barnard reached the Top 8 and was offered a record contract by Universal Music South Africa. Through them, he released his debut single called "I Like It That Way."
Another contestant managed to move the judges in 2017 on "America's Got Talent." Christian Guardino, then-16, earning himself the golden buzzer with The Jackson 5's "Who's Lovin' You."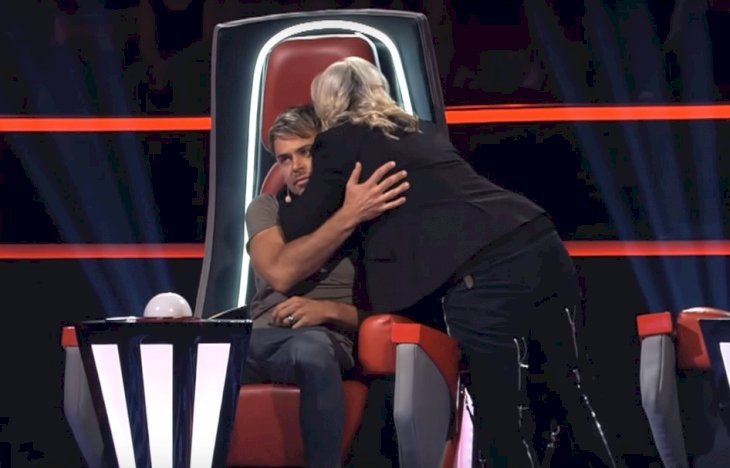 At the age of 12 Guardino was cured of blindness. Judge Howie Mandel gave the contestant the golden buzzer which meant he automatically advanced to the next round.