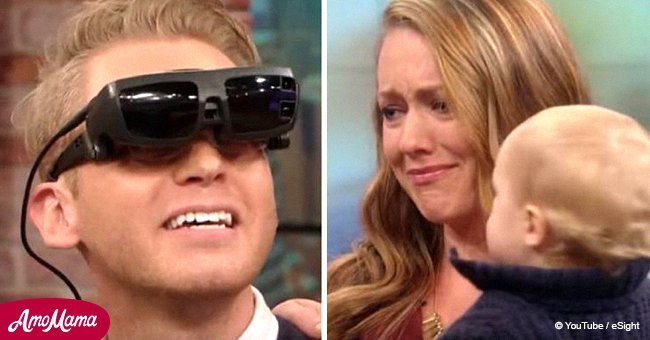 Blind man sees wife for the first time and his reaction causes her to cry
After losing his vision to Stargardt disease, Gene Purdie saw his wife, Joy, clearly for the first time with the aid of a special device.
A video uploaded to YouTube shows Gene getting overwhelmed with emotions as he sees his wife through eSight for the very first time and realizes how 'pretty' she is.
Although he was born with the disease, which is a form of macular degeneration that causes loss of vision, he was only diagnosed with it for the first time when he was 16 years old.
The condition has caused his central vision to become blurred while his peripheral vision is doing just about fine. Before using the device, he had not seen his wife clearly and did not have any idea as to how she looked.
Follow us on Twitter to learn more.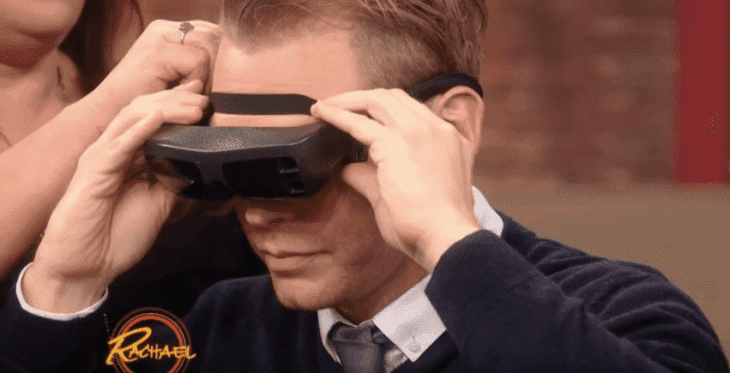 Source: YouTube/eSight
Despite his condition, and many challenges that it brings with it, Gene and Joy have built a happy life for themselves and even share a son together.
The couple made their peace with the fact that Gene would always remain partially blind as there is no known cure for Stargardt disease. However, Joy one day came to know about a device that could help her husband while watching The Rachel Ray Show.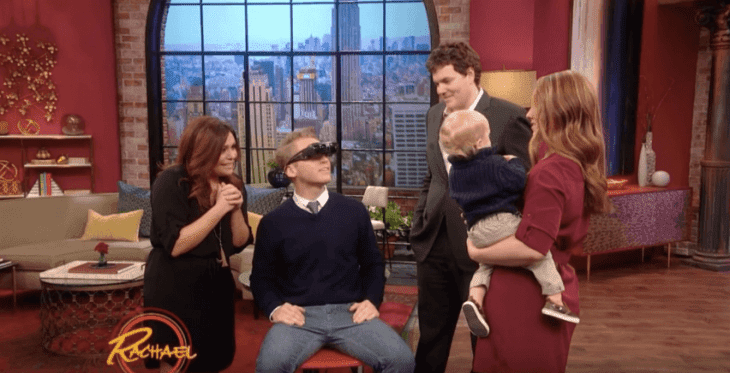 Source: YouTube/eSight
She came to know about the special glasses, called eSight, that allowed the people with this disease to see clearly again. Joy then wrote to the show and got herself invited on the set to try the glasses for themselves.
Gene was visibly nervous before putting on the glasses as he was unsure about what to expect. Despite his pulsating nerves, he put on the glasses and was instructed to turn toward Joy and see her for the very first time.
"She's pretty," the emotional husband said as he saw his wife. "It's so overwhelming." Even Joy could not hold back her tears when she heard her husband's words.
In the caption to the video uploaded on YouTube, the company has invited people to try eSight. For Gene, however, they gifted the $15,000 worth of glasses so that he could see the world around him more clearly.
The emotional video went viral on the internet with more than 8 million views and about 6,000 likes on YouTube.
Please fill in your e-mail so we can share with you our top stories!