Controlling girlfriend gives her boyfriend a contract with 22 strict rules in viral photo
The list of 22 dos and don'ts that a very controlling girl set for her boyfriend became viral. Most people have the unidentified man several pieces of advice.
Even though having rules in a relationship is something usual, the ones that a lady, whose name was not revealed, set for her boyfriend went too far. Twitter user kkeyes96 uploaded the photos of the long list.
According to the tweets, which were deleted soon after being posted, the written contract was discovered when a man traded in his car and forgot to take the piece of paper with him. While the rules are clear, the name of the man or couple were not in it.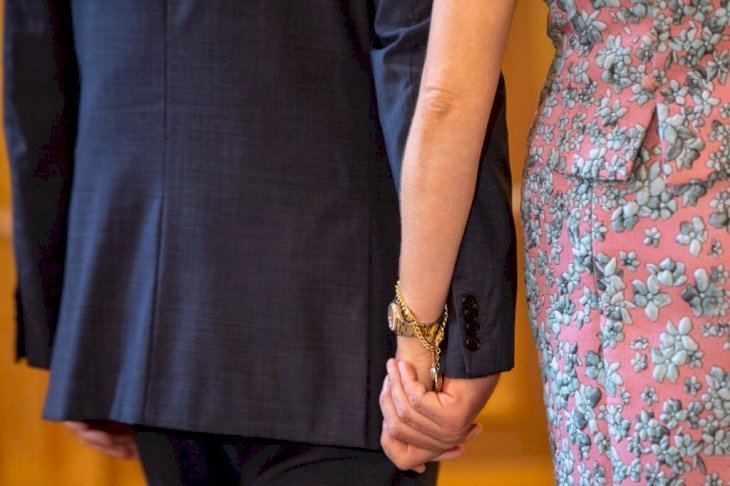 CONTROLLING HIS RELATIONSHIP WITH OTHER WOMEN
One of the things the girl requested was that her boyfriend was not allowed to have phone numbers of other girls on his phone. He was not allowed to follow them on any social media either.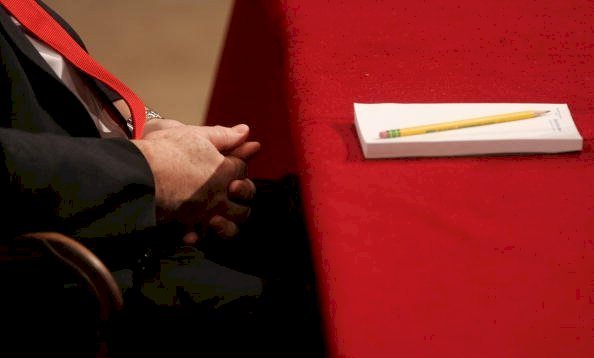 CONTROLLING HIS RELATIONSHIP WITH FRIENDS
Apart from that, the lady demanded that the man must not go out with his friends more than two times a week and that they were rarely allowed to visit him in their house if they happened to move in together.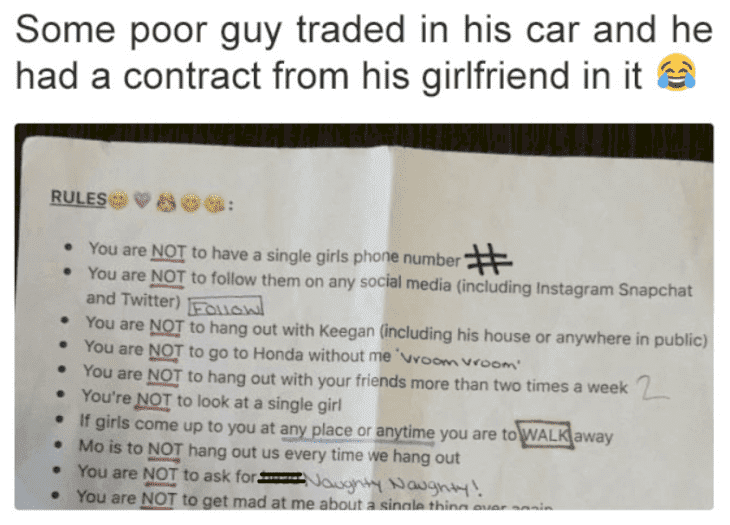 CONTROLLING HIS PHONE
She was allowed to do a phone check whenever she wanted, the man was not allowed to drink unless his girlfriend was by his side, and he was supposed to walk away if another girl came up to him at "any place or anytime."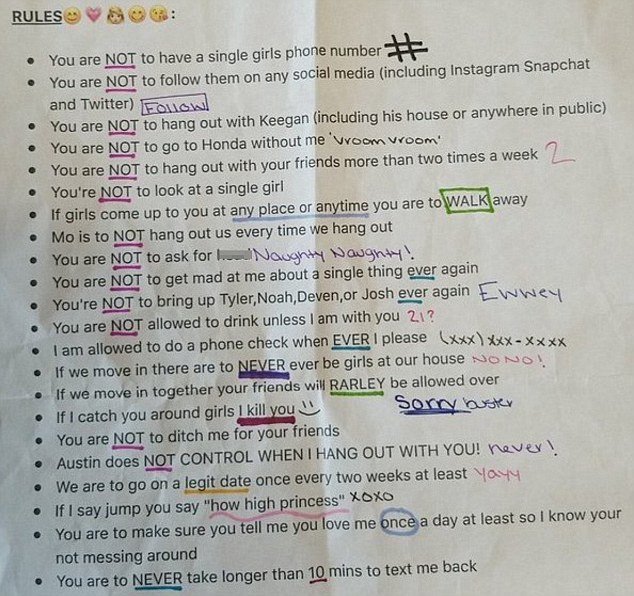 REACTING TO IT
As soon as those photos became viral, people started commenting on it. Some of them revealed that it was a classic example of what abusive behavior in women can look like and that such action was not "cute" or "sweet," as many others were labeling it.
Others pointed out that the man should run away from that girl as soon as possible, admitting that a lot of domestic violence situations started with similar lists.
ANOTHER LIST
While such a list was labeled as bizarre, it was not the first time that someone does something similar. Jane Park, the youngest person who became a lottery millionaire in the UK, gave her boyfriend, Connor, a list of 20 rules to follow while he was in Ibiza.
Apart from the ones banning him from speaking to girls and taking photos with them, Connor was not allowed to get a tattoo, to get drunk, and to be naked "anywhere."
Finally, she made a T-shirt with her face on and demanded Connor to wear it all times, "including the shower."