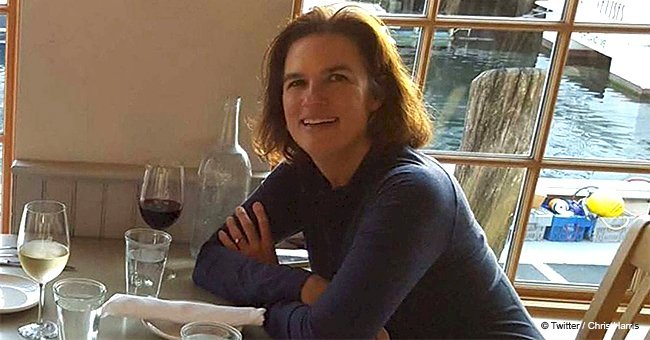 Children discover a body of missing teacher while playing in the woods

The kids were playing in the woods when they came across the remains of Kristin Westra. Officials determined that she committed suicide.
According to PEOPLE, Kristin's body was found near her home in North Yarmouth on Friday afternoon. It was discovered at the top of a ridge as opposed to the bottom where the search party had looked for days.
Jay Westra, Kristin's husband, said that he and his wife went to bed at around eight p.m. last Sunday. But Kristin, 47, was not there on Monday morning when he awoke.
Follow us on Twitter for more @amomama_usa.
The Chebeague Island School teacher left her phone, car, and keys and was nowhere to be found. Jay promptly reported her missing.
Authorities used drones and canine units to look for Kristin throughout the week. There was a huge search party of volunteers sent out into the woods on Monday and Tuesday.
Her relatives informed police that Kristin, who taught for over seven years, was going through anxiety and stress just before she disappeared.
No suicide note was found behind. On Saturday night, friends and family held a prayer vigil.
Eric Rohrbach, her brother, told ABC News that "the thought of her doing this to her family is completely out of the norm."
Prior to that, he explained to the Press Herald:
"[They] don't have a place to relax. They were, like, eating dinner in the garage. Kristin is someone who likes to come home and curl up with a good book, and she couldn't do that."
He previously described the situation as being "something out of a nightmare" and "incredibly surreal."
On Wednesday night, Jay did an interview with NBC News imploring his wife:
"There's nothing - there's no problem, no embarrassment, no obstacle, that can't be overcome when you come back."
He also told them that the morning before Kristin's disappearance, she "was experiencing what I would call some anxiety and she expressed that she had some sleepless nights and was worried."
Kristin was not taking any medications. But the Press Herland reported that she may not have been in the right state of mind when she left.
On Sunday, a family friend who is also a licensed nurse practitioner visited them to do an evaluation. She raised no concerns and the day went on as usual.
"We've always taken care of everything, we've solved every problem. We're a team, we will be a team, your daughter loves you, your friends love you, your parents love you, your brother and sister-in-law love you, aunts and uncles, everybody wants you back."
Captain Craig Smith of The Cumberland Country Sherrif's Office ruled Kristin's death a suicide after an autopsy was performed.
Kristin was raised in Burlington, Vermont. She spent summers in North Hero in the Lake Champlain Islands at her family's camp.
She went to the University of Vermont and attained a bachelor of arts degree in psychology with a minor in German.
She took the ferry to work every day to arrive at the one-room schoolhouse in Portland.
Her memorial service is set for October 20, 2018, at the Congregational Church in Cumberland. She leaves behind her husband, her nine-year-old daughter and a 17-year-old stepson.
Just last month, a father of one committed suicide soon after he received news that he would have to be deported back to Mexico.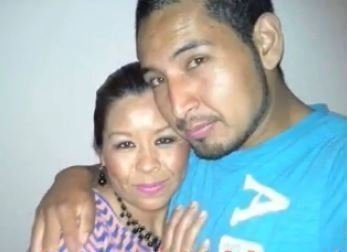 Source: YouTube/ NY Daily News
25-year-old Alejandro Mejia Leon living in Escondido, California, was pulled over in June 2017 for a minor traffic infringement.
Due to the new policies under Trump's administration, Leon lost his case in court. He became depressed at the thought of leaving his three-year-old daughter and his wife.
She subsequently blamed the Trump administration for Leon's act of suicide.
The National Suicide Prevention Lifeline is 1-800-273-8255. Other international suicide helplines can be found at befrienders.org.
Please fill in your e-mail so we can share with you our top stories!