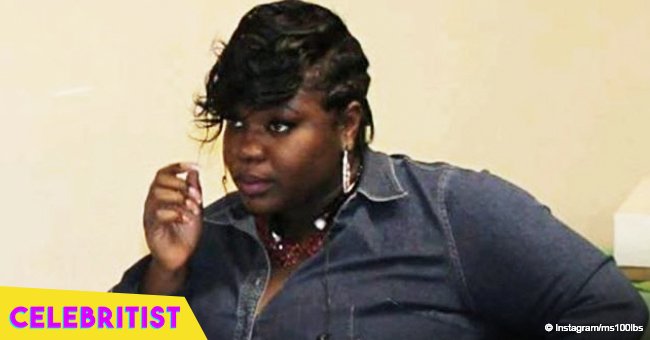 Woman lost 121 lbs after her daughter's classmate called her 'fat' and now looks stunning
Rachel Saintfort never had a problem with being a big girl, but after her daughter's classmates made fun of her, she decided that her life needed a change. She decided to document her weight loss on Instagram, and the results are impressive.
The mother of one lost 121 lbs in less than a year, surpassing her original goal of losing 100 pounds and making herself and her daughter proud.
Saintfort had always been a big girl. In high school, her weight was already on 200 lbs, and she didn't mind because despite her curves, she always took care of her external appearance, rocking stylish clothes and getting her makeup and hair on point to look good. She was a confident young woman.
"I was never that person who let my weight get to me," the Florida native told People on their "How We Lost 100 Lbs." issue. "Everyone knew me to be that girl that was big, but always took care of herself."
After entering college and giving birth to her daughter in 2007, Saintfort not only kept on adding weight, but she also developed lymphedema in her legs, a build-up of lymph fluid that causes swelling. That's when she started to panic and tried to lose weight.
However, she never went through with her diets and would always give up in the middle of it. "I would yo-yo," she said.
"I would always get the first 30 lbs. Off, and for some reason at 30 lbs. I would mess up, and I would say, 'Oh my god I just freaking ate a burger, it's over. I'm just done'."
HER DAUGHTER'S HAPPINESS ABOUT EVERYTHING ELSE
On January 2017, Rachel's 10-year-old daughter got into her car after school very upset, and when Saintfort asked what was wrong, the girl revealed a classmate had called her mom "fat." Her daughter's obvious distress was the push Rachel need it to start on her weight loss journey for real.
"She looked so sad, and she's trying to act like it wasn't a big deal. At that moment it hit me that she's suffering, and she's being picked on or laughed at because of my laziness or my unhealthy choices. That definitely inspired me to get it together, because I didn't want her to feel that way."She said:
Rachel started by removing fast food, sodas, and carbs from her diet. She also began to walk 6 miles around the lake on her city every day and added a strict fitness routine to her schedule.
"I realized that I've got to never quit, no matter how many times I mess up," she stated. "If I have a soda — oh well, keep it going, you're human, you're gonna mess up."
In less than a year, Saintfort hit her goal and surpassed it, losing over 120 lbs and looking more fabulous than ever. When her scale showed the fantastic numbers, she cried, as she said:
"It was an amazing feeling. I still don't feel like it's real, but getting on a plane and putting your seatbelt on without feeling like it won't fit, or going up a flight of steps is beautiful to me. I mean, I used to need my daughter to put on my shoes."
Her weight loss also helped to strengthen the bond with her child, as she wants to set a good example for the toddler.
"To have your own child be proud of you is a feeling you can't explain," she says. "It's so amazing, and I was able to show her that if you set a goal you can achieve it — you just have to keep fighting."
A MOTHER-DAUGHTER DUO FITNESS JOURNEY
Meanwhile, Chery Shaw and her daughter Tessa decided to embark on a weight loss adventure together, and the results were terrific. The duo documented their 100 days weight loss challenge on a video that shows the women exercising, jogging, prepping healthy meals and doing all kind of physical activities to keep their bodies going.
Talking to the Women's Health Magazine, Chery revealed that it was her daughter's worry that pushed her to lose some weight. "I could see the worry on her face because I had gained more than 100 pounds in one and a half years. As a parent, you never want to put that worry in your child's mind," she said.
"Meanwhile, I saw my daughter 20 pounds shy of 200, five feet tall, and with a lifetime ahead of her of the same struggles I was facing."
Tessa and Cheryl worked as a team to keep each other motivated and don't give up halfway to their weight goal. They would cook together at home and tried different exercise routines to keep their interest. They went from watching DVD's at home to taking kickboxing and martial arts classes.
These days the duo are looking slimmer than ever, even though they keep on setting new weight loss goals until they reach their desired figures.
Please fill in your e-mail so we can share with you our top stories!