Boyfriend goes viral after helping his girlfriend make a new wig in adorable video
A man impressed internet users after sharing a video where he did something many men may frown at. It was all for the sake of his girlfriend, and the internet is loving it.
Being in love is all about looking out for each other and meeting the other person halfway. While many look to celebrities as #CoupleGoals, one everyday boyfriend/girlfriend duo gave a whole new meaning to the concept.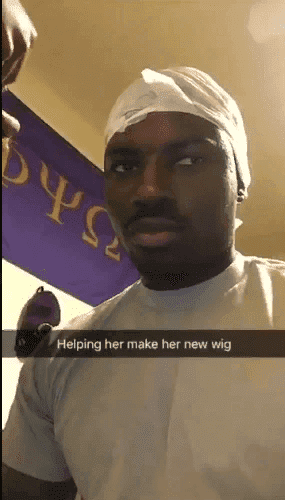 Twitter/@PastorGambit
Twitter user @PastorGambit was not afraid to share a video of himself acting as his girlfriend's mannequin while she made her wig. He even found time to goof around with photo filters while also chatting with his lady.
"She wanted me to help her make her wig so bad. …fellas wasn't as bad as I thought it would be lmao," he wrote.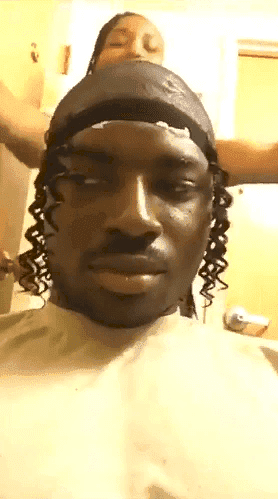 Twitter/@PastorGambit
In the almost-two-minute clip, this boyfriend documented the wig-making process, from when she lay a wig cap on his head, to the finished product when he proudly modeled his girlfriend's skill.
The young lady understandably enjoyed every minute of the process. Who wouldn't? She had a mannequin head that could promote her work in real-time on Snapchat. Perfect! She can be seen getting goofy right along with her boyfriend throughout the video.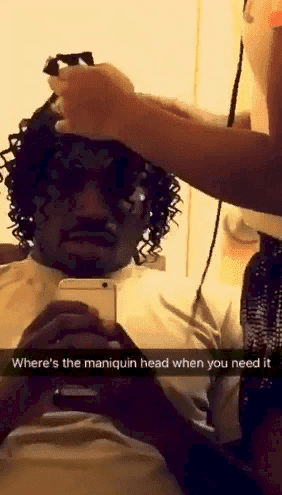 Twitter/@PastorGambit
Clips in the video also showed the boyfriend studying for an exam while his woman carefully glued the hair strands to his head.
The video, originally posted in July 2017, now has over 53,000 Retweets and almost 100,000 Likes. The comments were also filled with social media users who could not get over the boyfriend's sweet gesture.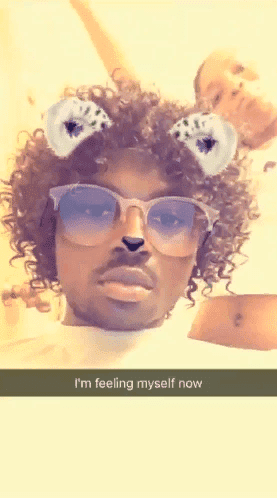 Twitter/@PastorGambit
"This is so cute and wholesome. I want a boyfriend like this man," said one fan.
Another chimed: "You're a real good dude, good looking out for your babe."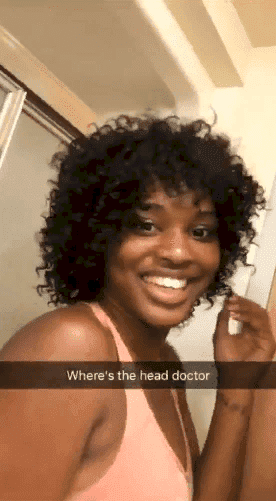 Twitter/@PastorGambit
A third admitted: "This the cutest thing I've seen all day."
Many people have referred to the couple as #CoupleGoals and a model for Black Love.
5-STAR BOYFRIEND
Another boyfriend that raised the bar pretty high for other men is Angelo Orlando of upper New York. For his proposal, Orlando went as far as contacting manufacturers of him and his girlfriend's favorite ice-cream to create a "Marry Me Mint" flavor. His girlfriend's reaction turned out to be sweeter than any ice-cream flavor imagined.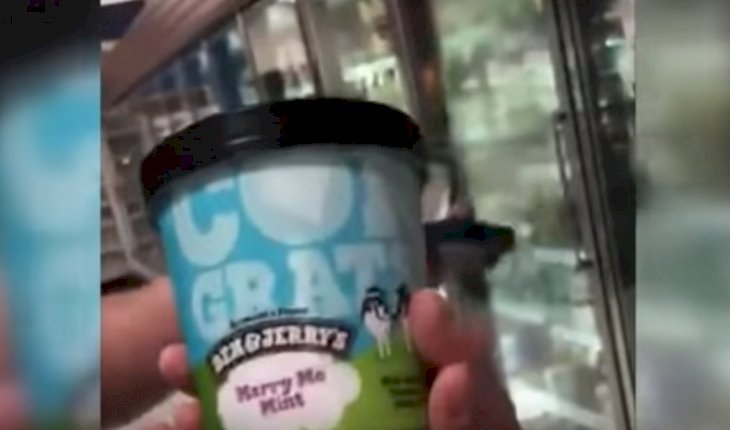 YouTube/Inside Edition
You can read that story here.
Please fill in your e-mail so we can share with you our top stories!