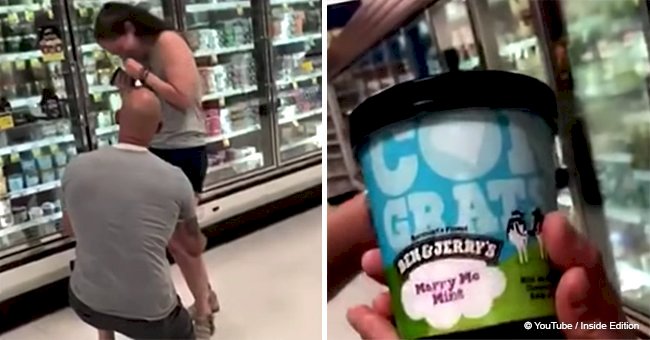 Guy comes up with specially-named flavor of ice-cream to propose to his girlfriend

Angelo Orlando of upper New York proposed to his girlfriend Kelly Becker in one of the sweetest ways possible: by using ice cream. Everyone loves ice cream but Becker also loves her new fiance.
It's a valid assumption considering what the 28-year-old's response was when Orlando went down on one knee in front of the freezer at their local supermarket. The romantic clip is found below.
According to Inside Edition, the two both love Ben & Jerry's ice cream. So 35-year-old Orlando decided he would combine his love of the American-made ice cream with his love for his girlfriend to come up with the unique proposal.
Follow us on Twitter for more @amomama_usa.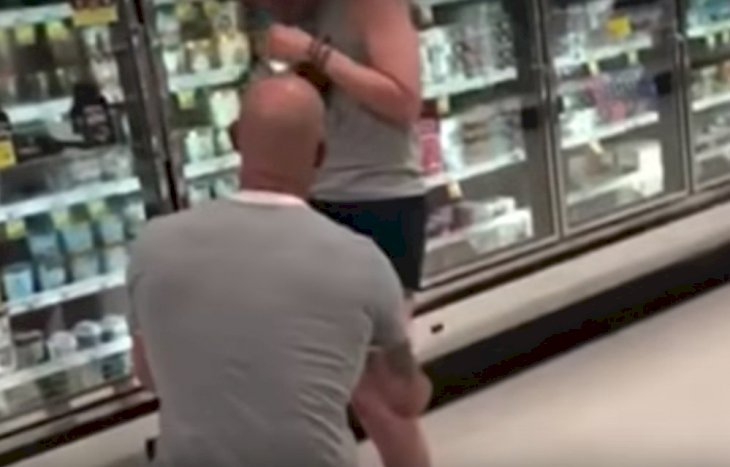 Source: YouTube/ Inside Edition
He contacted Burlington's Ben & Jerry's store and requested a mock label be printed for one pint of their ice cream containers. The company printed "Marry Me Mint" on the label.
Orlando explained that he "really wanted it to be a shock." It clearly was since the video shows just how speechless Becker became as she tried to figure out what was happening.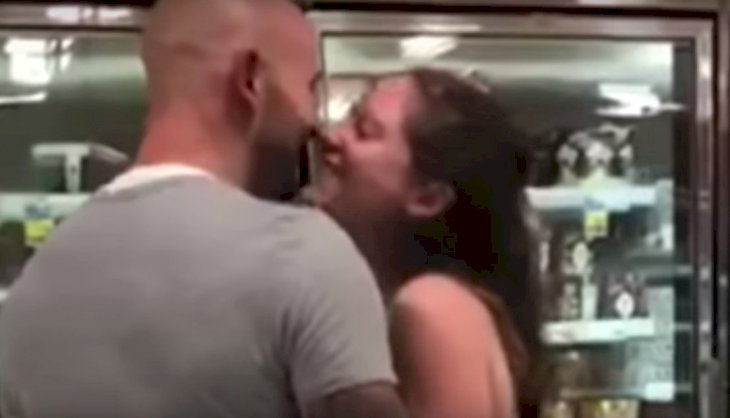 Source: YouTube/ Inside Edition
"I was very happy," she said. "It was so unexpected. We had talked about it before but I had no idea it was coming."
Earlier that day, the family had a barbecue. Orlando then invited everyone to go for ice cream at the store. But Becker didn't really want to go.
"I didn't want to go to the grocery store because it was late at night and we had just been there earlier in the day to pick up snacks."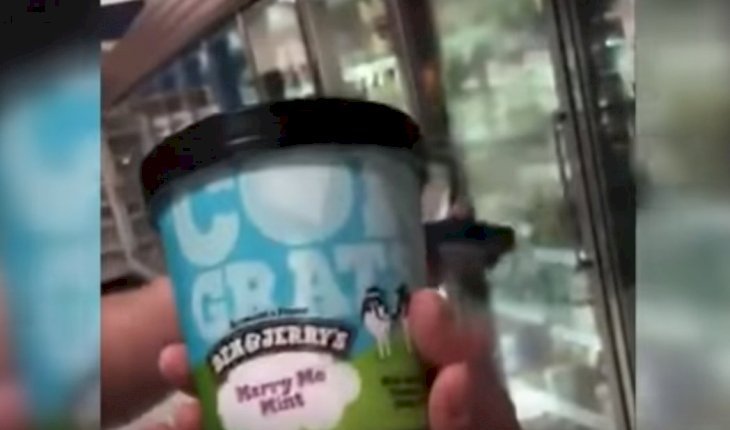 Source: YouTube/ Inside Edition
Considering what happened, she's glad she went after all.
Two months later, the pair visited the company's Waterbury factory to get an inside look of the making of their favorite ice cream.
Now able to make ice cream themselves, they will often be reminded of the special day that started their new journey together.
Their wedding date will be October 2019.
Source: YouTube/ Inside Edition
Meanwhile, back in late September 2018, another proposal took on a more risky atmosphere high in the sky.
Roger Makishma, a Placer County search and rescue volunteer, asked his girlfriend Danielle Bader to assist him with a demonstration by playing a lost hitchhiker.
Source: YouTube/ Inside Edition
She agreed to it and while she lay waiting on the ground, Makishma rappeled down wearing a mask.
Bader wasn't sure who it was until her boyfriend removed his disguise and got down on one knee. He pulled out the engagement ring from a first aid kit.
Dazed and surprised, Bader said yes and embraced her new fiance as the crowd cheered.
Please fill in your e-mail so we can share with you our top stories!