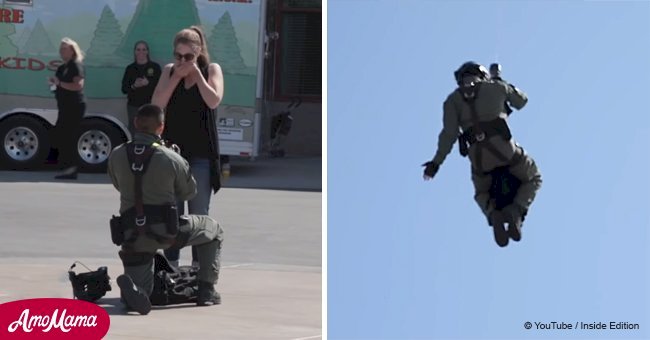 Guy made an epic surprise proposal to his girlfriend during helicopter rescue practice

True love and romance is up in the air for a California couple.
Roger Makishima is a Placer County search and rescue volunteer, and he decided to do something very unusual to persuade his girlfriend, Danielle Badger, to marry him.
He asked Badger to help him by participating in a search and rescue demonstration in which she would play a lost hitchhiker, and Makishima and his colleagues would "save" her.
What Badger didn't know is that it was all a set up for one of the most romantic proposals ever. The video was posted on YouTube by InsideEdition on September 25, 2018, and is quickly going viral.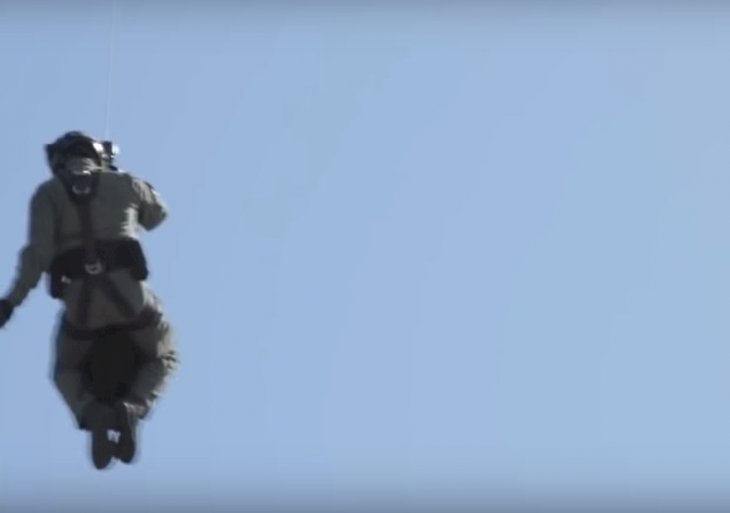 Source: YouTube/ Inside Edition
"Being that I'm very involved with the sheriff's office, I wanted to have that represented in my proposal. I asked [the air ops crew] if they could help with the proposal and they were all for it, right away — no questions asked."
SAVING HIS BELOVED AND PROPOSING DURING A DEMO
Badger was waiting on the ground, playing the helpless victim when a rescue worker in a helmet and glasses came rappeling gracefully down from the heavens.
The man asked Badger her name, and she thought he sounded like Makishima, but couldn't see his face.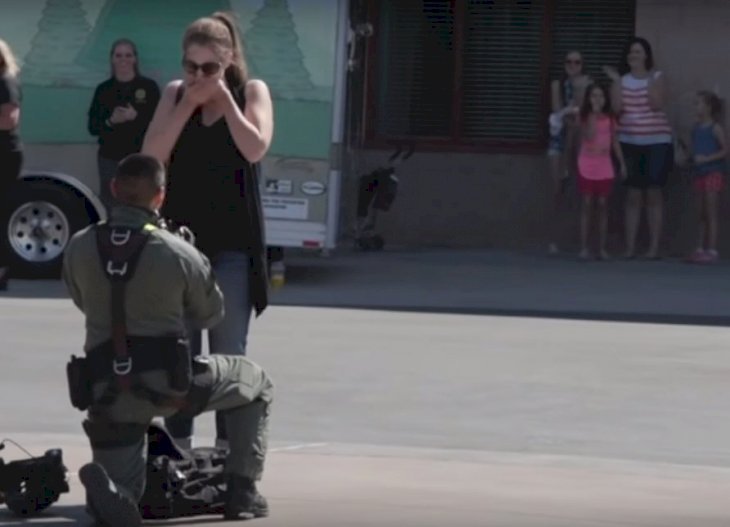 Source: YouTube/ Inside Edition
GETTING DOWN ON ONE KNEE AND POPPING THE QUESTION
Then the mystery man doffed his disguise and got down on one knee. Badger suddenly realized the love of her life was asking for her hand in marriage.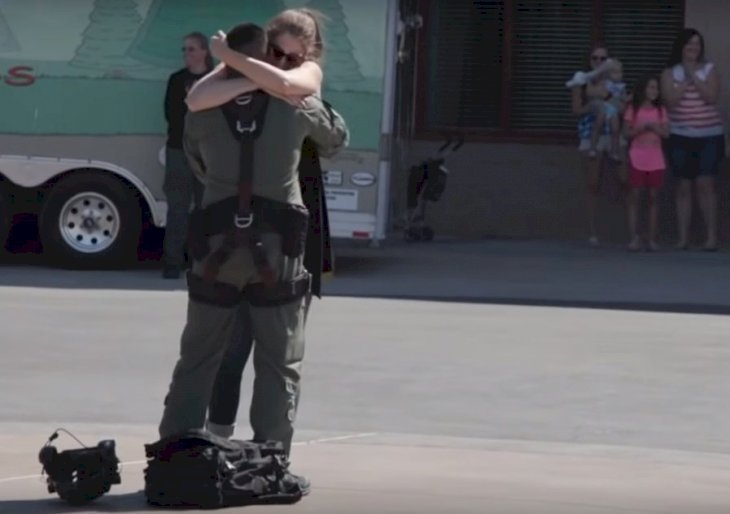 Source: YouTube/ Inside Edition
AND THEN HE GAVE HER THE RING
Makishima reached into the first aid kit and brought out an engagement ring which he offered Badger. She was dazed and surprised but she accepted and the two lovebirds embraced as the crowd cheered.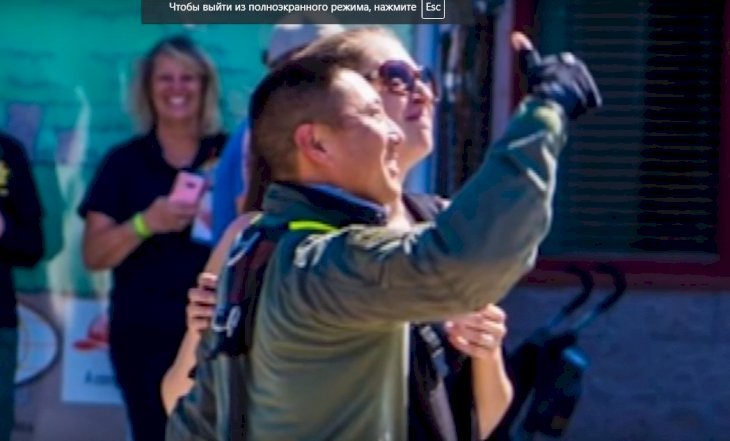 Source: YouTube/ Inside Edition
THE MAGICAL MOMENT WAS A TEAM EFFORT
Makishima thanked his friends, saying that he couldn't have pulled off the surprise without the help of the air ops crew.
ANOTHER PROPOSAL UP IN THE CLOUDS
Amateur pilot Anthony Bordignon invited his girlfriend Katherine Wareham to take a plane ride with him, then he faked engine failure so he could propose.
The canny man asked her to read out a fake check-list which turned out to be a proposal. The anxious girl started reading it, then she realized that it was its a marriage proposal. First, she shouted "I hate you!" then she burst into tears and said "Yes."
The unusual - and nerve-wracking - marriage proposal has racked up over 1,5 million views but is not recommended for nervous fliers.
In a related story, Director Glenn Weiss stepped onto the stage at the Emmy's to receive an award for outstanding directing his acceptance speech turned out to be a marriage proposal.
Please fill in your e-mail so we can share with you our top stories!