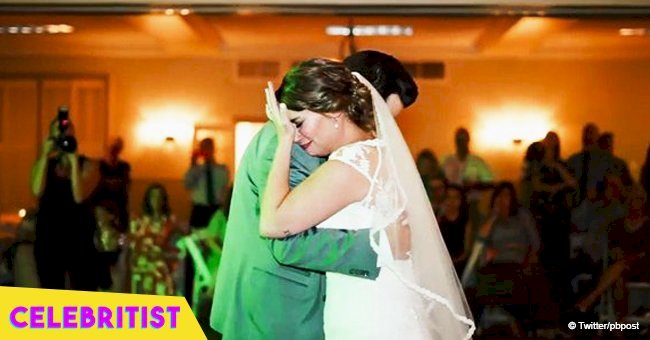 Bride can't hold back tears when her five older brothers step in for the father-daughter dance
For Kaley West Young, like any other girl, it was a dream to dance with her father on her wedding day. Unfortunately, he passed away in 2015. When her brothers decided to surprise Kaley on her wedding day, she couldn't have imagined they would find a way to bring their dad into the special occasion.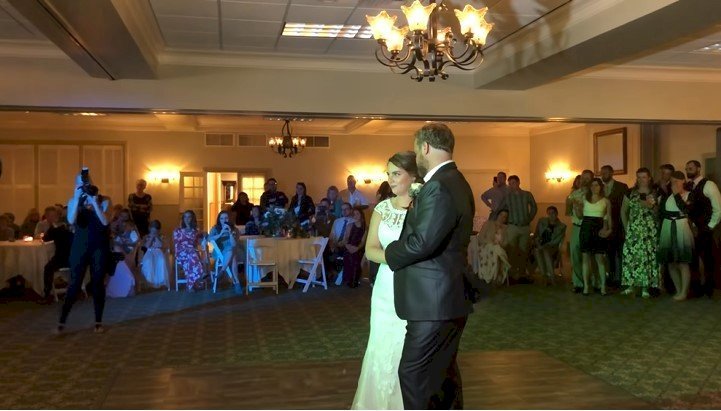 Source: YouTube/ The West Family
Kaley's father, David Jean West, died suddenly in March 2015 from heart complications. The man had a great relationship with his daughter, and the fact that he couldn't be there to watch her get married was hard for everyone in the family.
However, Kaley's brothers decided to step in and create a surprise for the bride on her special day that would honor their dad and, hopefully, put a smile on her face.
Kevin, Dustin, Danny, Derek, and Kasey took turns dancing with Kaley in their father's place for the traditional father-daughter dance. The song they choose was Michael Bolton's "Fathers and Daughters," and they added a special touch to the track.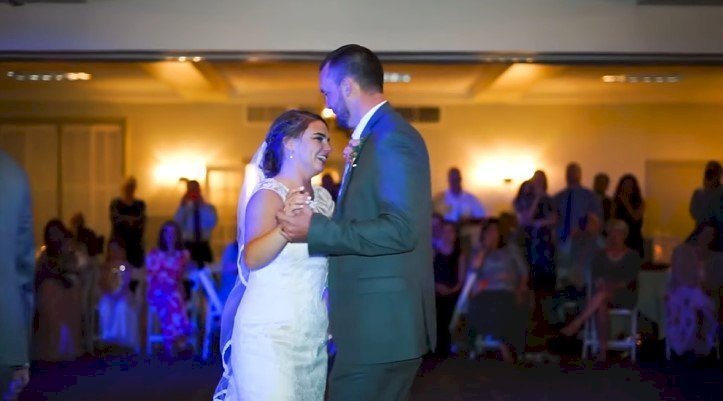 Source: YouTube/ The West Family
Using bits extracted from homemade videos, the boy added their father's voice into the song, giving Kaley's encouraging messages and telling her how much he loved her. The bride couldn't contain her tear at hearing her father's voice into the mix, as she hugged all of her brothers in the middle of the dance floor.
"I was completely in shock. I know people joke about having an out-of-body experience but that is what it truly was being in the middle of the ballroom and surrounded by my family, and my husband's family, and our friends and people we care about with my brothers stepping up," Young told KUTV from her honeymoon in Italy. "It was an incredible moment."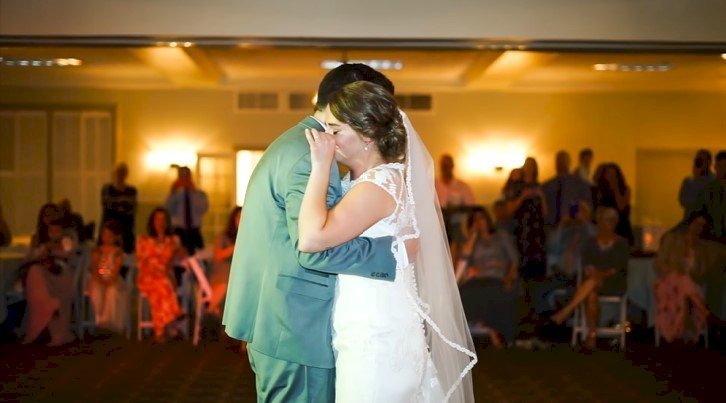 Source: YouTube/The West Family
Kevin West explained how he and his brothers came up with the idea, saying:
"We searched tons of songs, and Bolton's song just appeared. My dad was a crazy home video guy, and we knew we had something golden there, so we watched all those home videos and took those sound bites directed to Kaley and incorporated those into the song. It worked out perfect."
The viral video has earned more than 40k views, and it even reached Michael Bolton, who tweeted back to the family expressing how honored he felt they used his song for such an incredible surprise.
"That blew me away," said Young about Bolton's comments. "I was in complete disbelief that he saw it, and it's very touching for him to even respond. It was very kind of him, and it made that moment even more special."
For Kaley, the video and how much it has moved people serves as a reminder that despite losing loved ones, the grief and sorrow are momentary, because love goes beyond that.
"Every single person experiences loss, or will experience loss, in those moments can be deep sorrow and despair. However, I want it to be a reminder that you are never alone," she stated.
"Love transcends beyond the physical body, and whoever is going through a great loss, no matter what it may be, you are never alone, and you are loved."
ANOTHER FATHER-DAUGHTER DANCE SURPRISE
Like Kaley, another bride lost her father before her wedding, and her brother also stepped in to give her a beautiful and unforgettable surprise.
The bride's brother announced on the mic that he knew how special it was for her to have the daddy-daughter dance, so he prepared something special.
He recorded a version of Bob Carlisle's "Butterfly Kisses" and as the song played through the speakers the bride danced with her grandfather, brother, and new father-in-law.
The bride couldn't contain her tears and her brother's sweet gesture quickly became viral all over the internet.
Please fill in your e-mail so we can share with you our top stories!