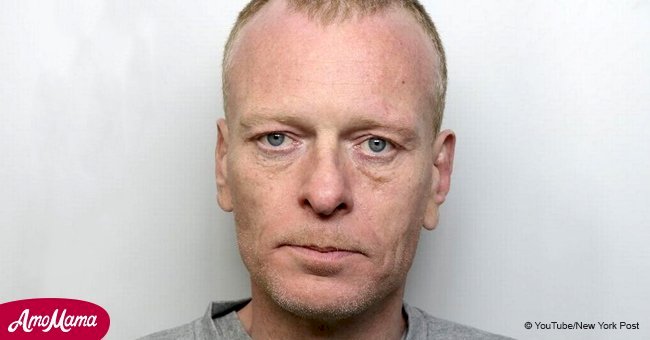 A man tried to kill two passengers pushing them onto subway tracks, including a 91-year-old man
On April 27 a CCTV camera caught the terrifying moment Sir Robert Malpas, 91 got pushed onto the subway track while passengers were waiting for the next train due to arrive any minute.
BRAVE BYSTANDERS AVOID A DOUBLE TRAGEDY
Earlier that day the same man shoved Mr. Tobias French at another Underground station but kept his balance. Unfortunately, Sir Robert Malpas was not as lucky as he suffered a fractured pelvis and a head injury after being pushed onto the tracks, other passengers reacted quickly and got rescued by passerby Riyad El Hussani, who jumped onto the tracks to pull Sir Malpas to safety moments before the train arrived.
Prosecutor Benjamin Aina said Sir Robert, the former chairman of the cross-Channel tunnel that got knighted by Queen Elizabeth II in 1998 was 'in a bad way' after the attack but made a good recovery.
Det Insp Darren Gough, of the British Transport Police, said:
"We could have easily been dealing with a double murder investigation had it not been for the brave actions of the public who stepped in and restrained Mr. Crossley and assisted the victims."
LONDON'S SERIAL SUBWAY PUSHER
Paul Crossley got arrested and found guilty on two counts of attempted murder after a five day trial at London's Central Criminal Court.
Crossley denied wanting to do Sir Robert any harm and told the jury he was having a panic attack at the time of the incident and intended to 'push him over onto the floor,' although he had previously admitted the lesser charge of trying to wound with intent against Sir Robert.
With the second count of attempted murder, Crossley denied trying to cause grievous bodily harm to Mr. Tobias French when he tried to push him onto the subway tracks at Tottenham Court Road station earlier that same day.
They had diagnosed the 46-year-old Paul Crossley from Leyton with paranoid schizophrenia as a teenager and denied intending to kill the two men. He will be sentenced on November 9.
WHAT KNIGHTED SIR MALPAS HAD TO SAY
In a statement during the trial, Sir Robert relayed that he had been to a pensioners' lunch in central London and awaited the train to Oxford Circus on the Central line when he suddenly felt a two-handed push to his back and said:
"I felt myself flying over the tracks and landing on the rails. I may have been concussed but only for a very short time. I banged my head on the rails."Sir Robert showed no emotion as the verdicts got read out but sobbed after the jury left the court, thankful for the conviction of a man that almost took his life, was it not for the bravery of teacher Mr. El Hussani."
Due to the quick reactions of bystanders in another situation on August 18 tragedy was avoided once again as a car crashed through a guardrail at Alamitos Marina, Long Beach, California. Witnesses reacted quickly, working together to extract the elderly couple and their dog. The heroic efforts captured by a captain with a boat towing service at the marina, Jeff Jones said after the incident:
"I heard a noise and turned around, and I saw a car drive right past me through a guardrail and into the water. I'm usually the person who would jump in to help but I had major surgery 10 days ago. So I ran to the long beach fire and lifeguard station, which was literally right there."
Without serious injury, due to the quick reactions of bystanders the couple were treated and released while on the scene.
Please fill in your e-mail so we can share with you our top stories!