Amy Roloff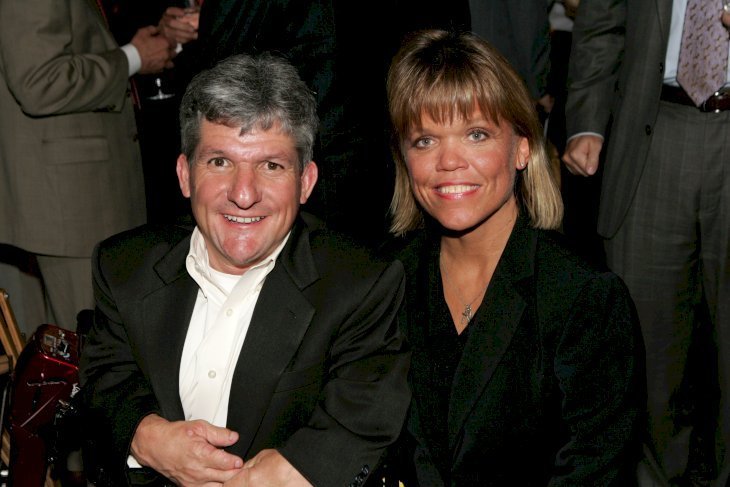 Content
| | |
| --- | --- |
| Full Name  : | Amy Jo Knight |
| Date of Birth: | September 17, 1964 |
| Place Of Birth | Michigan, United States |
| Zodiac Sign: | Virgo |
| Age: | 54 years old |
| Height: | 1.27 m |
| Professions: | Reality TV Star |
| Famous For: | Appearing in the reality show "Little People, Big World." |
| Net Worth: | Approximately $4.5 million |
| Spouse/Ex: | Matthew Roloff (m. 1987 to 2016) |
| Social Media: | Facebook, Instagram, IMDb |
Who is Amy Roloff?
Amy Roloff is best known for her role on the TLC TV show, "Little People, Big World." She is a producer and actress and was previously married to Matthew Roloff.
Early life:
Amy Roloff was born to Gordon and Patricia Knight on September 17, 1964, in Michigan, and was named Amy Jo Knight. She was born with achondroplasia dwarfism and as a result, had many childhood surgeries and challenges.
She studied HR & Hospitality at Central Michigan University. 
Career:
After graduating, Amy worked in the high-tech world of the Silicon Valley. She also taught early childhood education, but ultimately left to start her family.
The family then started filming the TV show, "Little People, BIg World" in 2006. Amy published her first book, "Short and Simple Family Recipes," shortly after the show launched. She and her family filmed the 12th season of their show in early 2016.
Personal life:
In 2009, Amy founded the Amy Roloff Charity Foundation. The foundation is a nonprofit organization aiming to "advocate for, inspire and add value to the lives of youth who face life challenges." The Amy Roloff Charity Foundation has raised over $1 million for a variety of different causes worldwide.
Amy met Matthew Roloff in 1987 at a Little People of America convention. The couple fell in love quickly and got engaged soon after. The couple married on September 12, 1987. Together they have four children, Jeremy, and Zachary (born 1990), Molly (born 1993), and Jacob (born 1997). In June 2015, the couple announced they would be divorcing and by 2016 they finalized the divorce.
Movies/Series:
"I had to learn to love myself before I could love others." ~ Amy Roloff
Trivia:
A graduate of Central Michigan University
Is an achondroplastic dwarf; her arms and legs are disproportionate with her torso
Shares her September 17 birthday with her daughter, Molly