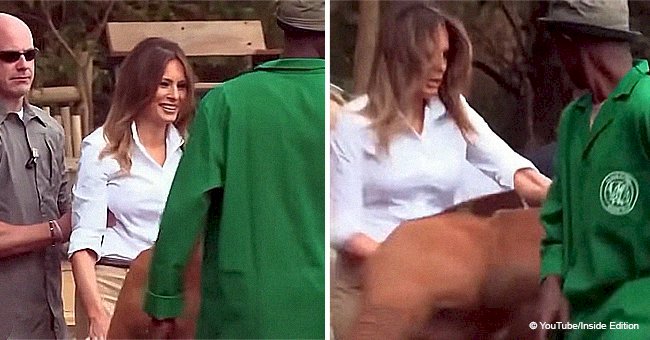 Breathtaking footage of Melania Trump being unexpectedly bumped by at least 500-pound baby elephant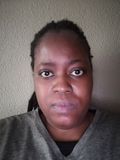 On Friday, First Lady Melania Trump visited the David Sheldrick Wildlife Trust in Nairobi, Kenya. On this visit, she got to feed baby elephants.
What she didn't expect was for one baby elephant to move quickly and bump into her. Luckily, the first lady wasn't harmed and took it in her stride.
Melania Trump's week-long visit to Africa last week led her to Kenya. During her visit, she got to highlight conservation efforts in the country.
She even had the pleasure of feeding ravenous baby elephants some formula. The two elephants were raised at the Nairobi National Park.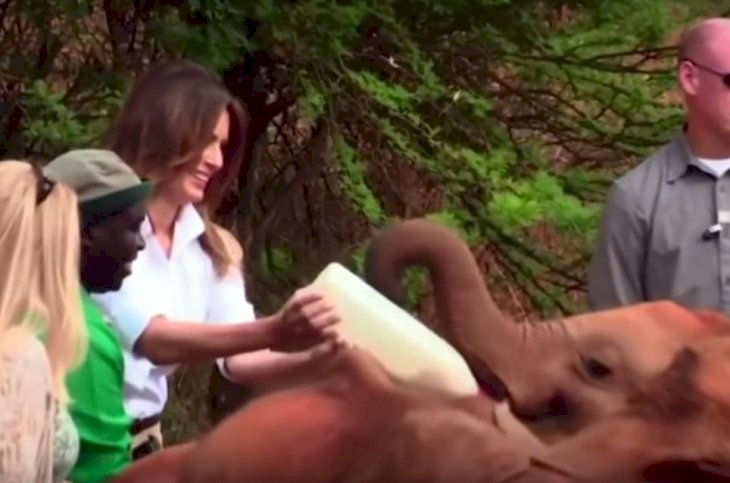 Source: YouTube/Inside Edition
For more on this story go to our Twitter account @amomama_usa. One 500-pound baby elephant was bumped by an adult elephant which caused it to bump into the first lady who was trying to pet it.
She was quickly balanced by her security man and smiled as she wasn't fazed by the incident. CNN's Kate Bennett, who was with her, tweeted about the first lady's visit.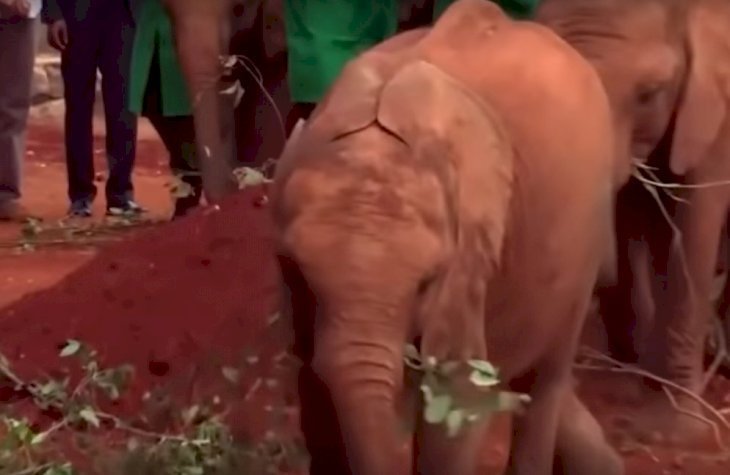 Source: YouTube/Inside Edition
She wrote:
"I have covered @flotus for almost two years and have never seen her smile and laugh more than she is now with these baby elephants."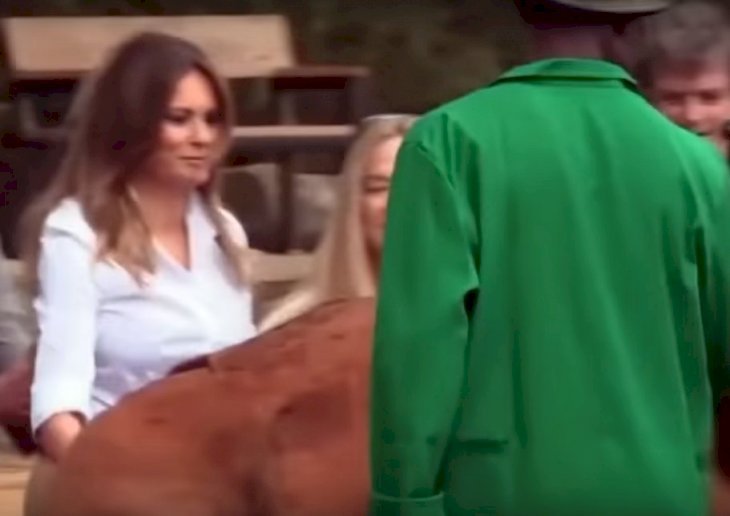 Source: YouTube/Inside Edition
After feeding the elephants Trump, 48, was taken on a safari. There she got to see and take pictures of many wild animals like zebras.
On her Kenyan visit, she also got to meet the First Lady Margaret Kenyatta. On Wednesday, she went to visit The Nest Children's Home in Nairobi.
The home is an orphanage in Limuru where Trump got to dance with the children. She was greeted by a group of orphans who welcomed her in song as they held her hands.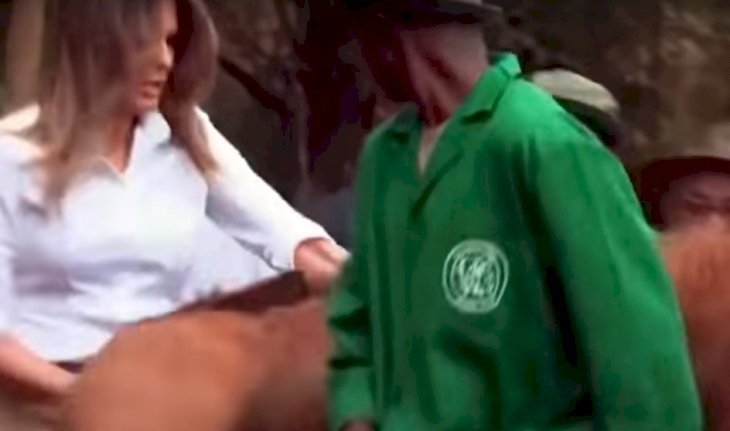 Source: YouTube/Inside Edition
Video footage showed the first lady letting her guard down long enough to dance with the children whom she also read a story to. She was pictured cuddling with some infants and smiling broadly as she enjoyed her solo visit.
Please fill in your e-mail so we can share with you our top stories!