9-month-old baby reunited with mom after teen girl abducted him in the middle of the night
A nine-month-old boy has been found after a teenage girl abducted him from his home in the middle of the night. His mother said she felt like she let her son down.
The police in Dayton, Ohio, disclosed that nine-month-old I'zyion Reese, who was declared missing in the early hours of Monday, October 8, has been found safe.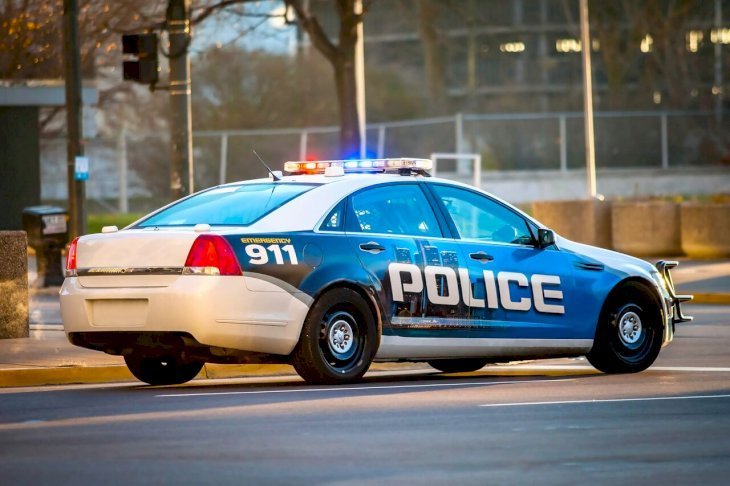 An Amber alert was issued for I'zyion after the authorities heard he was taken by 15-year-old Ty'Kariah Smith, but it was canceled around 11:30 a.m after he was found.
However, the police told the media they're still trying to figure out why Smith, who was an overnight guest at I'zyion's home, would want to abduct the child. Smith, a student of Dayton Public Schools, is also said to be in custody.
Just before she was reunited with her son, India Reese told ABC22/FOX45:
"I feel like I let my son down. I'd do anything to protect him."
AMBER Alert active in Dayton after teen abducts baby https://t.co/pt6h7dVGWO pic.twitter.com/2Ry0pdQjpw

— WKYC 3News (@wkyc) October 9, 2018
I'zyion had been taken from his home in the 3000 Block of Haberer Avenue around 3 a.m. Monday by the culprit. Police had earlier revealed that Smith was not related to I'zyion in any way, and was last seen in the 2300 block of Oakridge Avenue around 4 a.m.
An officer with the Dayton Police Department, Lt. Jason Hall told Dayton Daily News:
"There's nothing more traumatic than a child missing. Especially a 9-month-old who has absolutely no way of communicating or caring for itself."
I'zyion is the youngest of his mother's four children.
Here's a picture of the abducted infant. Remember she was last seen at the Park @ Ravello apartments facing Lake Monroe. She was wearing a pink and gray top with the word "princess" printed on it, a pink tutu, pink headband and clear jelly shoes. #amberalert pic.twitter.com/wqhbDBlZis

— Deanna Allbrittin (@deannaTVnews) October 7, 2018
Hall also confirmed that the teen could face charges in the case. India claimed she and her brother, who she lives with, let Smith pass the night as a nice gesture. India said the teenager stole her brother's phone and made away with her baby around 3 a.m but she wasn't aware I'zyion was gone until she woke up at 7 a.m.
RIGHT NOW: Getting an update from @SanfordPolice on abduction of infant. Regarding history between mother and father he says, "anytime you have acts of violence currently or in the past, that's something we take seriously", but they don't believe he would harm the girl. pic.twitter.com/WXG5Ge8tIF

— Deanna Allbrittin (@deannaTVnews) October 7, 2018
AMBER ALERTS ON THE RISE
Only four days before the Amber alert for little I'zyion, Delray Beach police department also announced that a 16-year-old teenage mom and her baby had been found safe. An Amber alert had been issued a day before when Amlordimelle Cheres and her infant son were declared missing.
In a similar situation, Sanford police revealed that three-month-old Na'tori Mazion, abducted by her father on Sunday, October 7, had been found safe.
#Update (October 7, 2018): Na'ToriMazion has been recovered and reunited with her mother. It was revealed that Na'Tori Mazion was returned by a person known to Tedrick Mazion. This is an ongoing investigation and new information will be provided once it is available.

— SanfordPolice (@SanfordPolice) October 7, 2018
Tedrick Mazion allegedly took Na'tori from her home along the 400 Block of West Seminole Boulevard in Sanford. A friend of Tedrick is said to have returned the baby to her mother and was immediately taken in by police for questioning.