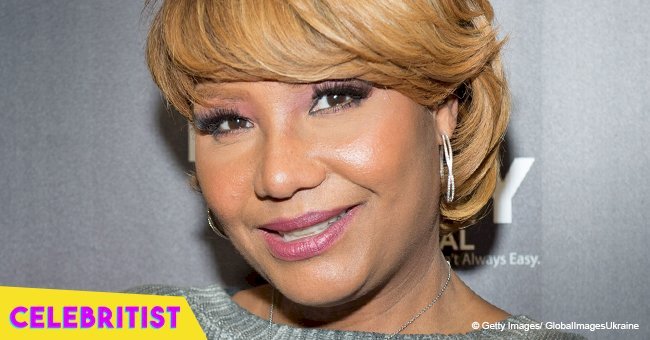 Traci Braxton's baby grandson sleeps peacefully in adorable new video
Traci Braxton has been over-the-moon about the latest addition to their family, and she has been taking on her new role as grandmother seriously. Aside from constantly posting about her son's child, she has also asked that she be called "Duchess" instead of "grandma". Now, her son's girlfriend Olivia proudly shares another sweet post about their son, while he sleeps soundly beside his mommy.
Back in May, the 47-year-old "Braxton Family Values" star shared that she had the best Mother's Day ever after it was revealed that her son and his girlfriend were expecting their first child together. At the time, the baby has just been born and they were all excitedly welcoming him to the world and to their lovely family.
"This is by far the best Mother's Day present. I wish I could describe how amazing It feels to be a Duchess! So thankful for @sirkevinjr and @oliviahaaron for bringing this special gift into our family. The future has never looked so bright. @sirratt23 and I are so happy to call you our grandbaby."
Clearly not over the fact that she's a grandmother, she posted yet another photo a day later of her carrying her grandson. As per Traci, this is a moment that she would never ever forget, as it was a reminder to her of how precious it was to have a baby again and how family is so important.
She also took the time to let everyone know that instead of being called grandmother, she was "blessed and honored" to be the "Duchess" of the baby boy.
"A moment I will never, EVER forget! A constant reminder that family is so important! So blessed and honored to be The Duchess of a beautiful and healthy baby boy!"
Now, a few months later, Olivia shared an adorable video of their son peacefully sleeping in a purple fleece blanket, while his mom looked at him in awe. Simple yet beautiful, she captioned it: "My baby".
Please fill in your e-mail so we can share with you our top stories!