Prince Charles, Duke of Wales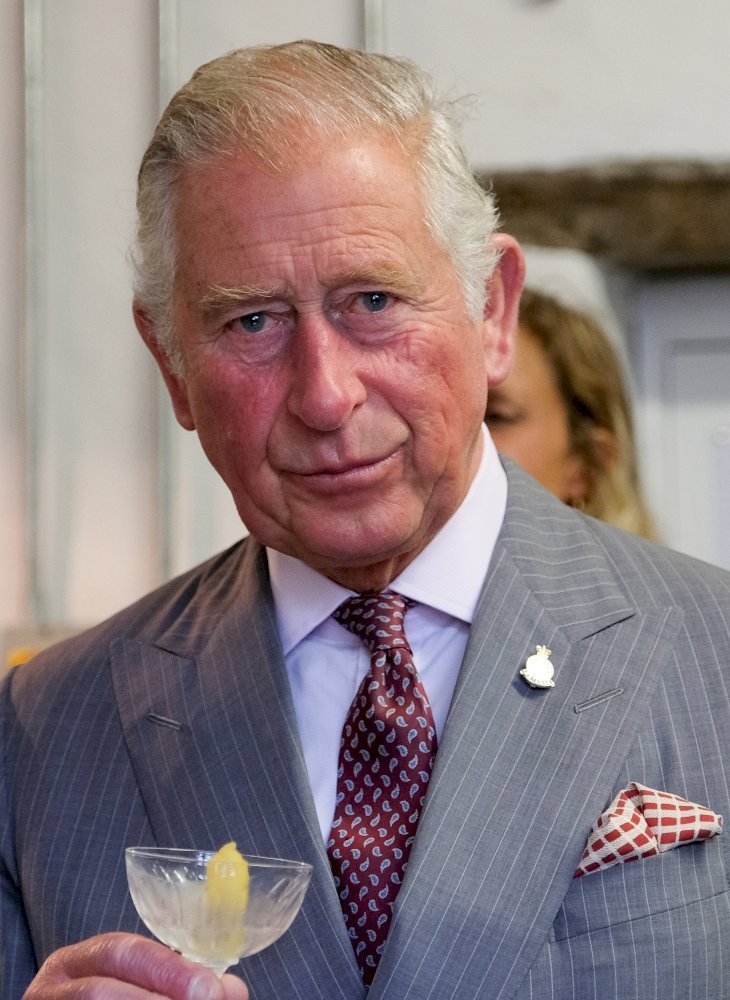 Content
| | |
| --- | --- |
| Full Name: | Charles Philip Arthur George |
| Date of Birth: | November 14, 1948 |
| Place Of Birth: | Buckingham Palace, London, England |
| Zodiac Sign: | Scorpio |
| Age: | 69 Years Old |
| Height: | 1.78 m |
| Professions: | Environmentalist, Philanthropist |
| Famous As: | Prince of Wales, son of Queen Elizabeth II, ex-husband of the late Princess Diana |
| Net Worth: | $400 million |
| Spouse/Ex: | Lady Diana Spencer (m. 1981, div. 1996), Camilla Parker Bowles (m. 2005) |
| Social Media: | Facebook, Twitter, Instagram, Wikipedia, IMDb |
Who is Prince Charles?
Prince Charles, also known as the Prince of Wales, is the eldest child of Queen Elizabeth II, and the heir to the British throne. Prince Charles is the oldest and also the longest-serving heir apparent in British history. He has held the titles Duke of Cornwall, and Duke of Rothesay since 1952 and has been the Prince of Wales since 1958.
Early life:
Prince Charles was born in Buckingham Palace on November 14, 1948, to Queen Elizabeth II and Prince Philip, The Duke of Edinburg. They continued to live at Buckingham Palace for eight months after his birth before moving to Clarence House. His sister, Princess Anne, was born two years later and they shared two nannies. Prince Charles would also have two younger brothers later on in his life.
When Prince Charles was three years old, King George VI died and his mother became Queen. By his mother becoming Queen, Prince Charles became heir apparent.
As a result of becoming the heir apparent, Prince Charles also became the Duke of Cornwall, as well as receiving the Scottish titles of Duke of Rothesay, Earl of Carrick, Baron of Renfrew, Lord of the Isles, and Prince and Great Steward of Scotland. In 1952, Prince Charles and his family moved back to Buckingham Palace.
When the prince turned five, the Queen appointed him a governess. And then in May 1955, it was decided that the prince would go to school, unlike the heirs to the throne who had come before him.
In November 1956, the Prince began studying at Hill House pre-preparatory school in West London. The young Prince then attended Cheam School in Berkshire, where he was a border, before moving on to Gordonstoun in Scotland.
The Prince of Wales developed a love of the countryside and the natural environment after spending the holidays at Balmoral and the Norfolk estate in Sandringham. He also spent time at Westminister, where he learned the history of the kingdom and the Royal Family.
Prince Charles decided to go to University instead of joining the Armed Forces, and started at Cambridge in 1967. The Prince of Wales got his degree in June 1970, which made him the first heir to the throne ever get a degree.
Career:
Prince Charles served in the Royal Air Force and Royal Navy as per family tradition. He received Royal Air Force training while in his second year at Cambridge, and on March 8, 1971, he flew to the Royal Air Force College Cranwell and began training as a jet pilot.
When he passed the training in September that year, he enrolled in a six-week course at the Royal Naval College Dartmouth, after which he served on the guided missile destroyers.
Then in 1974, he became a helicopter pilot at RNAS Yeovilton before joining 845 Naval Air Squadron. In February 1976, Prince Charles entered his last ten months of active service and also took command of the coastal minehunter, HMS Bronington.
Besides his military career, Prince Charles also attends many functions, some on behalf of the Queen. He is also a patron of many charities. 
Personal life:
Prince Charles' first marriage was to Lady Diana Spencer on July 29, 1981, in St Paul's Cathedral. At their wedding, Lady Diana became The Princess of Wales.
Together, Prince Charles and Princess Diana had two sons, Prince William, born on June 21, 1982, and Prince Harry, born on September 15, 1984. The couple also went on many overseas tours and engagements within Britain together.
Unfortunately, their marriage was strained, and in December 1992, the Prince and Princess of Wales decided to separate. On August 28, 1996, they finalized their divorce.
Regardless, Princess Diana was regarded as a member of the Royal Family. She remained at Kensington Palace and attended public functions and worked with many charities.
Princess Diana was killed in a car accident in Paris the year after their divorce. On the day of the funeral, Prince Charles was part of the procession that walked behind the coffin.
Prince Charles remarried on April 9, 2005. He married Camilla Parker Bowles in a private ceremony with family and friends at the Guildhall in Windsor. Camilla Parker Bowles was given the title, The Duchess of Cornwall. The couple has no children of their own together.
"Something as curious as the monarchy won't survive unless you take account of people's attitudes. After all, if people don't want it, they won't have it." ~Prince Charles
Trivia:
He is president of the Royal Shakespeare Company
Prince Charles is the first member of the British Royal Family ever to graduate from university
From June 2012, he holds the honorary ranks of Admiral of the Fleet in the Royal Navy, Field Marshal in the British Army, and Marshal of the Royal Air Force, the highest levels of the British armed forces