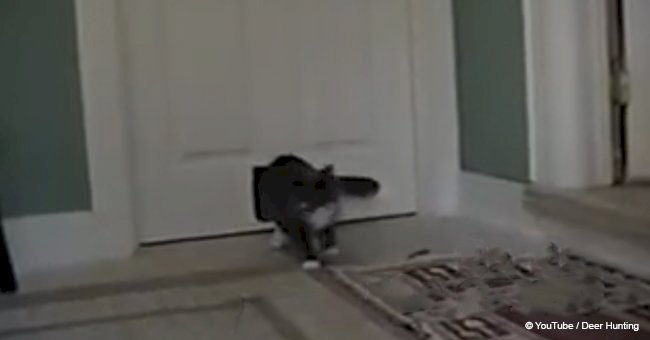 Owners didn't expect to see the four-footed friend a cat invited home through doggie door
A cat brought home a very unusual friend and smuggle him in through the doggy door.
Most cat-owners are used to the unexpected "presents" and unwanted "friends" their pets bring home. The predatory cat often catches frogs, birds, and rodents and lovingly brings them home to "mom" and "dad."
A cat owner was astounded to see what his cat dragged in from the wild side, and the video of the incident was posted by Youtube/Deer Hunting where it garnered over 3,000,000 views.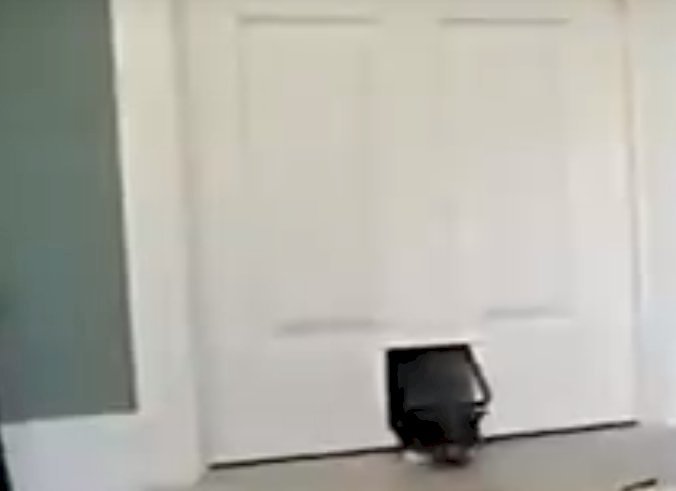 Source: YouTube/Deer Hunting
GUESS WHO IS COMING TO DINNER?
The camera person was filming the cat-flap on their front door when the family cat sauntered in, looking cool, calm and collected.
But suddenly they saw that flap was moving. Something or someone was trying to get in.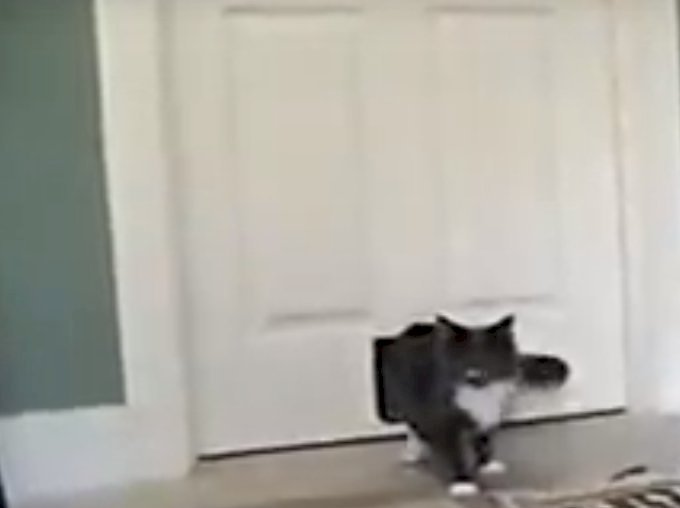 Source: YouTube/Deer Hunting
SURPRISE, ITS BAMBI
The head that poked through the flap wasn't another cat, or a dog, or even an opportunistic raccoon: It was a fawn, a baby spotted deer.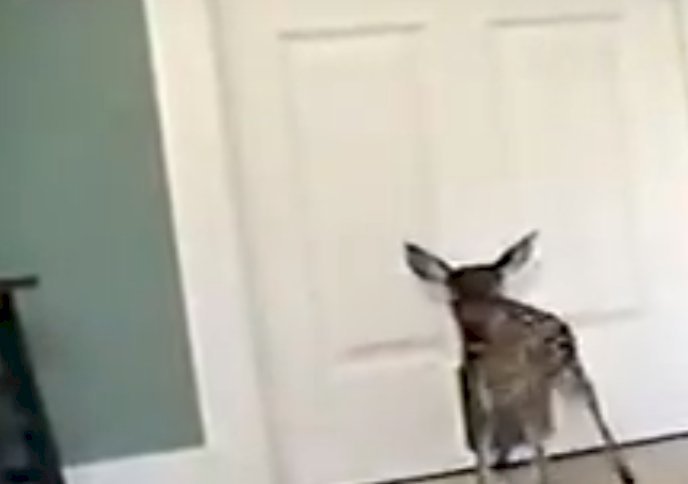 Source: YouTube/Deer Hunting
HAVING WILDLIFE TAKE OVER THE HOUSE
Within seconds a pretty Bambi-look-alike was stepping in on its graceful spindly legs, and extending its cute nose in the direction of the camera, obviously curious.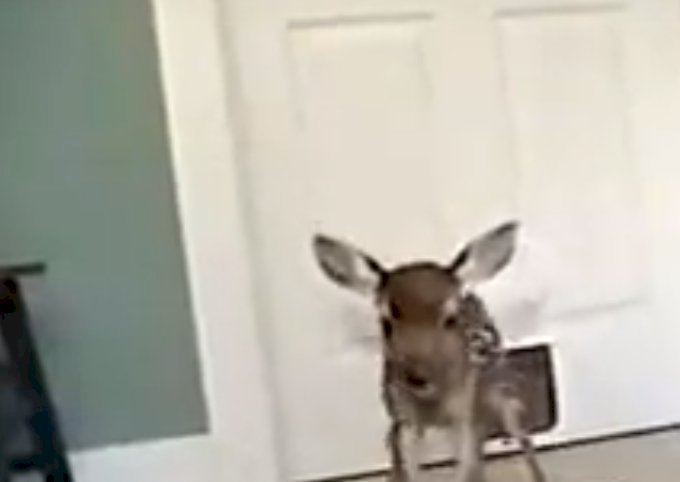 Source: YouTube/Deer Hunting
AN ADORABLE INTRUDER
The fawn was just too adorable for words, but the question remains: why did it follow the cat? Was it an invited guest or a stalker? The fawn might have gotten separated from its mother and befriended the cat out in the woods.
And how did this incident end? No-one will ever know since the cat's owners aren't telling.
CONVENIENT FOR PETS, AN INVITATION TO INTRUDERS
Cat flaps and doggy doors make life easier for pet owners, and many have one fitted on a kitchen door. This conveniently allows animals to go outside when they need to, especially when there is no-one home to let them out.
Unfortunately, it is also an open invitation for unwanted and uninvited guests, usually stray or neighborhood cats who will use the cat flap as an access to shelter and a free meal.
Some cats may come in because they crave the attention and affection they may not receive in their own homes; others may be following the house cat inside to finish a territorial dispute.
Cats have small stomachs and need to eat anything from ten to twenty times a day, so if their owners only feed them twice a day, these animals will be looking for a free lunch, and your house may turn into the neighborhood feline take-away.
In order to avoid this happening place all food well away from the cat flap, where it will not provide a tempting snack for a casual visitor.
Please fill in your e-mail so we can share with you our top stories!