Brett Kavanaugh's latest news became a target for mockery in Jimmy Fellon's 'Tonight Show'
Jimmy Fallon spouted back to back jokes in a hilarious attempt to make light of Brett Kavanaugh's Supreme Court confirmation just hours after the Senate voted 50-48.
Fallon used the enduring joke about Kavanaugh's beer-drinking habits that were revealed during the investigation into the sexual assault allegations from Dr. Ford.
Kavanaugh was sworn in on Saturday night. Fallon joked that the judge will probably note it down "on the weird calendar he'll keep for 30 years." 
The video is found below. 
Follow us on Twitter for more @amomama_usa.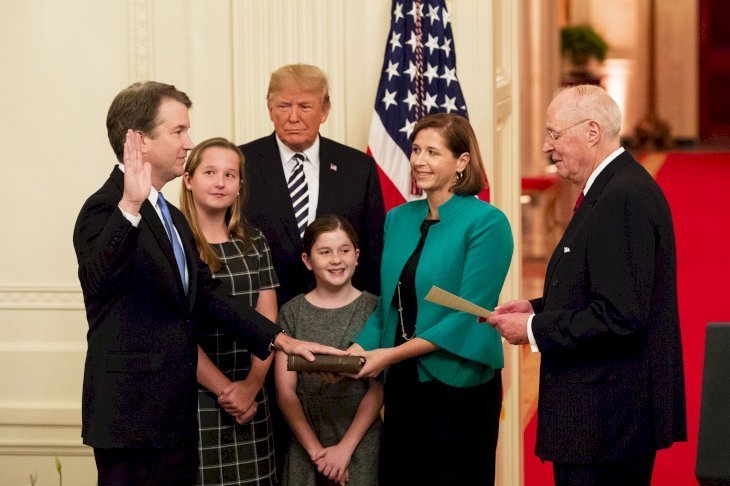 Of course, not everyone was pleased that the accused judged was still allowed to take up his position despite being cleared of the charges. In fact, several arrests were made outside in the street. 
Fallon said: 
"While Kavanaugh was being sworn in there were lots of angry protesters outside. It got even worse when Kavanaugh stepped onto the balcony and threw beads at the crowd."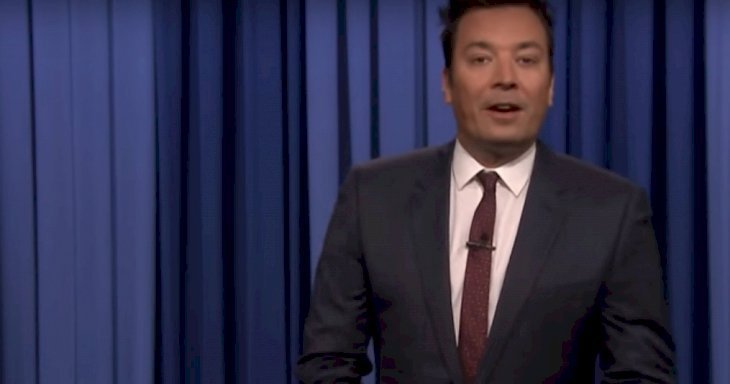 He continued: 
"Right after the confirmation vote, many Republicans began applauding. Kavanaugh would have clapped for himself, but he had already duct-taped two 40-ounce beers to each hand."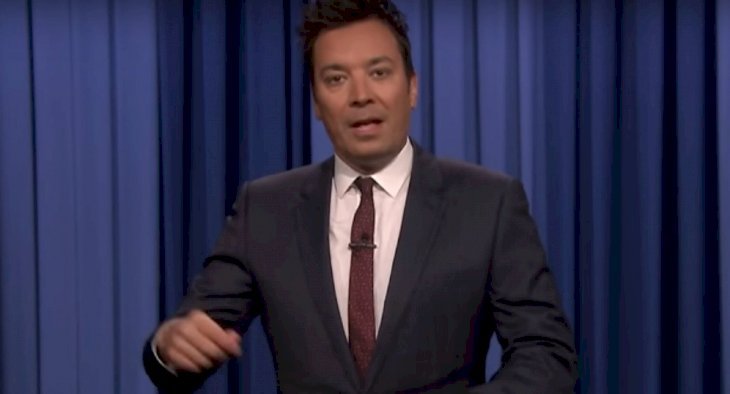 As is often the case with high-profile cases, innocent persons who have the same name as the accused end up falling victim to the backlash that follows. 
"A man in Kentucky who is also named Brett Kavanaugh went viral this weekend for tweeting, 'This is a terrible time to be named Brett Kavanaugh.' Then a guy named Bill Cosby Weinstein was like, 'It could be worse!' "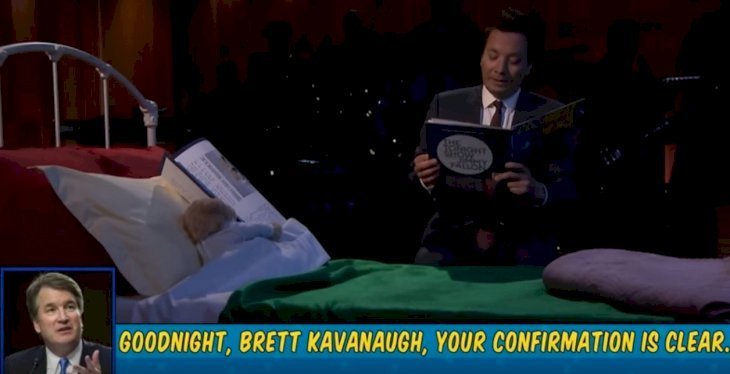 Kavanaugh reportedly took two oaths: one under the Constitution and another under Federal Law as required for all judges. 
His wife, children, and parents were present for the occasion which took place in a room used by justices for private conferences. 
The 53-year-old will be replacing retired Justice Anthony Kennedy, who administered the judicial oath and for whom Kavanaugh previously worked as a law clerk. 
Source: YouTube/ The Tonight Show Starring Jimmy Fallon
Back in early October, "Saturday Night Live" orchestrated a skit that also made fun of Kavanaugh's behavior at the hearing regarding the sexual assault allegations.
Matt Damon portrayed the role of Kavanaugh. In response to a question posed by Cecily Strong who acted as Diane Feinstein, Damon said: 
"I went to Yale! ... I lifted weights!"
Welcome to Judge Brett Kavanaugh's nomination hearing. #SNLPremiere pic.twitter.com/RYhKNbroM5

— Saturday Night Live - SNL (@nbcsnl) September 30, 2018
Later on, Damon also referenced the popular beer joke saying "I like beer!" And later added: "I'm usually an optimist, I'm a keg is half-full kind of guy."
Myers Merme, chief executive of Tenantwise, looked into an underrated but relevant influence that Kavanaugh could have on property rights for individuals. 
"Next question, did you ever drink too many beers?" - Senator Amy Klobuchar (@TheRealDratch) #SNLPremiere pic.twitter.com/2U2GcU9i6r

— Saturday Night Live - SNL (@nbcsnl) September 30, 2018
The newly appointed Justice may uphold individual rights of the overall greater good for communities based on his "history of defending the rights of individuals." 
Additionally, he could likely lean on the side of owners of historical buildings as opposed to communities who would want to preserve the buildings as they are forever. 
Just one final question for Judge Kavanaugh. #SNLPremiere pic.twitter.com/C01pUG7JlU

— Saturday Night Live - SNL (@nbcsnl) September 30, 2018
This would leave the buildings unprotected while increasing renovation costs and undermining the possibility of renting them out. 
Even endangered species may be affected, as in a case that happened with the spotted owls versus land developers. 
The high court in the past has resulted in a split depending on how the bench is made up. 
It either leans towards a "utilitarianism philosophy which pushes to maximize the greatest good for the greatest number of people, or to a "natural rights" philosophy which advocates empowerment of private owners.