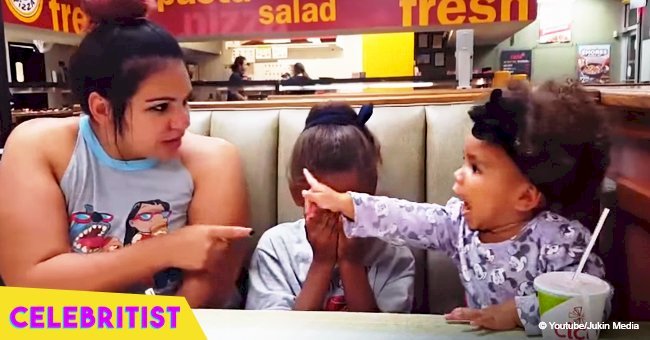 Video of toddler defending elder sister from 'angry' mom went viral

One bold toddler did not hesitate to let everyone know how she feels about her big sister. Not even their mom was spared.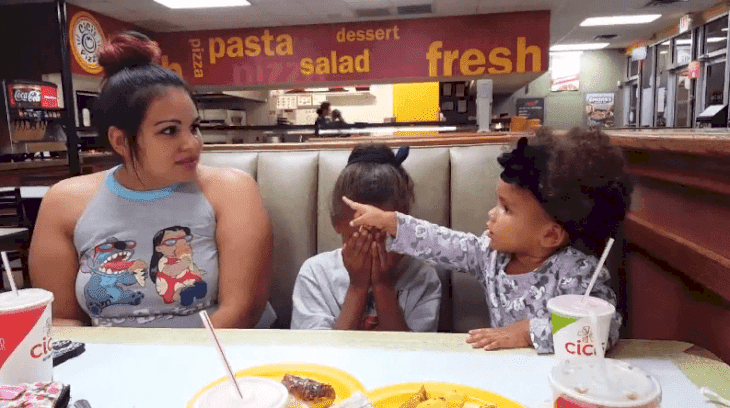 YouTube/Jukin Media
Melissa Nunez was at a Cici's Pizza restaurant with her two young daughters when the adorable incident occurred. The 55-second clip shows Melissa pretending to scold her older daughter, and her toddler springing into action.
"Don't do that Emma!" Melissa warned as she pointed at the young girl sitting between her and the toddler. "You're going to get in trouble Emma! Don't do that!"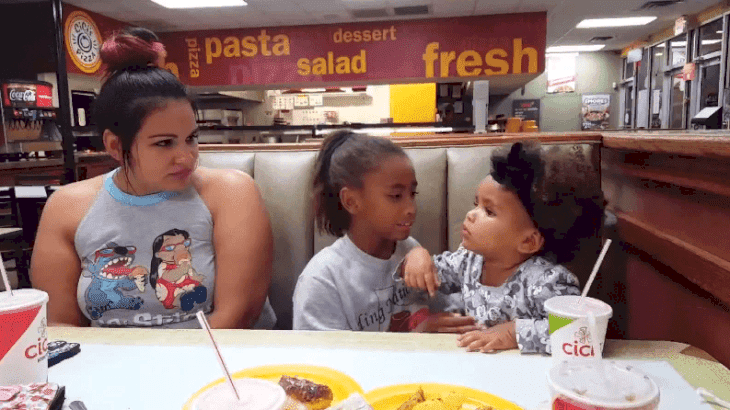 YouTube/Jukin Media
Emma, playing along with the game, pretended to be hurt by their mom's "scolding" and began to cry.
The toddler, who had been concentrating on the exchange up until that moment, thought it was time to put her foot down. She pointed a warning finger at their mother in return and yelled: "No mommy!"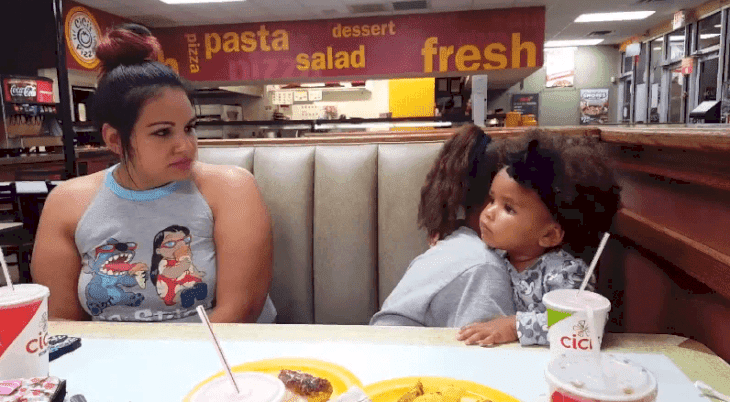 YouTube/Jukin Media
An amused Melissa responded: "What? Emma's being bad! Bad Emma!" but the little girl would have none of it. As she consoled her "crying" sister, she poked their mom sternly and pinned her with an unsmiling look, all the while yelling: "No mommy!"
"But she's being bad," Melissa insisted to the toddler who is patting her sister reassuringly.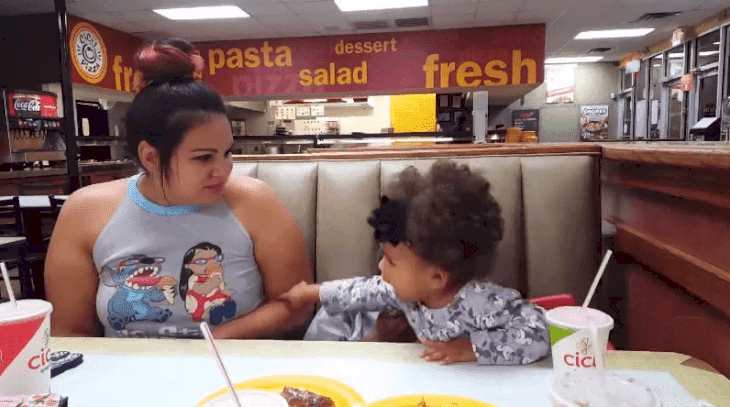 YouTube/Jukin Media
"You better stop that right now," the mom said, referring to Emma, and her little protector jumps in again with a firm "No!"
The back-and-forth goes on for a while, with the toddler occasionally stretching to swipe Melissa. Eventually, Emma reassures her sister that she's "okay," and bursts into laughter with Melissa at the prank they just pulled off on the little girl.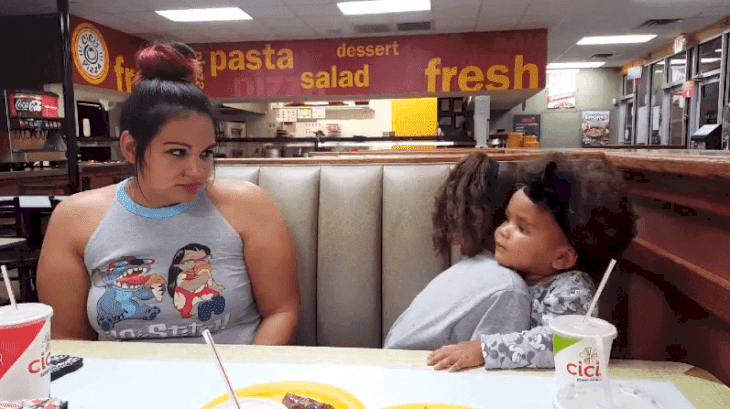 YouTube/Jukin Media
Melissa first posted the video in 2016, and within nine days of being on Facebook, the post had already been shared 200,000 times.
TODDLER TROUBLE
There's no denying that toddlers can be unbearably cute, and when they have their sibling's back, that's just perfect. But while some toddlers defend their big sisters, there are also those who steal their shine.
The hilarious story of Nyelle and her little sister, Nevaeh was one that left social media in stitches. Nyelle wanted to show off her dancing skills in the "Juju on That Beat" challenge when Nevaeh thought to do the same thing.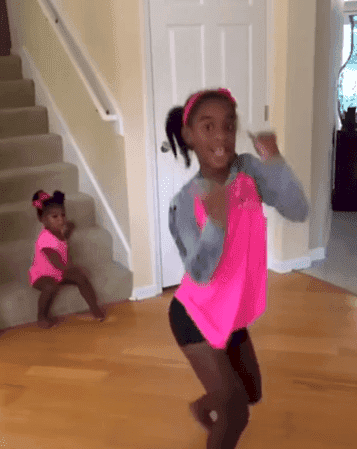 YouTube/Rumble Viral
Instead of finding another stage, the toddler decided to burst her moves behind her sister, and even though Nyelle had some pretty good steps, Nevaeh became the star of the YouTube clip.
You can read more about the sisters and watch their funny video here.
Please fill in your e-mail so we can share with you our top stories!