Woman spent 15 years searching for birth mother, it ended with an emotional Facetime call
A young woman gets the closure she needed when she finally meets her biological mother after 15 years of searching. Find out the story that led to the touching moment they met on a Facetime call.
33-year-old Jessica Nicole made it half her life's mission to find her birth mother and she finally did 15 years later when she received a surprise FaceTime call from her.
Jessica knew all along that she was adopted as her adoptive parents never kept it a secret from her. But she also knew that she would one day want to meet her biological mother to fill the gaps in her life that she longed to complete.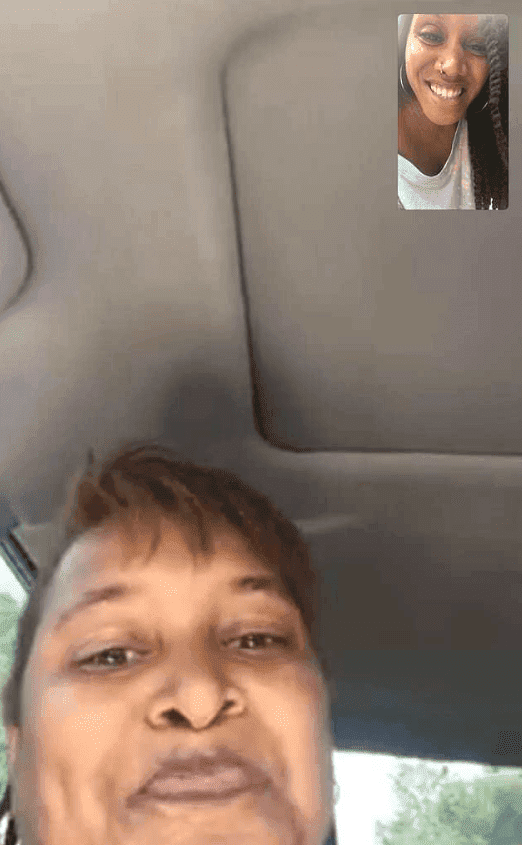 When Jessica turned 18, she tried to reach the organization that facilitated her adoption to find traces of her mother. However, she was told that it would have to be her birth mom who should initiate their interaction first. 
All Jessica knew at the time was her mother's first name – Tammy. So she used this to search for her on social media. She surfed sites and profiles for 15 years but it was difficult with only a first name. Finally, she created a Facebook page called "Looking for Tammy" which drew the attention of Monica Monger, who works for Catholic Charities, the organization she first approached who facilitated her adoption. 
Monica eventually found Tammy and reached out to her in secret just to see if she would be interested in meeting her daughter.   
When Tammy agreed, a Facetime call was arranged between her and Jessica who was overcome with emotion when the moment came.
"I always knew we'd find each other – but I still couldn't believe it," she said.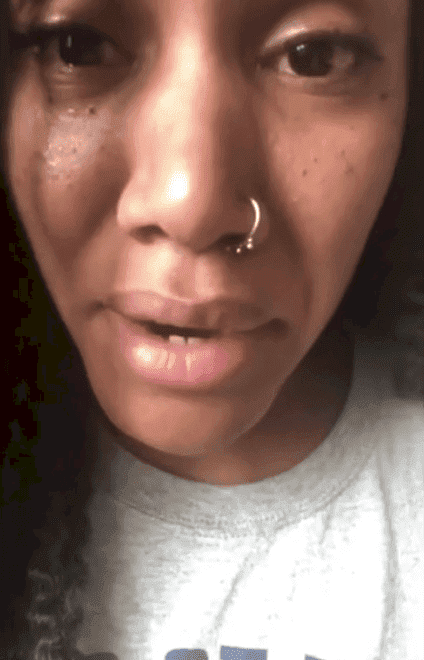 Jessica described their encounter as "surreal." She said she was sobbing and felt like she was dreaming. 
"I was sobbing on the phone because I felt like I was dreaming. I kind of zoned out, it was all very surreal. I've always thought about the moment we were separated, laying in her arms as a newborn in that cold hospital room – how she felt, what she was going through."
Jessica also revealed she never felt hate towards Tammy who she discovered was only 15 when she had her and was forced by her mother to give Jessica up for adoption.  Jessica was adopted in 1984 by a family in Jackson, Mississippi.
This is only the beginning for Jessica and Tammy who intend to reconnect in person and learn more about each other. Jessica is just grateful for now that her search is finally over. 
It also took 15 years for another woman to find her biological mother who turned out to be her co-worker. All Jenny Thomas knew was that her mother lived in the same town she lived in when she thought of enlisting herself in the TLC show "Long Lost Family" which reunites adopted children to their biological parents. When the show hands her a photo of her birth mom, her jaw literally dropped when she realized she knew her. Her mother, Nita Valdez was her co-worker at a hospital in Rochester for two years and they even interacted frequently. How surreal can that get?
Meanwhile, an adopted son decided to surprise his birth mother with his presence after 35 years. Stephen Strawn found his mother through a new law that allows adopted children to see their original birth certificates bearing their biological parents' names. Once he discovered who his mother was, he tracked her and surprised her at a Pittsburgh Half Marathon she was joining. It was there that Stephen's mother, Staicey Faix received a letter just as she was standing at the starting line. The letter read, 
"It's been 13,075 days since you last saw me. I didn't want to make you waitone more."
After reading the letter, Stacey saw Stephen walking up to her and they sealed their reunion with a long hug. Stacey had dreamed of that moment. She admitted to Stephen she never got to hold him when she gave birth to him at 15. Their hug was the closure she needed to reclaim their bond.