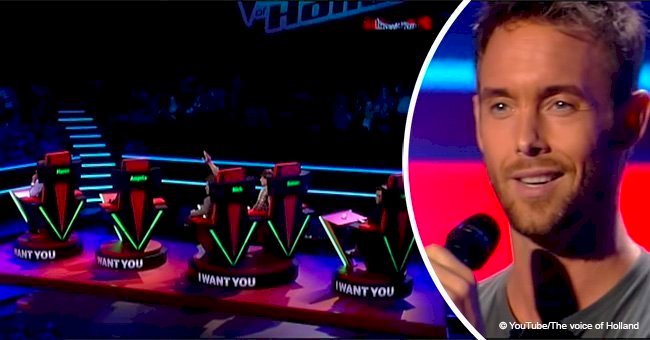 After only 5 words, 'The Voice' contestant made all the judges turn their chairs
An incredible singer stood out in a blind audition in 2011 for "The Voice Holland". Charlie Luske surprised everyone with his powerful voice while singing James Brown.
Everyone knows how hard the judges can be in these singing competitions like American Idol or, in the case of this story, The Voice Holland. So you can imagine the public's surprise when Charly Luske, an attractive 36-year-old from Amsterdam, managed to win everyone's approval in seconds.
Luske has made history in this contest. He appeared before the judges with the song "It's A Man's Man's World", by James Brown, and the four judges were slow to turn their chairs and press their approval buttons.
Even before he could finish the first line, all the judges turned around in their chairs to see the person behind that huge voice. In fact, Luske got the quickest reaction from the judges in the entire history of the program. Follow us on Twitter @amomama_usa to learn more.
When he finishes singing, the judges even got up from the chair and bowed to congratulate the talented singer. Not only were the judges impressed by this incredible performance, but they were also surprised that Luske was so calm and relaxed.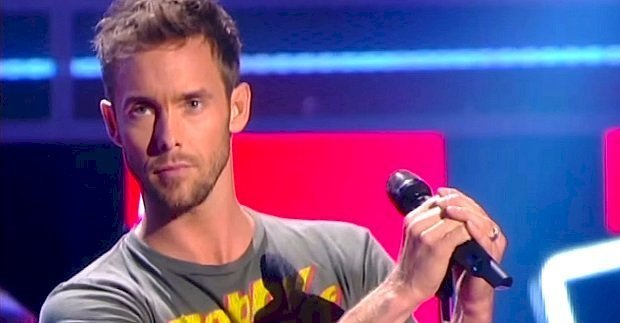 Source: Youtube/TheVoiceofHolland
Although he did not win "The Voice", Luske clearly has a gift from God. His audition became completely viral with three million views on YouTube.
It is not surprising that he was one of the favorites of the program in 2011 and that this video received more than 14 million visits.
Luske's voice is the product of many efforts. At the age of twelve, encouraged by his father, he began classical singing lessons and four years later he debuted on the Lucky Lotto Live program.
Luske has also been part of bands, participated in musicals and finally in 2011 was when he showed his talent in The Voice of Holland where, as you can see in this video, he really knew how to do justice to James Brown's hit song.
This story reminds us of Jacob Norton audition. Even though his boy's face gives him away, after listening to his singing it is hard to believe that this young man is just 14 years old.
The YouTube video of Jacob's performance is already a sensation and seeing it makes it easy to understand why people find it so difficult to believe his age. His impressive act in the English talent show "The Voice Kids UK" is the work of a pro.
Please fill in your e-mail so we can share with you our top stories!