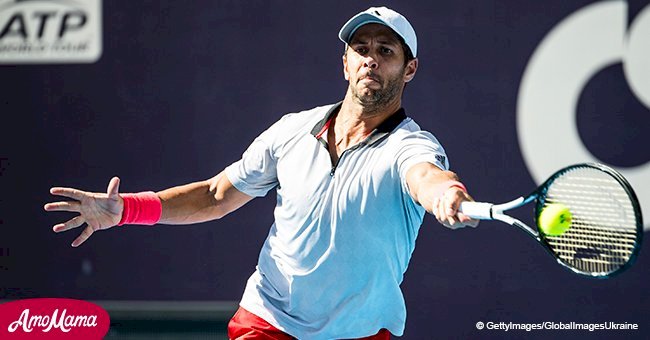 Famous tennis player yelled at little boy for not carrying the towel fast enough
Tennis player Fernando Verdasco has been severely criticized after he shouted at a ball boy for not bringing him his towel fast enough.
The incident took place last month, during a Shenzhen Open match, in China, and the footage quickly went viral on social media.
As it can be seen in several videos and images on Twitter, the tennis player appeared to display a very arrogant posture in front of the young man, who was just trying to be helpful.
Follow us on our Twitter account @amomama_usa to learn more.
Being a ball boy or girl can be a very exciting day for the youngsters chosen to be a part of the show, but not when they get yelled at or made fun of.
The 34-year-old Spanish player showed the world how little consideration he had for the ball boy position, especially considering that these youngsters are mere volunteers.
AN ALTERNATIVE
Verdasco's disrespectful attitude and gestures could lead to many changes, including the installation of a towel rack at the back of the court, but some players, like Rafael Nadal, believe that it would slow the matches down.
To Roger Federer, the short time that players use to wipe their faces with the towel is important because it allows them to 'gather their thoughts between points.'
THE CHILDREN ARE THE FUTURE
Nevertheless, the 20-time Grand Slam champion, and former ball boy, believes that ball boys and girls should be treated with respect because they may be the future of the sport.
Like any other sport, tennis matches can become quite heated and players often let their emotions take over. Serena Williams was the most recent example of that during the U.S. Open final against Naomi Osaka.
SERENA'S DOWNFALL
The famous player kept accusing umpire Carlos Romero of robbing her of a point and giving her unfair violations, including smashing her racquet out of frustration.
In the end, she demanded an apology from Romero, which she didn't receive, despite her claim that she has never cheated in her entire career.
Please fill in your e-mail so we can share with you our top stories!