Video of white man spewing racist slurs at young black woman on New York train went viral
Edward Ruggiero, a 58-year-old man from Long Island, was recorded on the Long Island Railroad yelling and using racist language toward a 25-year-old Black woman.
In the video, which expletive words were bleeped, Ruggiero appeared calling Soraya Orelien a "loud-mouthed monkey" because she was allegedly "talking too loud" while on the railroad.
Apart from that, Ruggiero kept asking Orelien if she knew who her mother was, before telling her that she couldn't know who her mother or father were because she was "a monkey." A couple of people sitting by the man moved away from the altercation.
Celebritist does not support or promote any kind of violence, self-harm, or abusive behavior. We raise awareness about these issues to help potential victims seek professional counseling and prevent anyone from getting hurt.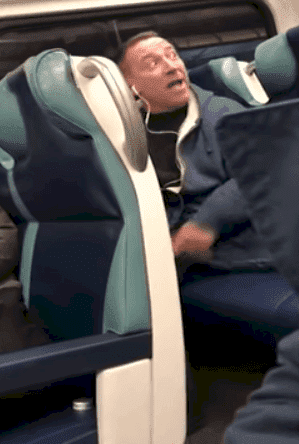 We speak out against the above mentioned and advocate for a healthy discussion about the instances of violence, abuse, sexual misconduct, animal cruelty, abuse, etc. that benefits the victims. We also encourage everyone to report any crime incident they witness as soon as possible.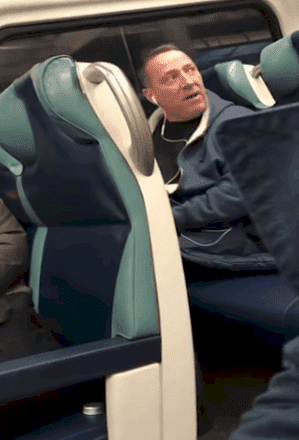 FACING THE LAW
Independent later revealed that Ruggiero was charged with a third-degree menacing as a hate crime and second-degree aggravated harassment. If convicted, the aggressive man could face up to a year in prison and/or a $1,000 fine, depending on the sentence.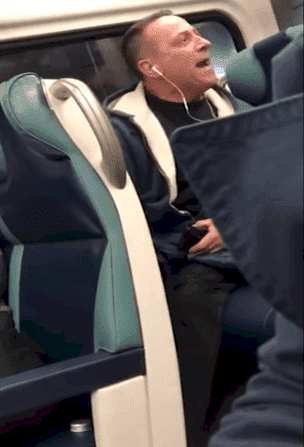 QUEENS ADDRESSING THE SITATION
The Queens District Attorney, Richard Brown, released a statement and pointed out that the hatred that Ruggiero was accused had no place in a civilized society. He added that Queens County was the most culturally diverse county in the US, which added power to his statement.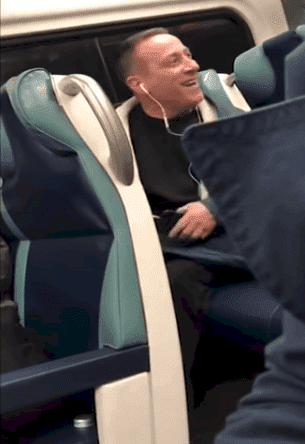 "No one should be subjected to the vile words and intimidating actions the defendant is accused of tormenting the victim with. Crimes of hate will never be tolerated here and when they do, regrettably occur, those responsible will be brought to justice," added Brown.
ADMITTING HIS POOR CONDUCT
Ruggiero's attorney, Joseph Donatelli, admitted that his client recognized that his action was morally reprehensible as he "lost it." However, they don't consider that the video, taken as evidence, showed a hate crime.
ANOTHER MAN BEING RACIST
Paul Sheehan, a 54-year-old MBTA Commuter Rail employee from Dorchester, was caught on camera yelling at two motorcyclists who parked in his neighborhood because they were lost and trying to find their way back home.
When the couple left, Sheehan reportedly walked up the street several times calling them "animals" and other expletive words. The man was ultimately arrested and charged with disorderly conduct. He was released on personal recognizance and is due back in court in October.