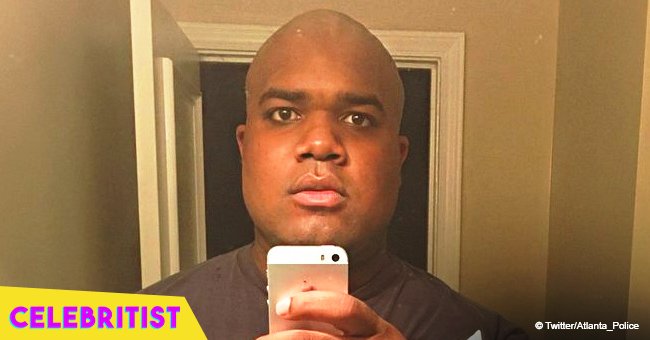 Man loses 100 lbs while training to become APD officer
An officer of the Atlanta Police Department has become an inspiration for his colleagues and the people of his community after sharing his incredible weight loss story. James Cornelius needed a job, and he decided to apply for the police department, but his weight was getting in the way.
A 28-year-old father decided he needed a new job to take care of his son, and since he wanted to be a police officer, he took the chance to apply for the police academy. But he failed his pre-enrollment physical training test, which, according to the police department, includes 20 military-style push-ups in one minute and 25 sit-ups in one minute.
A CHANGE WAS NECESSARY
However, Cornelius didn't give up. He was weighing 337 pounds at the time, and he knew that a change had to be made in his lifestyle if he wanted to reach his goal. Soon after, James started to work out, but getting used to the rhythm of his new fitness routine was hard.
"At first it was more of a walk, walk, walk, and then it turned into a steady run," he told CBS 46.
Cornelius also changed his diet. He went from eating junk food day and night to relying on lean meats and fruits, a diet that he used to make while being in college. The results started to kick in, and soon he was able to run a mile and a half in 12 minutes, 10 minutes less than when he had the extra weight.
THE RESULTS
The man lost 100 pounds in less than a year. He was accepted in the academy in December, sworn as a police officer in June and graduated in September. He's now completing his field training and couldn't feel better about himself.
When asked to share a piece of advice for people that, like him, struggle with their weight, he said:
"Find your why, stick with it and grind it out."
The Atlanta Police Department is proud of Cornelius' and his story, as they shared some before and after pics of the officer and even the video of the interview he did with CBS 46.
"APD PROUD: Officer James Cornelius is our #MondayMotivation! He lost 100 pounds while working to become a police officer in the APD Training Academy," the wrote in a Tweet.
ANOTHER INSPIRATIONAL STORY
Meanwhile, another man that became an example for his family and friends is Eric Gonzales, who lost 150 pounds in two years thanks to the generosity of a group of strangers.
Weighing an alarming 431 pounds, Gonzales decided it was time for a change in his life, so he joined the Weight Watchers, an app and community that helps people to drop some pounds with an organized plan.
In the middle of his journey, Gonzales got the sad news that his father had brain cancer, and so he decided to quit his job to take care of his dad. This affected his finances and being part of the Weight Watchers was not something he could afford.
Gonzales took the community of the page to explain he would be going because he couldn't pay the membership, but some strangers decided to help him by paying six-months worth of membership in the app.
Even though Eric's father passed away shortly after, the young man kept himself motivated to keep transforming his life.
Please fill in your e-mail so we can share with you our top stories!