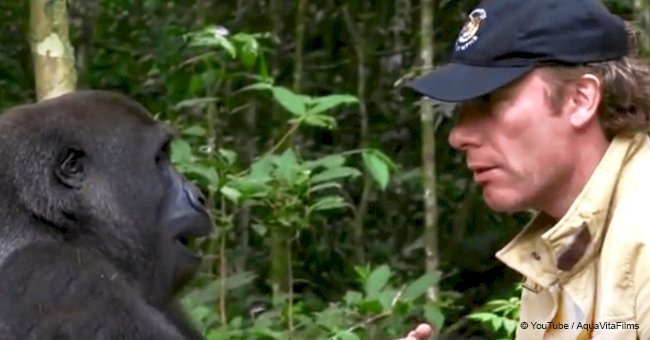 Man came to the jungle to meet the gorilla he raised years ago, despite all warnings
The Aspinall Foundation is an organization that looks after captive gorillas and then reintroduces them back into the wild. One such gorilla is Kwibi grew up with Damian Aspinall at his Howletts Wild Animal Park in England.
When Kwibi turned 5, he was released into the forests of Gabon to their million acre reserves in West Africa. Over five years later, Aspinall wanted to see his friend again.
Footage showed Damian Aspinall travelling via boat down a river looking for Kwibi. The mission was risky because no one knew how the gorilla would react to the conservationist.
There's the possibility that the animal could attack. However, Aspinall would not be deterred and could be seen calling out Kwibi's name in the effort to find him.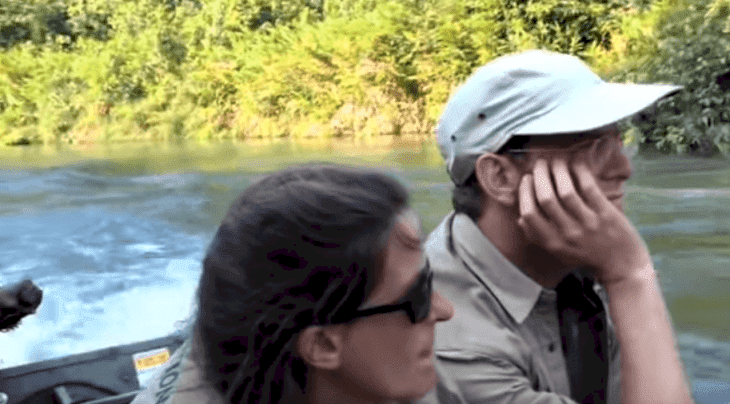 Source: YouTube/AquaVitaFilms
For more on this story go to our Twitter account @amomama_usa. At the time, the gorilla was now 10-years-old and much bigger and stronger.
Kwibi suddenly appears at the river's edge where Aspinall quickly turns to. He docks his boat with his fellow travelers and the moment of truth comes.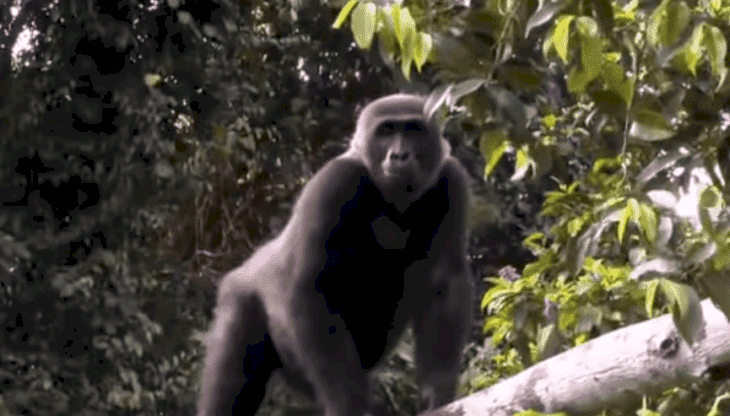 Source: YouTube/AquaVitaFilms
The meeting between the two is the most amazing thing you'll ever see. The gorilla instantly recognizes him as they share their reunion.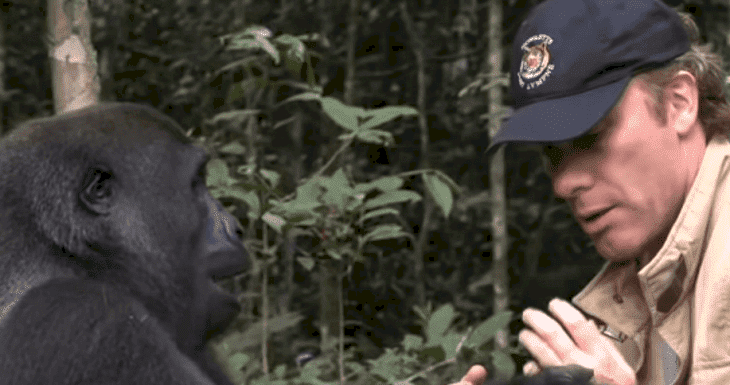 Source: YouTube/AquaVitaFilms
Kwibi doesn't attack Aspinall but is quite gentle with him as they bond again. They share leaves and the gorilla introduces the conservationist to the rest of his family.
When it comes time for Aspinall to leave, Kwibi hugs him tightly and refuses to let go. The following day, as the conservationist takes a swim the gorilla is seen watching him.
It's quite evident that the bond they shared when the gorilla was young is still there and stronger than before. In 1969, John Rendall and Anthony "Ace" Bourke bought a male lion cub at a zoo in the upmarket department store, Harrods.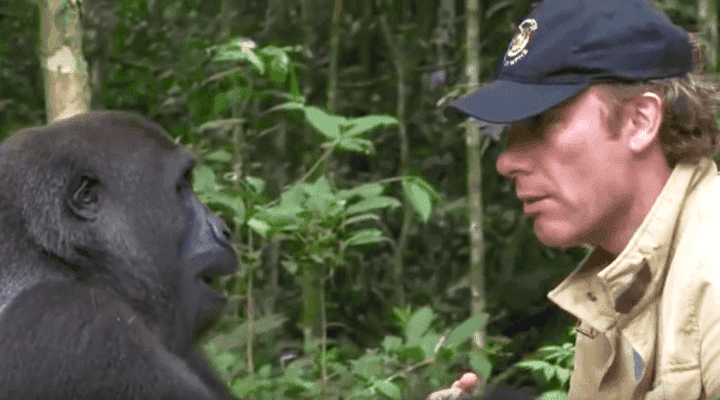 Source: Happiest.net
They named the lion Christian and when the animal was grown the pair got the renowned expert in lion behavior, George Adamson, to try and release their pet into the wild in Kenya. A year later they went looking for him and when they found him they called his name.
The lion didn't attack and footage showed him hugging his long-lost friends and even introduced them to his wife.
Please fill in your e-mail so we can share with you our top stories!