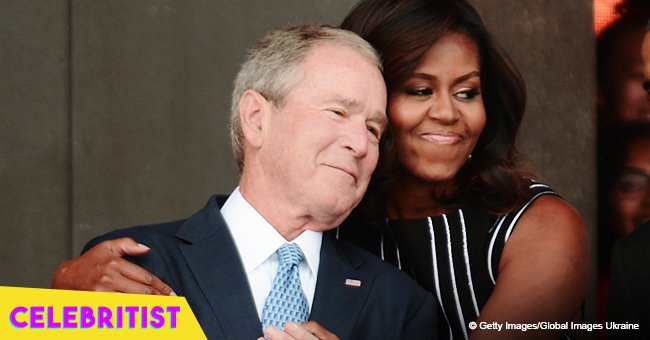 'I love him to death,' Michelle Obama speaks on how George W. Bush became her 'partner incrime'
Michelle Obama, the former FLOTUS, went to the "Today Show" to share some details about a new initiative she is working on. In the interview, she was asked about her relationship with George W. Bush.
The hosts of the show made that question based on a viral video of George giving her a cough drop during the funeral of the late Arizona Republican Senator John McCain, held on September 1.
In the short clip, Michelle appeared sitting next to George, something that she later revealed as something common due to the protocols. The man grabbed the cough drop and quickly placed her in her hand.
THEY THOUGHT NOBODY NOTICED IT
Even though they thought that nobody noticed it, the video soon went viral, so much so that Michelle was asked about it in "Today" more than a month after the funeral took place.
SHE ASKED FOR A COUGH DROP
Michelle revealed that she saw George getting a cough drop from his wife, Laura, so she looked at him and asked for one, so the 43rd President of the United States of America gave her one.
IT WAS OLD
Jokingly, Michelle pointed out that the one George gave to her was old. The former FLOTUS admitted that she loved George to death as he was a wonderful and funny man. Their funny interaction was labeled as a perfect example of putting country before politics as she is a Democrat while George is a Republican.
MICHELLE'S NEW PROGRAM
During the show, Michelle shared some details about the program Global Girls Alliance, which aims to support more than 1,500 grassroots organizations combating the challenges girls encounter in their communities, reported Wral.
THE OBAMAS' DEAL WITH NETFLIX
Recently, the Chief Content Officer of Netflix, Ted Sarandos, revealed a couple of aspects about the projects that the Obamas' are planning to create with the streaming giant.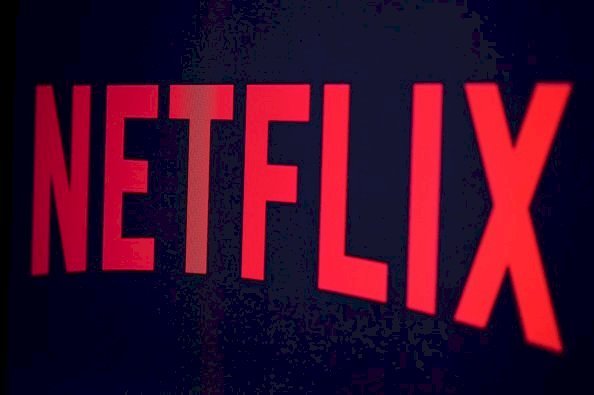 Source: Getty Images
The former POTUS and FLOTUS signed a multimillion-dollar production deal with Netflix a couple of months ago, but the details about their collaboration were not immediately revealed.
Ted pointed out that Michelle and Barack were focused on both film and television, as well as fiction and non-fiction projects. They would not get into politics, though, as they want to cover sports, lifestyle, and nutrition. It is not known whether or not they would appear on camera.
Please fill in your e-mail so we can share with you our top stories!