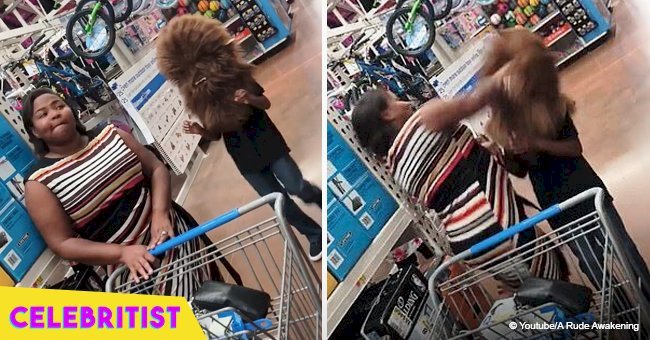 Son pranks mom and it backfires with a punch in viral video
A 12-year-old prankster boy will think twice before trying to scare off his mother after she had an unexpected reaction in the middle of a local Walmart. The hilarious video of the incident has gone viral.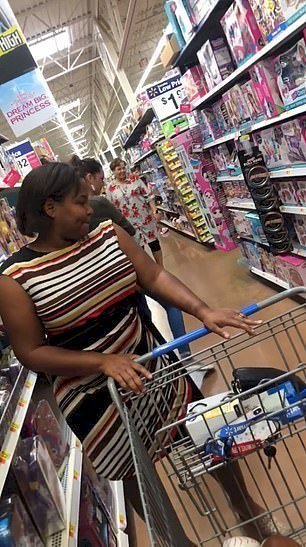 Source: Facebook/Tashila Watson Akexander
Tashila Alexander taught her son a lesson to not mess with her while they were shopping at Walmart in Chickasha, Oklahoma, last month. The pair was in the store with other relatives and their kids when Tylen Ellis decided to pull a prank on his mom.
The teenager grabbed a Chewbacca mask, from the film "Star Wars," to scare his mom, while she was distracted with her shopping cart. ON his first try, Tylen failed to find his way through the hallways with the mask on, as he couldn't see properly and ended up running into a shelf.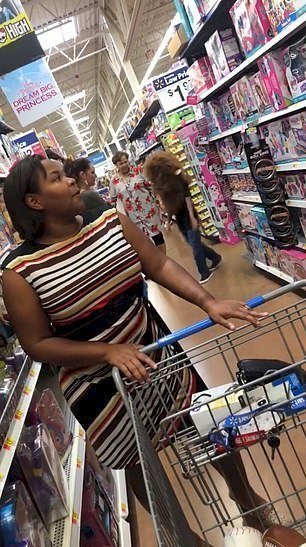 Source: Facebook/Tashila Watson Akexander
His accomplice, the woman recording the video, can be heard whispering "Look at Tylen, he's going to scare Tashila."
THE ACTUAL PRANK
A second clip shows the distracted mom clapping for another boy who was playing basketball, as the woman recording says "good shoot baby." That's when Tylen takes the opportunity and sneaks behind his mother with the mask in place.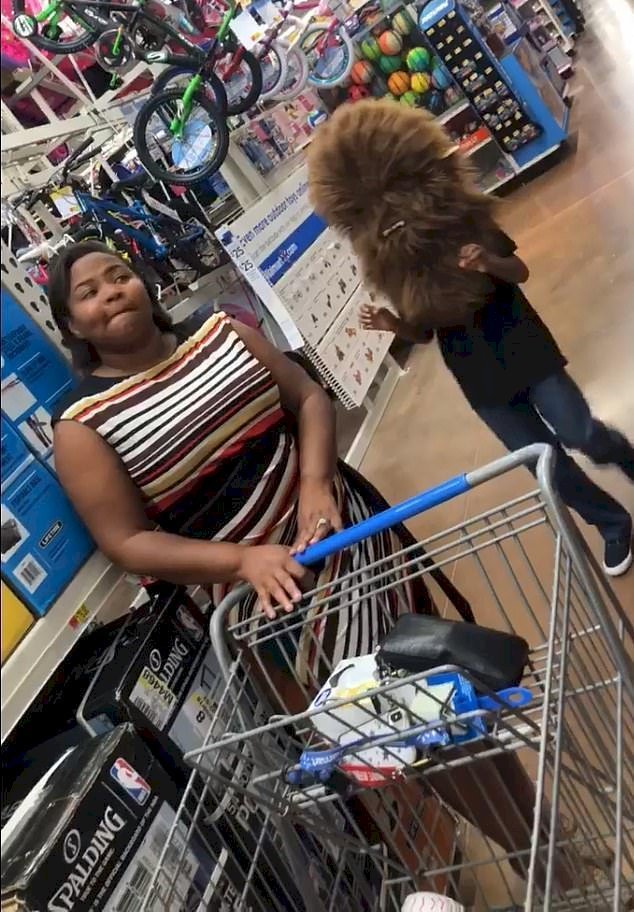 Source: Facebook/Tashila Watson Akexander
But even before he can say anything, she turns around, probably feeling his presence, screams in horror and her immediate reaction was to punch the boy square in his -Chewbacca- face.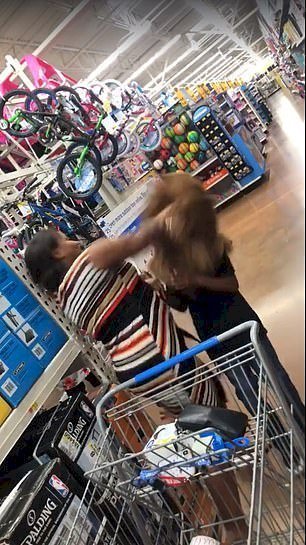 Source: Facebook/Tashila Watson Akexander
The video shows Tylen falling, as the woman behind the cameras loses it and stars laughing.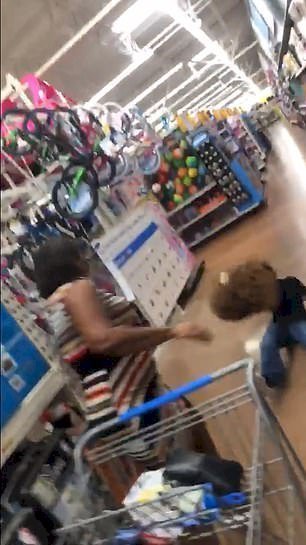 Source: Facebook/Tashila Watson Akexander
Tashila was the one sharing the video on Facebook, and she captioned it:
"Bet Tylen will think twice before he tries to scare his mama.. He failed twice first video he ran into the"Shelf" because he couldn't see.. lol haha first #SorryTylen."
Several friends and family members took over Tashila's comment section. When one commented that Tylen would never do that again, Tashila replied "Never lol," but she also made sure to let people know it wasn't her intention to knock out her boy.
"Didn't mean to hit my baby that hard lol," she said and added that, luckily Tylen took the incident with humor. "He's an awesome kid... He also laughs every time he sees himself."
A MOTHER-SON PRANKSTER DUO
Tylen is not the only son who becomes viral for pranking his mom. Social media star, Desmond English, better known by his nickname MightyDuck, made people all over the world laugh with the constant pranks he pulled on his mother.
He locked her in a closet, screamed in her ear, accused her of stealing in a shoe store and knocked on a hotel room before running off, and his mother's reaction are the best part of every video. She even grabbed a belt and slapped him with it.
But the lady paid him back too with her pranks, proving that the sense of humor runs in the family.
A BARBER SCARES HIS CLIENT
Following with the pranks, a barber named Jude Sannicandro played a prank on a longtime client kid making him believe he had cut off his ear. 10-year-old Vito had previously played a prank on him, and he wanted to one-up Vito.
The boy had scared Jude by planting a fake cockroach on the counter of the barbershop, so the man warned the boy that it was game on for them. By using a lot of fake blood, a latex ear and a poker face Jude pranked Vito while giving him a trim at his barbershop.
Please fill in your e-mail so we can share with you our top stories!