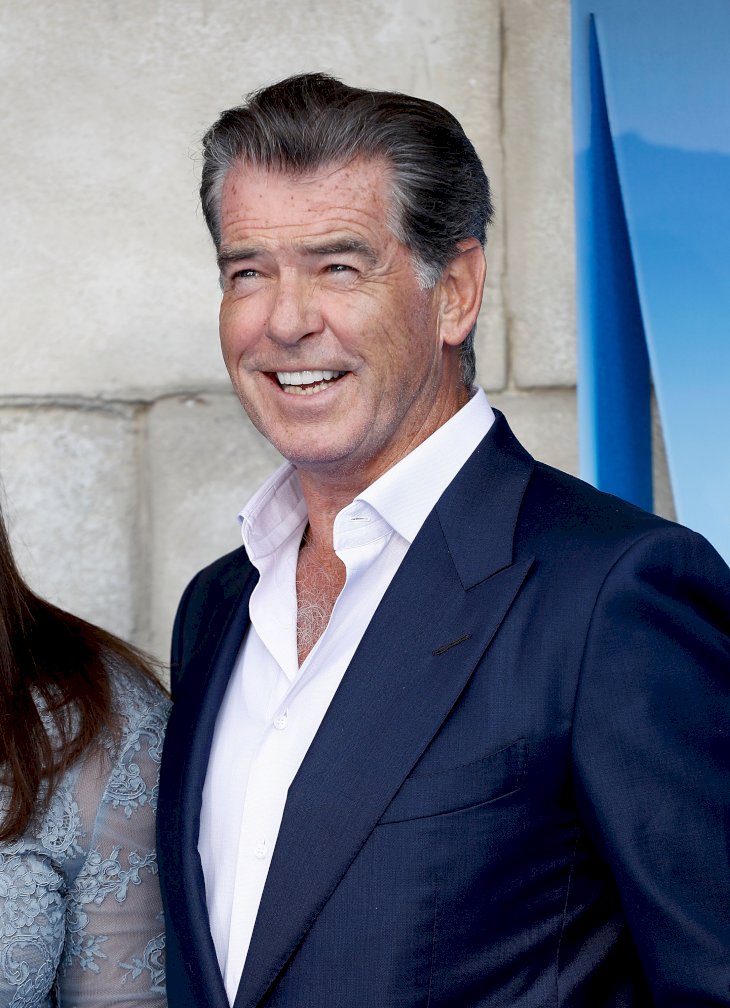 Pierce Brosnan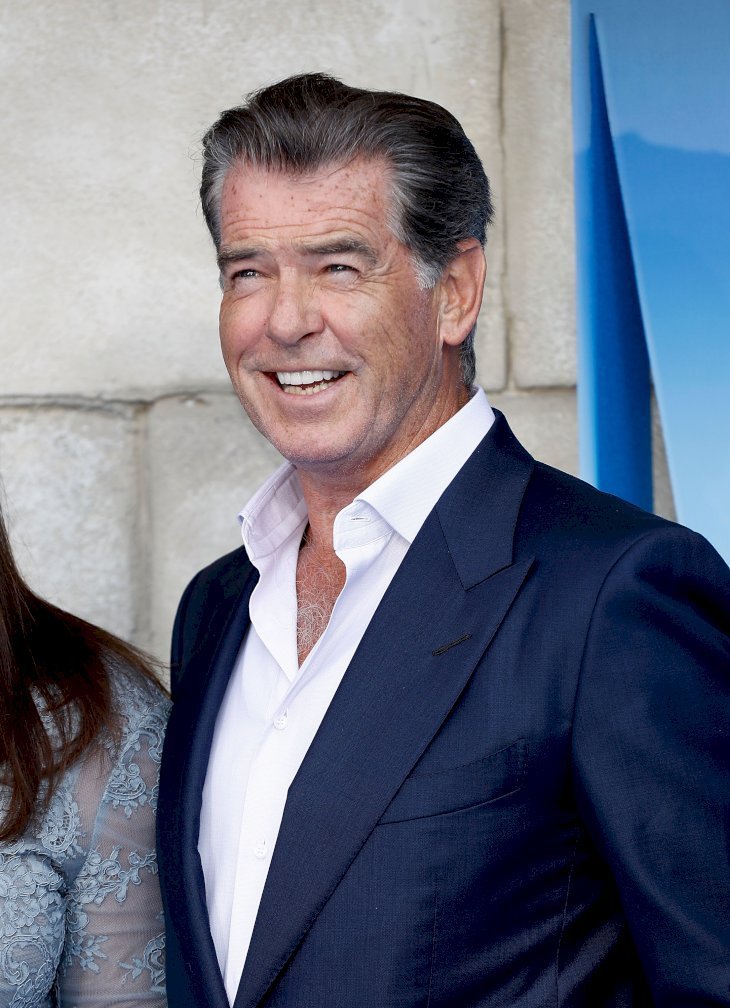 Getty Images
Content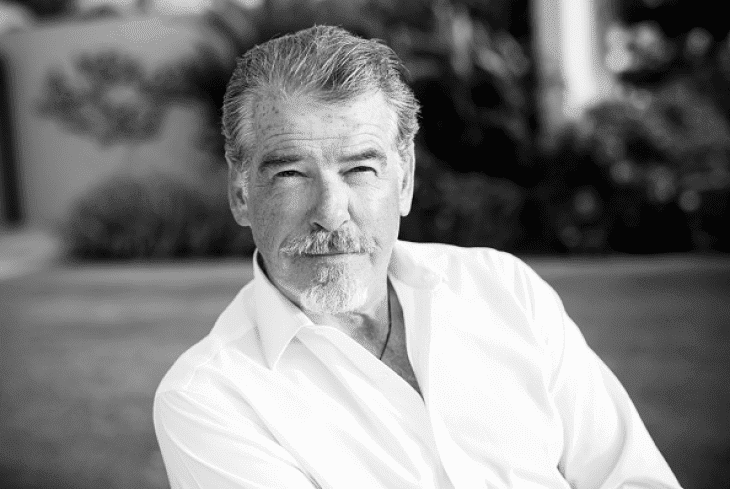 Getty Images
Who is Pierce Brosnan?
The Irish actor Pierce Brosnan first appeared on our screens in the detective series, "Remington Steele' in 1982. Since then he has become a superstar best known for his high profile role as James Bond, and appearances in "The Thomas Crown Affair," "Laws of Attraction," Mrs. Doubtfire," and "Mamma Mia!"
Early life:
Brosnan was born on May 16, 1953, in Our Lady of Lourdes Hospital in Ireland. He is the only child of Thomas Brosnan and May Smith. He spent 12 years in Navan, County Meath, and as a result, considers it his hometown. Brosnan attended St. Anne's Primary School, Navan.
When Brosnan was an infant, his father abandoned the family. His mother moved to London to work as a nurse when Brosnan was four years old. He was raised by his maternal grandparents, Philip, and Kathleen Smith.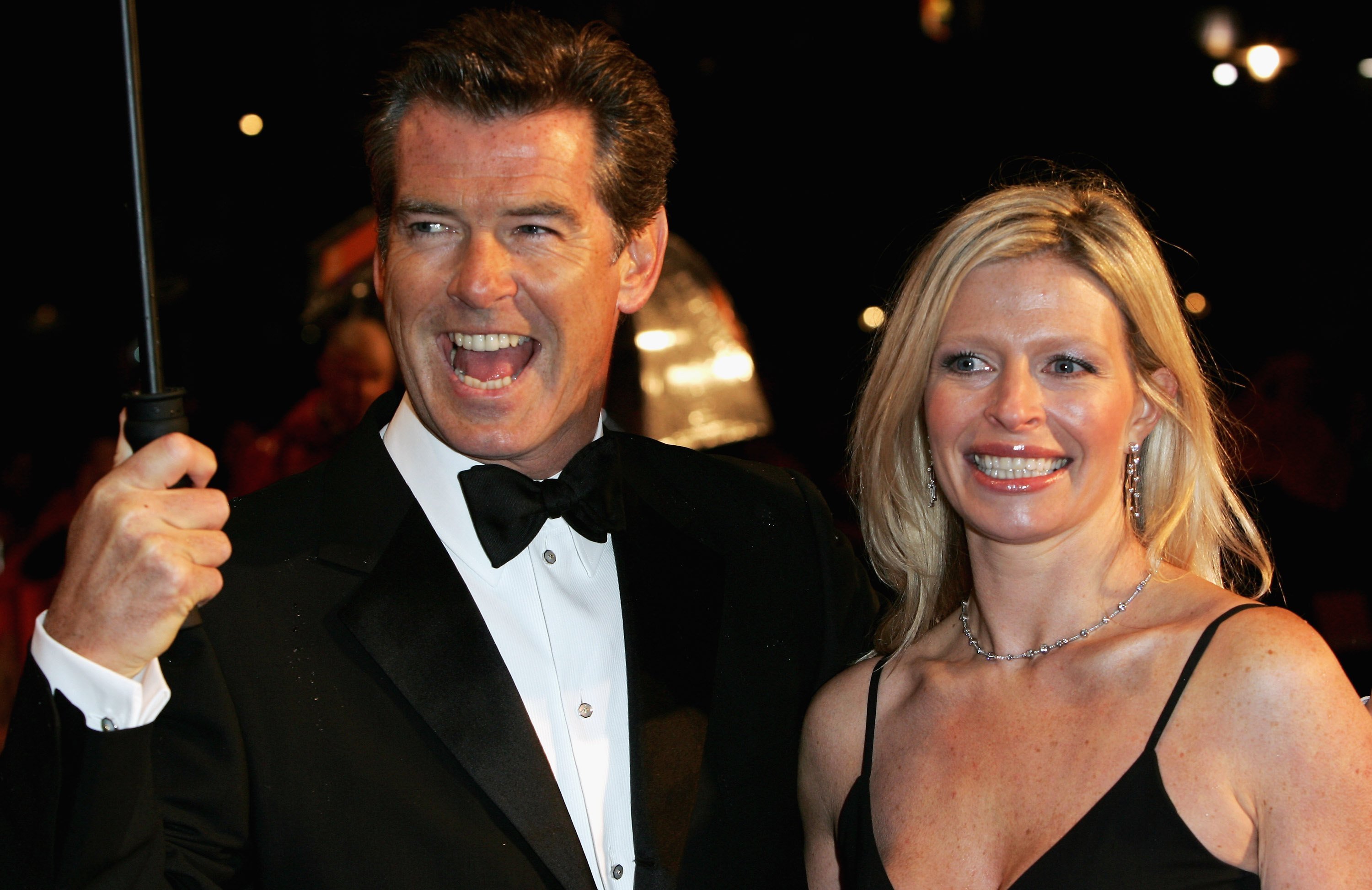 Getty Images
After their deaths, Brosnan spent a short time with an aunt and then an uncle, before eventually being sent to a boarding house. Brosnan was raised to be a Roman Catholic and served as an altar boy.
Eventually, in 1964, Brosnan moved to Lonniddry, East Lothian to be reunited with his mother and her new husband, William Carmichael. They later moved back to London, and Brosnan went to Elliott School which is now known as Ark Putney Academy.
Brosnan left school at the age of 16. He decided to become a painter and joined Saint Martin's School of Art to train in commercial illustration. While at the school he came across a fire eater teaching people how to eat fire, and he joined the class.
Brosnan went on to train at the Drama Centre London for three years as an actor.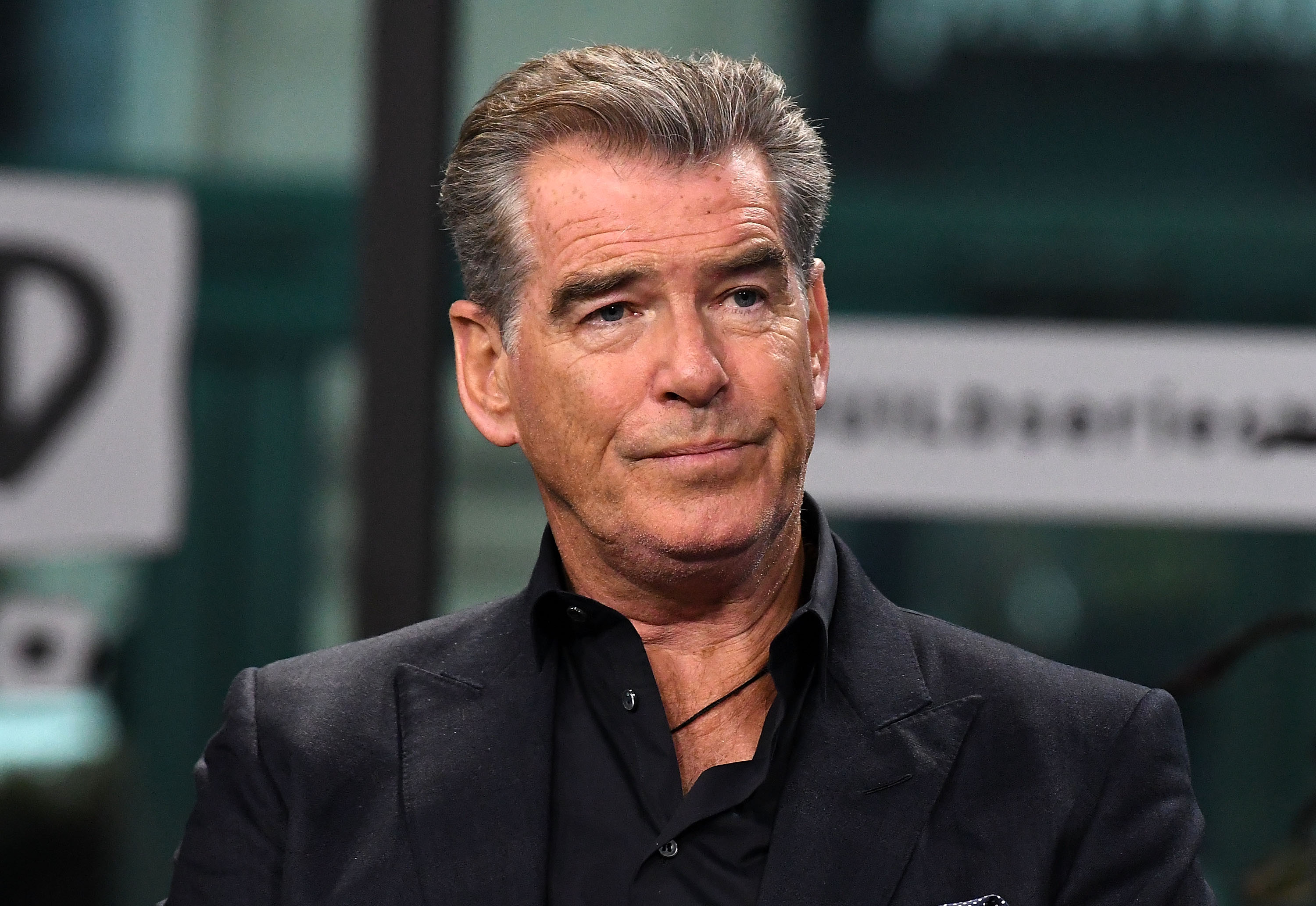 Getty Images
Career:
Brosnan has an extensive acting career. It started with his Drama Centre London classes where he was given the opportunity to play several stage roles. Eventually, he moved to Los Angeles and landed the lead role in the detective series, "Remington Steele" in 1982.
Brosnan's performance in "Remington Steel" won the hearts of his audience and the show was a massive success. This led to Brosnan being offered many opportunities, including the chance to play James Bond in 1986. Unfortunately, Brosnan was unable to get out of his contract for "Remington Steele." However, to his relief, the series ended the following year.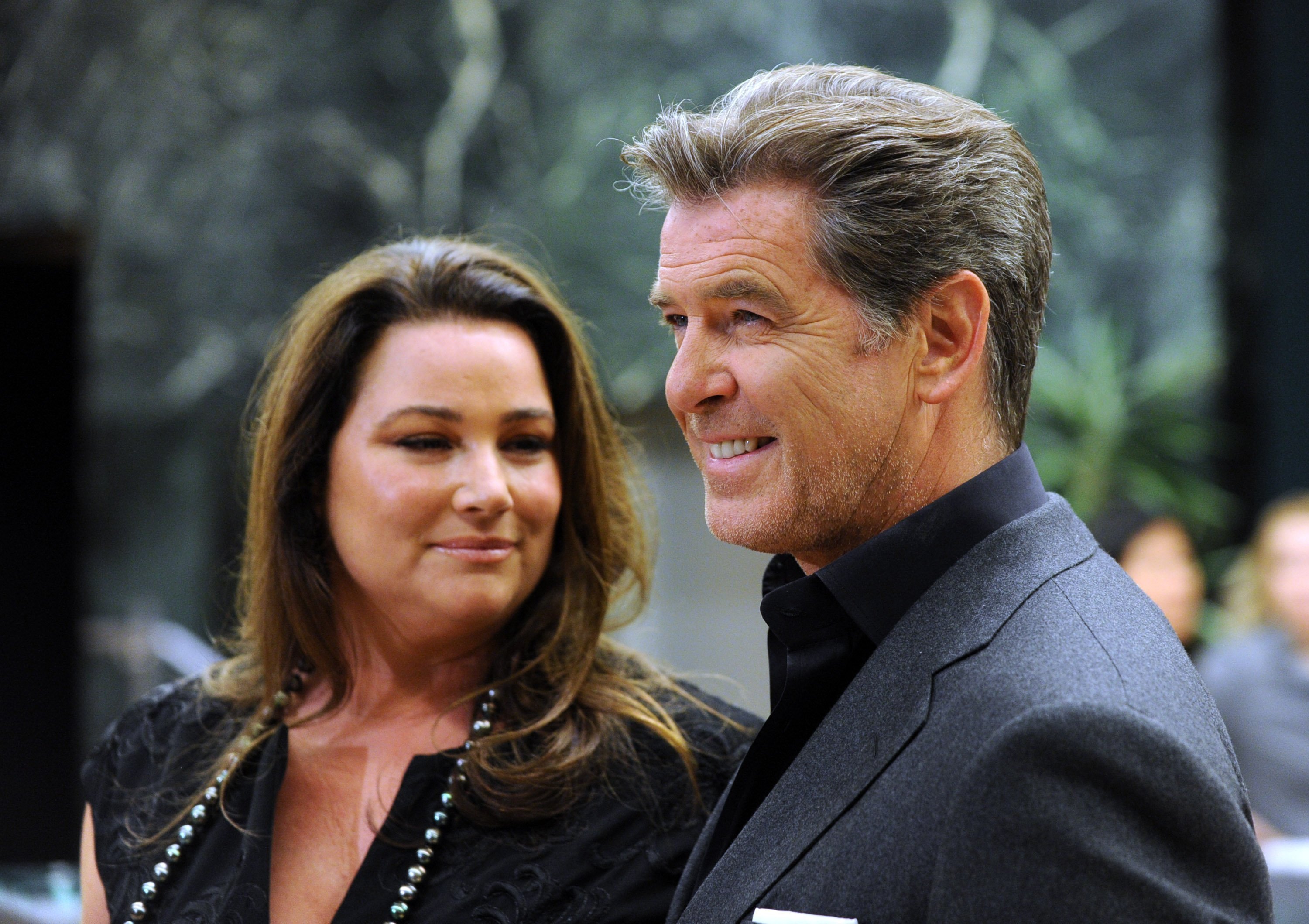 Getty Images
Towards the end of the 80's, Brosnan acted in both television and film projects, including "Around the World in 80 Days" in 1989, and the mega-hit "Mrs. Doubtfire" in 1993. Then in 1995, Brosnan managed to win the role James Bond in "Goldeneye."
He would reprise the role three times; in 1997's "Tomorrow Never Dies," 1999's "The World is Not Enough," and 2002's "Die Another Day."
After being James Bond four times, Brosnan decided to call it quits, and Daniel Craig was cast as the next Bond. Besides being a spy, Brosnan is also extremely versatile and has appeared in many other movies, including "The Thomas Crown Affair," "Laws of Attraction," and "The Matador."
In 2008, Brosnan starred in another smash hit when he played Sam Carmichael in the adaptation of "Mamma Mia!" He returned to the role again in 2018 in "Mamma Mia! Here We Go Again."
Personal life:
Brosnan has been married twice. He was widowed once and has five children and three grandchildren.
Brosnan and Cassandra Harris met through her stepson, David Harris, in 1977. They began dating shortly after meeting and bought a house in Wimbledon together.
Brosnan married Harris on December 27, 1980. They have one son together. He eventually adopted Cassandra's children from her first marriage, Charlotte and Chris, after their father died.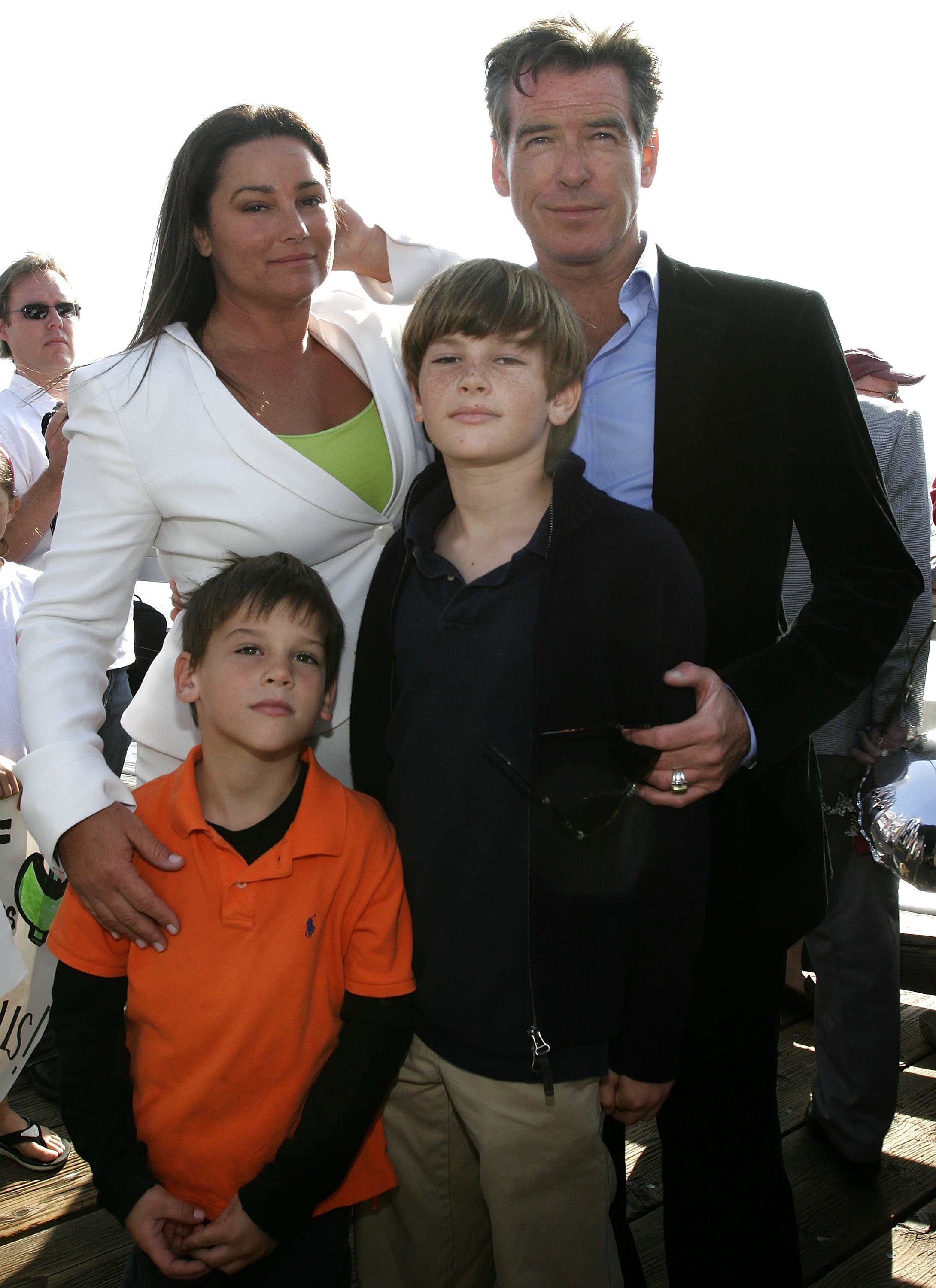 Getty Images
In 1987, while Brosnan was filming "The Deceivers" in Rajasthan, India his wife became seriously ill. She was diagnosed with ovarian cancer and died on December 28, 1991. Brosnan had difficulty dealing with the trauma.
Her dream was to see Brosnan play the role of James Bond, and four years after her death, he secured the role.
Brosnan met his now-wife, Keely Shaye Smith in 1994, in Mexico. By 2001, the couple tied the knot at Ballintubber Abbey in County Mayo, Ireland. They have two sons together, Dylan and Paris.
Movies:
"You can get totally messed up trying to please everyone with what you do, but ultimately, you have to please yourself." ~ Pierce Brosnan
Trivia:
Owns his own production company, Irish DreamTime. Its first release was "The Nephew" (1998)
Chosen by "People" Magazine" (US) as one of the "50 Most Beautiful" people in the world in 1996
Chosen by "People Magazine" as one of the "50 Most Beautiful People" in the world in 1991
The very first film he claims to have seen is the 007 movie, "Goldfinger" (1964)
Enjoys fishing on the River Towy in Carmarthenshire, South Wales. Jimmy Carter (the former American President) also enjoys the same fishing spot
Please fill in your e-mail so we can share with you our top stories!