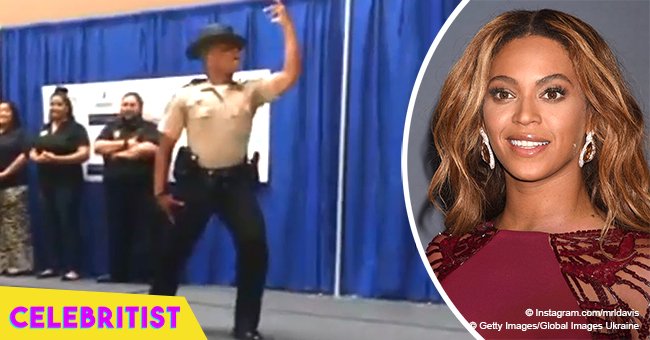 Police officer leaves the crowd speechless with an epic Beyoncé dance performance in viral video
Deuntay Diggs, a sheriff's deputy in Virginia, caused a stir among his community with his ferocious dance steps, in two different occasions. The man's rendition of Beyoncé's "Formation" made him an Internet star, proving that police officer also know how to have fun.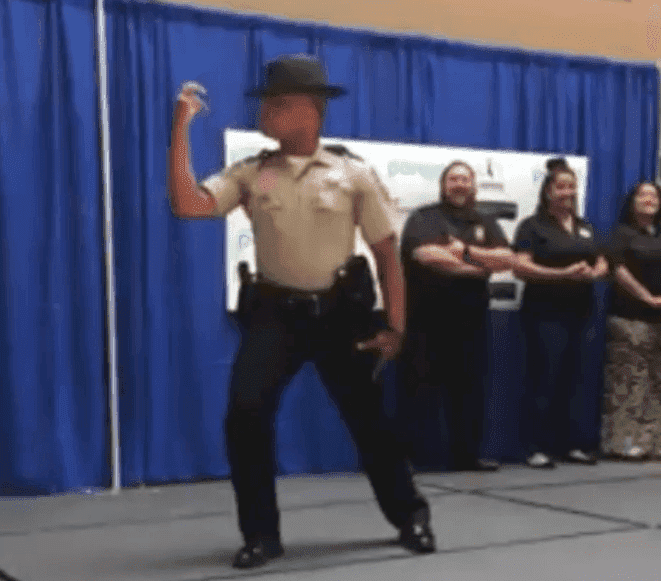 Source: Instagram/mrldavis
Diggs, who has served for ten years, first became a viral sensation when a video of his performance at a back-to-school event at a Fredericksburg mall was shared on Twitter. Clad in his uniform and with his gun in tow, the man did a flawless rendition of "Formation," following the choreography with ease and attitude.
His rendition ended with a split, and people started to praise him for showing another side of law enforcement that proves police are also human and know how to have fun.
"When I looked at viral videos before, I always thought it was staged. It was never the intent for it to become a viral video. I am truly just being my authentic self," he told the Washington Post.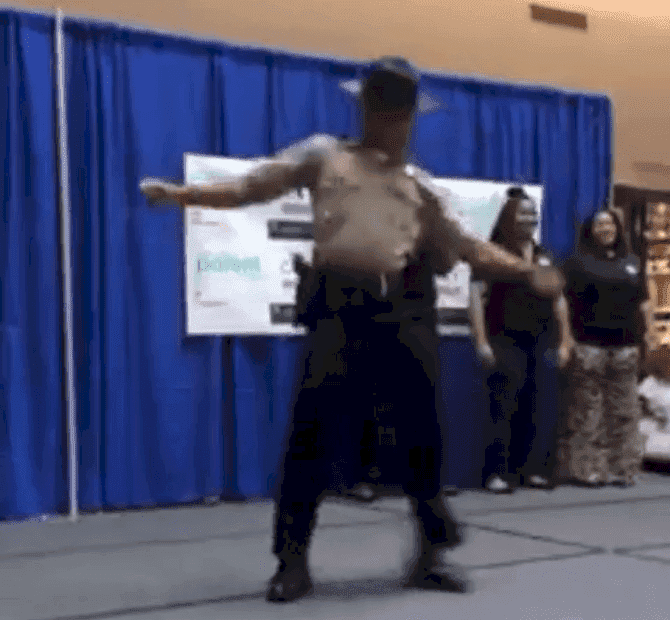 Source: Instagram/mrldavis
A few months later, Diggs did it again. This time, he used his talent and good energy to excite a group of students during a pep rally at North Stafford High School, where his fiancé works. After performing a routine with the dance team, Diggs took center stage on the basketball court to do a solo rendition of "Formation," and the reaction of the students was surprising.
The video of the moment was also shared on Twitter, and yes, Diggs went viral again.
"Talking with the principal [and] some of the kids at the pep rally, [we were] worried the kids weren't engaged enough, but at that point, [there was] all this energy and excitement in the room," he said to ABC News.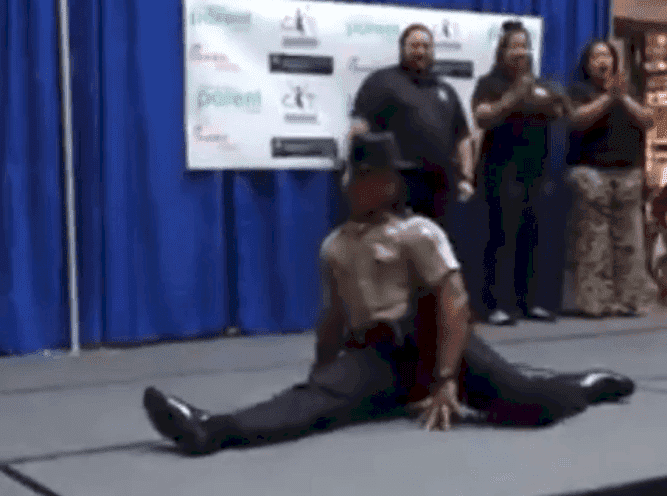 Source: Instagram/mrldavis
Diggs has the theory that people love to see him dance in his uniform because, with all the polemic around police brutality, people need a reminder that there are still good, human officers out there. He stated:
"The national spotlight on law enforcement, and the negative stereotype that law enforcement is bad — many people know that is not true, and they are looking for something that can justify their perception or thought process."
Diggs is also a motivational speaker in his community, often opening up about his childhood in a foster home, racism, and being a black, gay man in law enforcement. Even though he tries to always stay positive, a few days before the rally, he learned that his mother was diagnosed with pancreatic.
He thought about canceling the presentation, but his mother encouraged him to follow with his plan. "It's a moment that I will never forget. I connected with the students, and they connected with me," he said. "I think that's what we need in law enforcement, and that came through."
When asked about a third viral in his future, Diggs stated he was done with it, even though he'll keep dancing and dedicating his life to his job.
"None of this is for the attention, and it is not about being famous or being a celebrity. I love people, and I try to give back in any way that I can," he concluded.
UPTOWN FUNK BY THE POLICE DEPARTMENT
It seems like Virginia law enforcement officers enjoy dancing a lot. Another group of police officers that moved hearts all around the country with their good energy and dance moves is the ones from the Norfolk Police Department.
Over 40 uniformed officers, support personnel and firefighters joined the fun while singing and dancing around the police station to Bruno Mars' "Uptown Funk," as part of a lipsync battler challenge going back and forth between police stations.
The video of their upbeat performance earned more than 77 million of views, and their frontman, officer Christopher Tavaras, became quite the sensation among the ladies, who filled the comment section of the video with praises for the "sexy officer at the front."
Please fill in your e-mail so we can share with you our top stories!