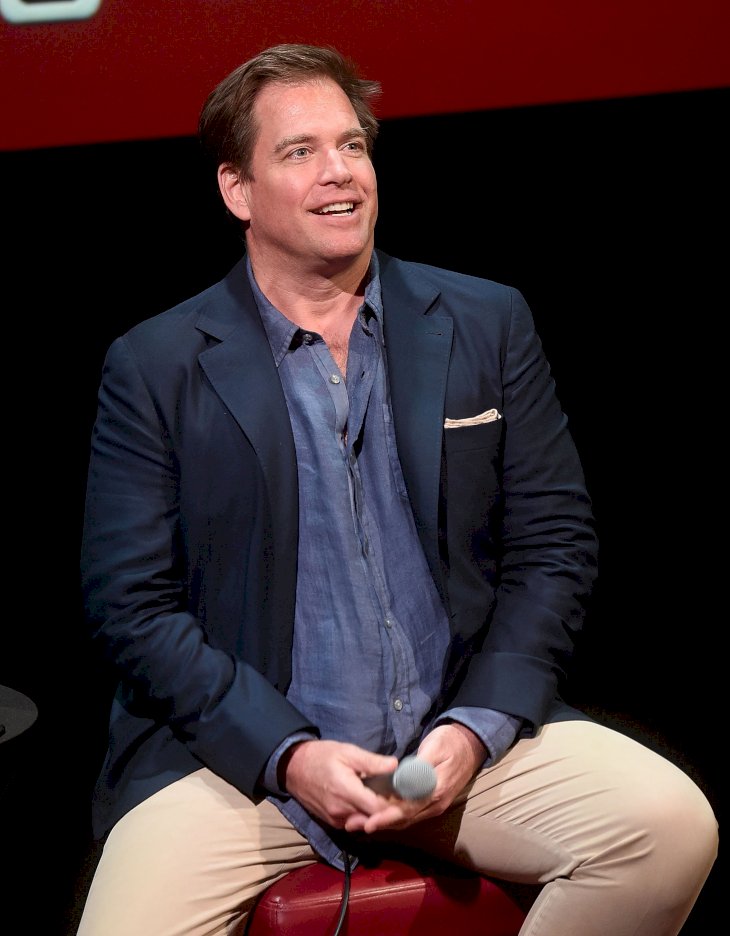 Michael Weatherly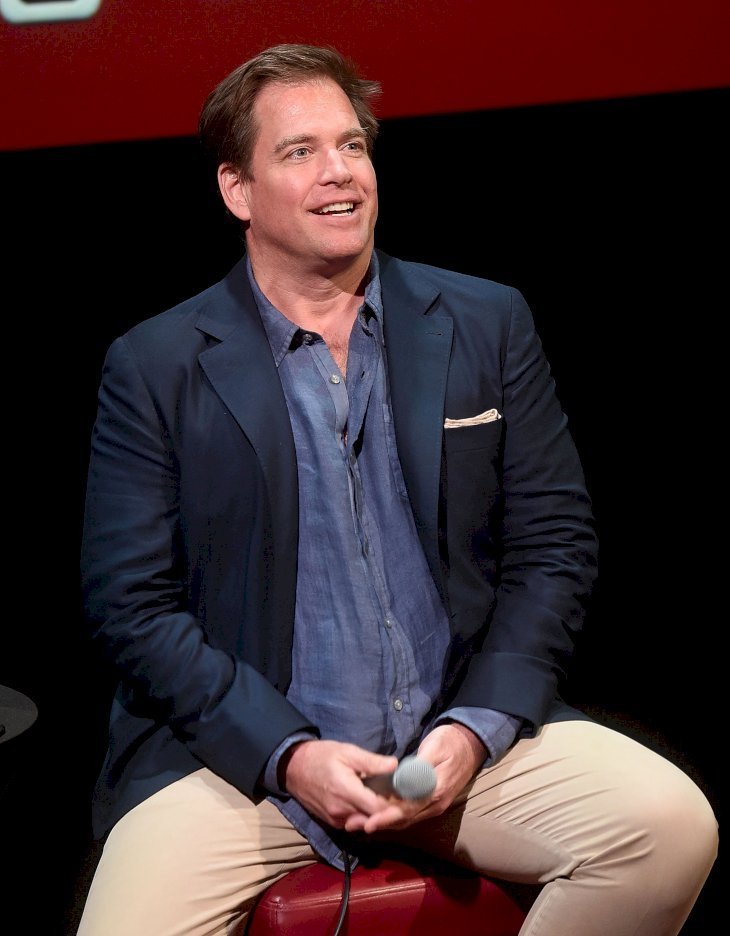 Getty Images
Content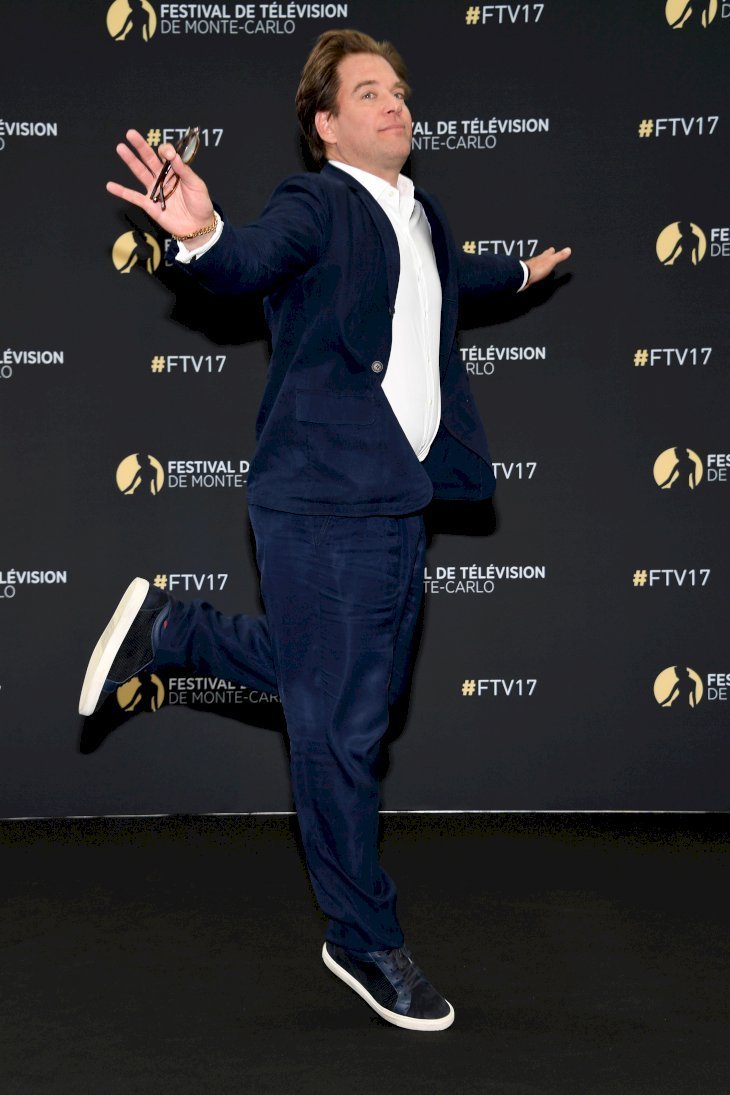 Getty Images
Who is Michael Weatherly?
Michael Weatherly is an American actor known for his roles in the hit TV series "NCIS," ABC's "Loving," and its spin-off, "The City." He has also attempted to direct a few episodes of the "NCIS" series. Weatherly has a total of three kids from two marriages and is currently married to Dr. Bojana Jankovic.
Michael Weatherly was born on July 8, 1968, in New York City to Patricia O' Hara and Michael Manning Weatherly Sr. His father made a living from sales of imported Swiss army knives, and his mother was a hospital administrator. Weatherly is of Irish descent.
Early life:
Although Weatherly was born in New York, he grew up in Connecticut where he attended a single-sex school, Fairfield Country Day School. He finished his secondary school education in Brooks School, Massachusetts and studied communications at Menlo College in Boston University. Weatherly dropped out of college to further his career as an actor.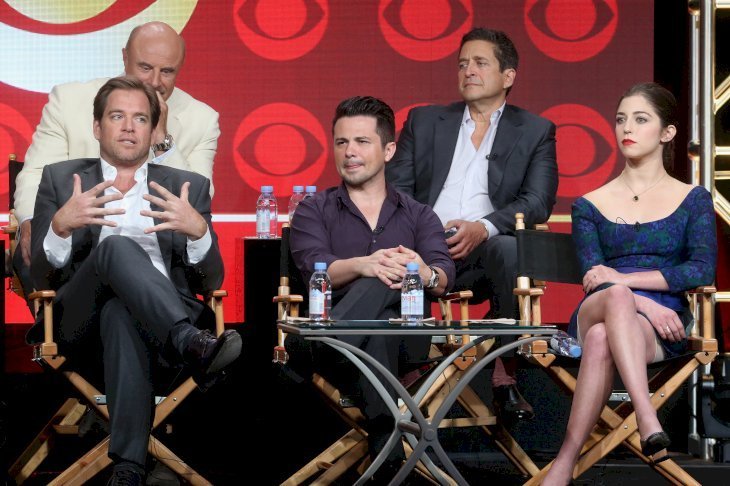 Getty Images
Career:
Weatherly kicked off his acting career in with a minor role on "The Cosby Show." The actor admits that the "Cosby" role was a huge boost to his career. Between 1992 and 1996, Weatherly appeared in two series: "Loving" and "The City." He soon landed a regular role on the series, "Significant Others" but the show did not air for long. Weatherly then landed a role in "Dark Angel," which got him three award nominations: Two Saturn Awards and one Teen Choice Award. He starred in the series between 2000 and 2002.
In 2003, Weatherly starred in two episodes of the series "JAG" as NCIS (Naval Criminal Investigative Service) Special Agent Anthony DiNozzo. He continued to portray his character in the popular spin-off "NCIS." Weatherly is one of the two actors to appear in all four of the "JAG" and "NCIS" shows ("JAG"; "NCIS"; "NCIS: Los Angeles"; "NCIS: New Orleans"). Before eventually leaving "NCIS" in 2016, Weatherly directed a couple of episodes. The same year, he went on to star in a new CBS series, "Bull." Weatherly has expressed his belief that every role he has ever taken has contributed to his career as an actor.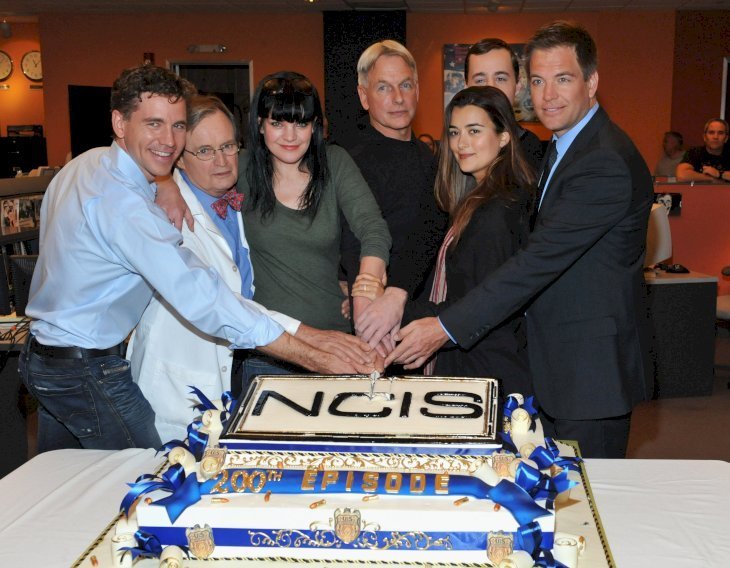 Getty Images
Weatherly's movies and series include, "The Cosby Show" (1991), "Loving" and "The City" (1992-1996), "Meet Wally Sparks" (1997), "The Last Days of Disco" (1998), "The Specials" (2000), "Grapevine" (2000), "Dark Angel" (2000-2002), "JAG/NCIS" (2003-2016), "Her Minor Thing" (2005) and "Charlie Valentine" (2010).
Weatherly is a man of many talents. Besides acting, he also plays the guitar and the piano, and once played in a band. He even featured in a karaoke video for a Japanese song, "Sukiyaki" in 1991. Earlier on in his career, Weatherly lost his entitlement to his family's fortune after his father disapproved of his acting.
To stay afloat, Weatherly took on extra jobs. In addition to selling shoes and delivering pizza, Weatherly tried out songwriting and got a job with the videotape library of ABC. Two things came out of these circumstances: the plot of lost entitlement was scripted into his character as Anthony DiNozzo on "NCIS," and Weatherly's songwriting experience came in handy for the show's soundtrack.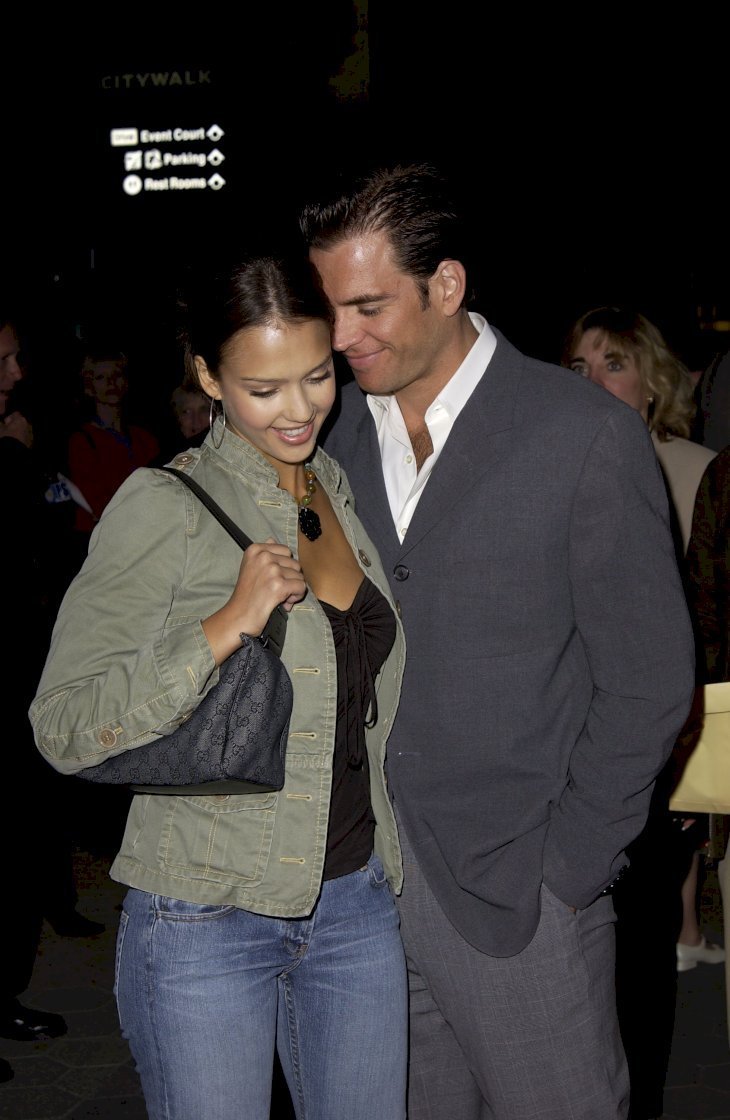 Getty Images
The actor contributed two songs to the "NCIS" soundtracks: "Bitter and Blue" and "Under the Sun." The success of these songs led Weatherly to record more songs such as "Lovlihead," "Pretty Baby," and "All Fall Apart."
Weatherly has been nominated in awards such as the Soap Opera Digest Awards, Saturn Awards, and Teen Choice Awards. Meanwhile, his highest earning movies include "The Mystery of Natalie Wood," "Charlie Valentine," and "Cabin by the Lake." Weatherly has a net worth of $25 million, which includes his $175,000 salary on the TV show, "Bull," and his salary as the lead character in "NCIS." Weatherly also has a product endorsement with Snickers.
Personal life:
Weatherly has been married twice. He and his "Loving" co-star, Amelia Heinle, tied the knot in 1995. They were divorced in 1997 and share a son, August Weatherly.
In 2001, Weatherly proposed to actress Jessica Alba after they met while filming "Dark Angel." The engagement was broken off in 2003.
Weatherly married his second wife, Dr. Bojana Jankovic, in 2009 and the couple has two kids. Their son, Liam Weatherly, was born in October 2013, and their daughter Olivia Weatherly was born in April 2012.
Weatherly also briefly dated actress Rachel Hunter after her divorce from Rod Stewart.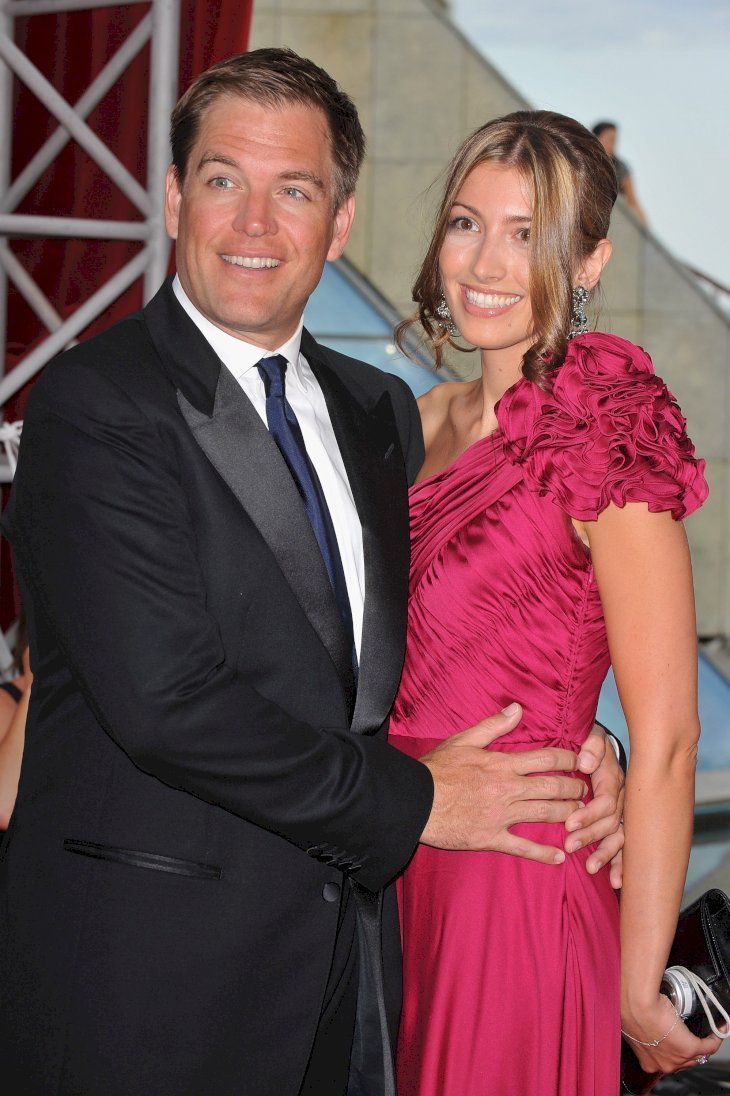 Getty Images
Movies/Series:
Awards:
Saturn Awards
2001: Nominated, Best Supporting Actor in a Television Series – "Dark Angel"
2002: Nominated, Best Supporting Actor in a Television Series – "Dark Angel"
Soap Opera Digest Awards
1994: Nominated, Hottest Male Star- "Loving"
1995: Nominated, Outstanding Younger Lead – "Loving"
Teen Choice Awards
2001: Nominated, Choice TV Actor – "Dark Angel"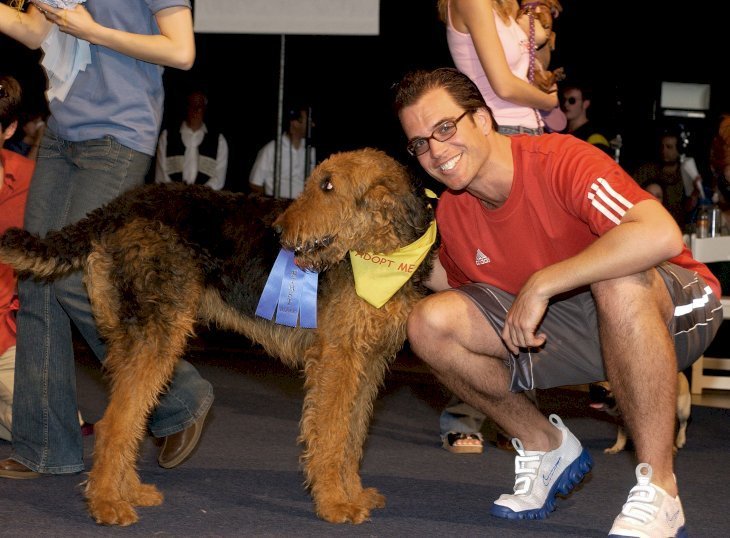 Getty Images
Quotes:
"I have a secret stash of Nutella that I pull out when necessary. That chocolate-hazelnut combo is my wife's kryptonite."
"I ran the L.A. marathon and really loved the experience. Communal and wild and a gigantic challenge. Finishing that marathon means I can do more than I think."
"I found the supermodel doctor who likes to cook. I'm the luckiest guy in the world, right?"
Trivia:
Weatherly is of English and Irish descent
Weatherly has a niece named Alexandra Breckenridge who is also an American actress and photographer
Weatherly and his wife have two German shepherd dogs
Please fill in your e-mail so we can share with you our top stories!