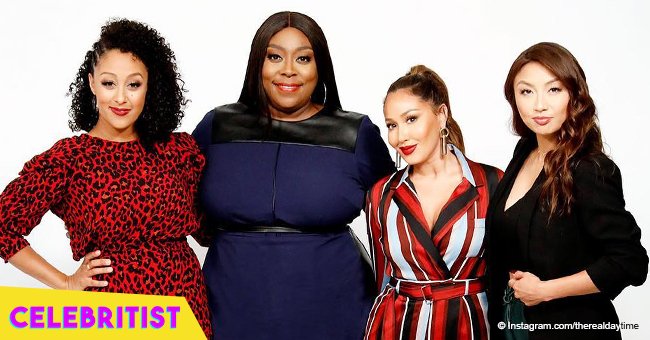 'The Real' hosts finally explain why Tamar Braxton got fired

"The Real" co-hosts finally dished on the real score regarding Tamar Braxton's departure from their show. "Something happened" according to Loni Love who detailed the events that transpired then that caused a rift between them.
Since Tamar Braxton was fired from "The Real" after the show's second season, none of her co-stars spoke about the reason and what actually went down, until now. Her former co-hosts Loni Love, Jeannie Mai, Tamera Mowry, and Adrienne Bailon dropped by "The Breakfast Club" recently and finally dished on the events surrounding Braxton's exit.
It was Love who addressed the "elephant in the room" in the radio show knowing full well many were waiting for them to tell their story. She claims Braxton and the rest of the co-stars were getting along fine during the first season of their show but "something happened" during the second season.
"I don't know what happened. I can tell you this, everybody has a different story with Tamar."
According to Love, she was in Braxton's house one day when the singer told her she wanted to get a new manager. When Braxton asked her for Rushion McDonald's number, she gave it to her. Braxton even asked for her advice on what she should do about her then-husband/manager, Herbert.
However, things changed when Love got a text message that Braxton had been relieved from the show.
"When the incident happened when she got fired, I didn't know about it. I got a call on Saturday. They said that Tamar was being let go. I asked a question, we all got on a text, like what was going on."
They were surprised to learn later that Braxton stopped communicating with them and unfollowed them on social media. Braxton also posted a cryptic message about being backstabbed.
It was only after Love bumped into Braxton's sister, Towanda Braxton that things became clearer to her. She was advised by Towanda to watch the upcoming episode of Braxton's other show, "Braxton Family Values" because Herbert and Braxton had things to say about why the latter was fired from "The Real."
When Love got a hold of the raw footage from the show, she discovered Herbert blaming her and her co-hosts for getting Braxton fired due to jealousy.
"So I call my attorney -- I didn't tell these girls this, this is the first time they're hearing this -- I call my attorney, I said you gotta call WE tv and let them know, if they're naming us, we're gonna have to have legal action. This is defamation of character."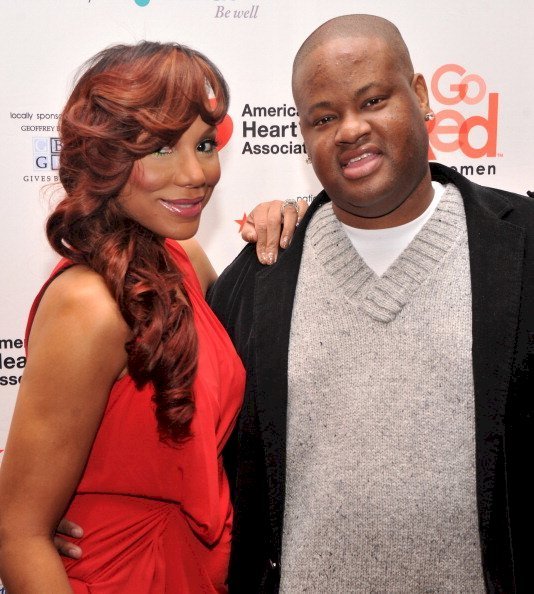 Source: Getty Images
As it turns out, the network edited Herbert's portion so it was never aired and it was clear to Love Herbert blamed her because she gave Braxton McDonald's number.
As for the issue of jealousy, Love says they've always supported Braxton and don't have the capacity to have her fired from the show.
Love insists something happened that's prompting Herbert to save face and put the blame on her and her co-hosts.
"Something happened and he knows what happened. He's trying to save face, I believe, because he knows something had happened, either some deal that messed up, I don't know. It wasn't like they had a meeting, we tip toed to the office, we don't have that type of power. We got no power."
Even Warner Brothers cleared the four co-hosts of any participation in Braxton's departure from "The Real." In 2016, the studio released a statement to clarify this.
"Tamar Braxton's contract was not renewed for reasons that will remain privileged and private, and that are between her and the Studio. However, we would like to make it crystal clear that Ms. Braxton's departure from the show had nothing to do with her former co-hosts; any suggestion to the contrary unfairly tarnishes them. As always, we wish Tamar and Vince all the best."
A little over a year after Braxton departed from the show, she filed for divorce from Herbert after nine years of marriage. However, in August, the court warned Braxton of a possible dismissal of her divorce filing due to inactivity. This prompted the singer to act and serve Herbert with a new set of legal papers and provide the "proof of service" the court had been requesting from her. Braxton is currently in a relationship with a Nigerian man and there's no reason for her to hang on to any hope of a reconciliation with Herbert at this point.
Please fill in your e-mail so we can share with you our top stories!