Barbara Walters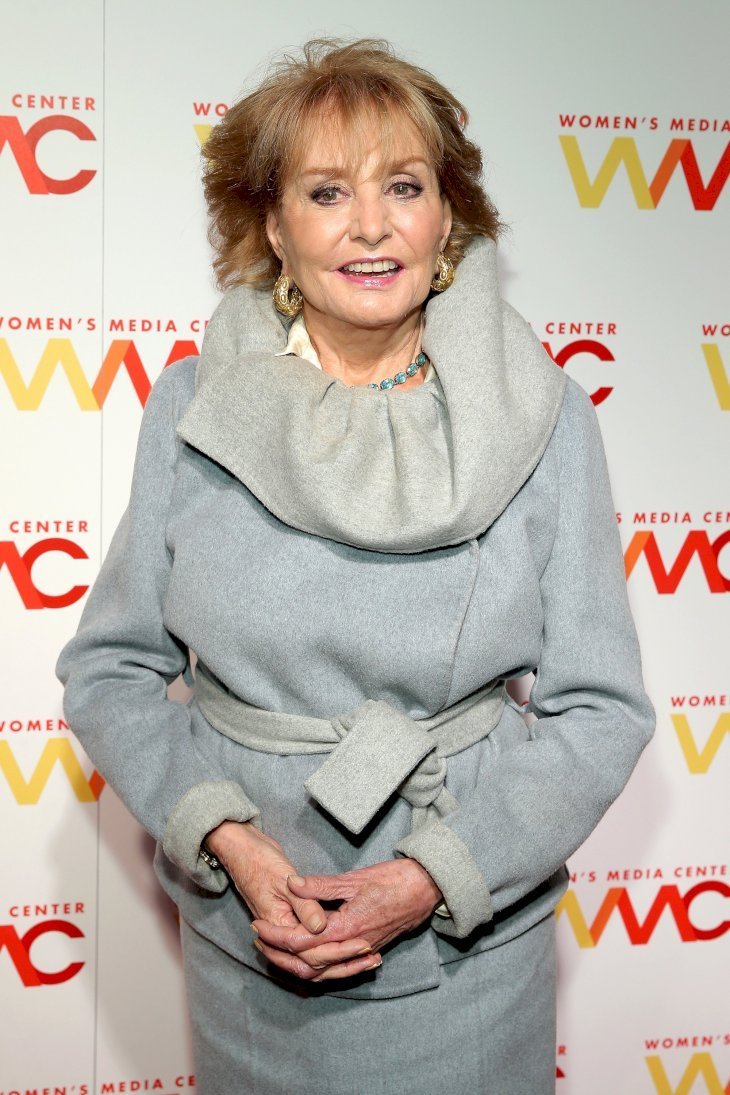 Content
| | |
| --- | --- |
| Full Name: | Barbara Jill Walters |
| Date of Birth: | September 25, 1929 |
| Place Of Birth: | Boston, Massachusetts, U.S |
| Zodiac Sign: | Libra |
| Age: | 89 Years Old |
| Height: | 1.65m |
| Professions: | broadcast journalist, author, and television personality |
| Famous As: | Hosting a variety of TV programs |
| Net Worth: | $170 Million |
| Spouse/Ex: | Robert Henry Katz (1955 to 1957), Lee Guber (1963 to 1976), Merv Adelson (1981 to 1984/1986 to 1992) |
| Social Media:  | Facebook, Twitter, Wikipedia, IMDb |
Who is Barbara Walters?
Barbara Jill Walters was born on September 25, 1929. She is a broadcast journalist, author, and television host. Walters is best known for hosting many TV shows, including "Today," "The View," "20/20," and the ABC Evening News.
Early life:
Walters was born in 1929 in Boston. Her parents are Dena (née Seletsky) and Louis Walters. They were both Jewish and descended from Russian refugees. 
Walter's father was a booking agent who made and lost money through the course of his career. When he was doing well, he used to take Walters with him to rehearsals of the nightclub shows he directed and produced. 
During her early adulthood, Walters' father ran into some trouble with the government and as a result, lost his nightclubs and the penthouse in Central Park West.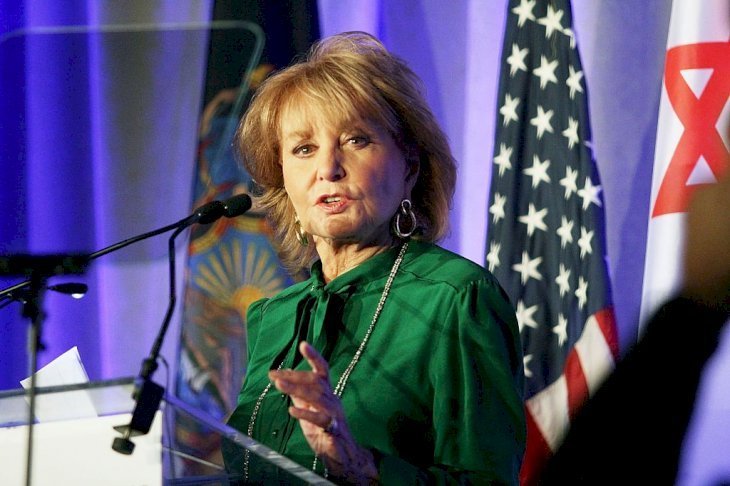 Walters went to a public school in Brooklyn, Massachusetts called Lawrence School. She attended the school until halfway through fifth grade in 1939 before the family moved to Miami Beach. There she enrolled at another public school before they moved to New York City. In New York, she completed 8th grade at the Ethical Culture Fieldston School.
Walters and her family then moved back to Miami Beach for a short time before returning to New York City. She graduated High School from Birch Wathen School in 1947. 
She went on to achieve a BA in English in 1951 at Sarah Lawrence College. After graduating, she worked at a small advertising agency for about a year before she moved on to the NBC network affiliate in New York City. There she worked in publicity and wrote press releases for WNBT-TV (now WNBC).
She went on to become the producer of "Ask the Camera," a 15-minute children's program, in 1953. She also produced for Igor Cassini/Cholly Knickerbocker. However, she left the network after her boss insisted she should date him and got into a fist-fight with a man she preferred to date. She went on to produce another show, but it was canceled shortly after, and Walters eventually became a writer on "The Morning Show" at CBS in 1955.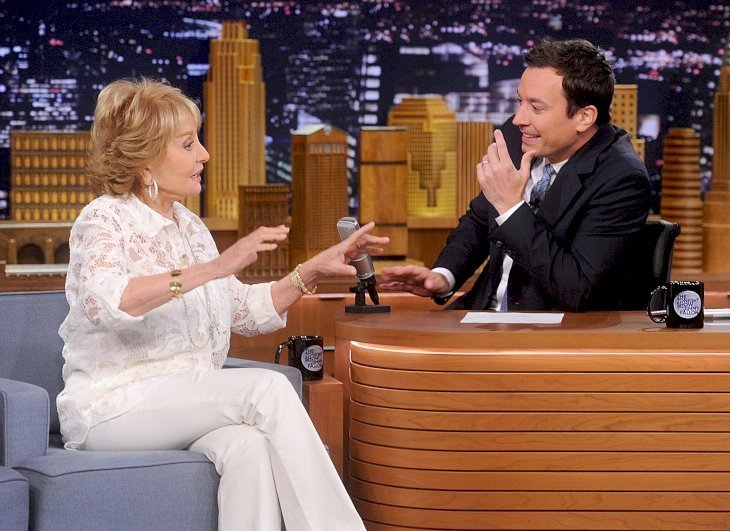 Career:
In 1961, after working as a publicist and writer, Walters started working for NBC's "The Today Show" as a writer and researcher. She was then promoted and became the "Today Girl" who was a regular on the show and was also in charge of lighter assignments and the weather report. In one year, Walters proved her talents by becoming a fully fledged reporter. She developed, wrote, and edited all of her stories and interviews by herself. 
Though Walters had a great relationship with host Hugh Downs, when Frank McGee became the host he refused to do joint interviews with Walters unless he was asking the first three questions. This ensured that she could not be named as co-host. She was only named as co-host after he died in 1974. She became NBC's first female co-host.
Walters went on to work on the ABC Evening News with co-anchor Harry Reasoner from 1976 - 1978. However, Reasoner's lack of enthusiasm to share the spotlight caused unnecessary tension between the two.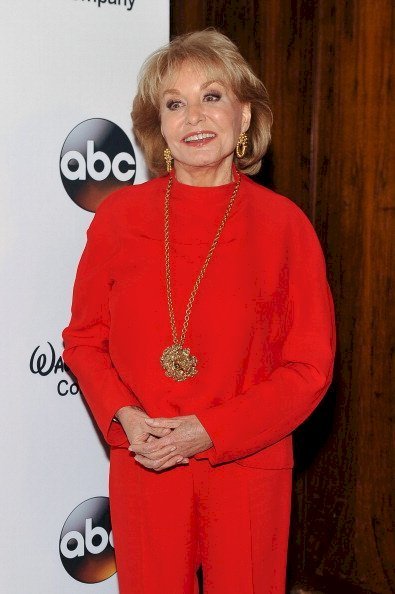 In 1979, Walters became well known for the ABC newsmagazine show, "20/20." There she teamed up with Hugh Downs again. While at ABC, Walters appeared on many news specials. She also became the moderator for the third and final debate between candidates Jimmy Carter and Gerald Ford in a presidential debate in 1984.
Walters conducted many high profile interviews, including President Gerald Ford and Betty Ford in 1976, and even a joint interview with Egypt's President Anwar Al Sadat, and Israeli Prime Minister Menachem Begin. She became known for interviewing world leaders, including the Shah of Iran, Mohammad Reza Pahlavi, and his wife, Empress Farah Pahlavi; Russia's Boris Yeltsin and Vladimir Putin; and China's Jiang Zemin, to name a few. 
Other interviews with influential people include pop icon Michael Jackson, actress Katharine Hepburn, Vogue editor Anna Wintour, and in 1980 Sir Laurence Olivier. Walters considered Robert Smithdas, a deaf-blind man who spent his life improving the lives of others who are deaf-blind, as her most inspirational interview.
How did this historic photo happen?? Watch @TheView tomorrow to find out! pic.twitter.com/33uergy5a4

— Deborah Roberts (@DebRobertsABC) May 16, 2014
Then in 1997, Walters became a co-host on the talk show, "The View." She was also the co-creator and co-executive producer with Bill Geddie. The show premiered on August 11, 1997. Her role on "The View" won he two Daytime Emmy Awards for Best Talk Show in 2003 and Best Talk Show Host in 2009. She left the show in May 2014 and officially retired. 
However, she came out of retirement on June 10, 2014, to do an exclusive "20/20" interview with Peter Rodger, the father of Elliot Rodger who had committed the 2014 Isla Vista killings. Walters has since hosted a few more special "20/20" episodes, including features with Mary Kay Letourneau, and Donald and Melania Trump.
In 2015, she hosted "American Scandals" on Investigation Discovery, and also continued to host the "10 Most Fascinating People" series.
Her final interview was of Donald Trump in December 2015 for ABC News.  
Personal life: 
Walters has had three husbands and four marriages. She married Robert Henry Katz on June 20, 1955, at The Plaza Hotel in New York City, but they divorced less than a year later.
She then fell in love with Lee Guber and married him on December 8, 1963. The couple had a daughter, Jacqueline Dena Gruber together. However, they divorced in 1976. 
Then in 1981, Walters and Merv Adelson married. Unfortunately, the marriage broke down, and by 1984, they divorced. They remarried in 1986 but once again divorced in 1992.
Over the years and between her marriages she's also been romantically linked to many people including Alan Greenspan, John Warne, Edward Brooke, and Robert Neil Butler.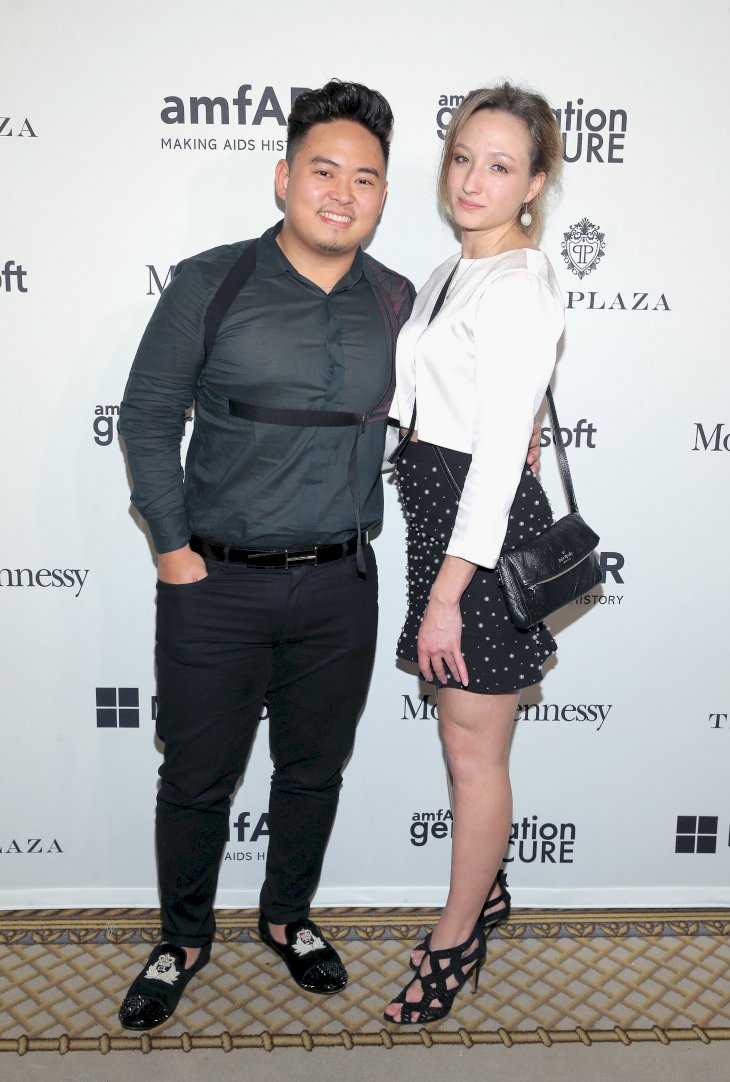 Movies/Series:
Executive producer:
Actor:
Writer:
#OTD in #womenshistory, Oct 4, 1976, Barbara Walters became the first woman co-anchor of an evening news program. Walters went on to work as a co-anchor and producer for 20/20, a special interviewer for ABC News, and the creator of the talk show The View.https://t.co/ML0HEv9jB7 pic.twitter.com/0fhEgxMgt9

— National Women's History Alliance (@officialNWHA) October 4, 2018
"Show me someone who never gossips, and I will show you someone who is not interested in people." ~ Barbara Walters
Trivia:
Her daughter was named after Barbara's sister, who was born mildly mentally handicapped and died a few years ago from ovarian cancer
Stated that her mentor is newsman Mike Wallace
She only wears one contact lens while working. With one lens she can read the teleprompter, but with two she would not be able to read her notes
Inducted into the Television Academy Arts and Sciences' Hall of Fame in 1990
Honored by the American Museum of the Moving Image in 1992
Lifetime Achievement Award from International Women's Media Foundation in 1991