Teen girl sentenced to 20 years for carjacking and her courtroom meltdown went viral
Circuit Judge Matthew Foxman sentenced Ky'Andrea Cook to 20 years in prison for carjacking and battery. Her mother's reaction when Foxman read the sentence went viral.
For the sentence, the judge pointed out that the crime had been intentional and orchestrated and, since Cook was the main part of that, he sentenced her to 20 years in state prison.
As soon as he said that, Cook's mother started crying and howling, and she sank to the floor. Her reaction was so loud that Foxman was forced to stop the court proceedings and restart them soon later.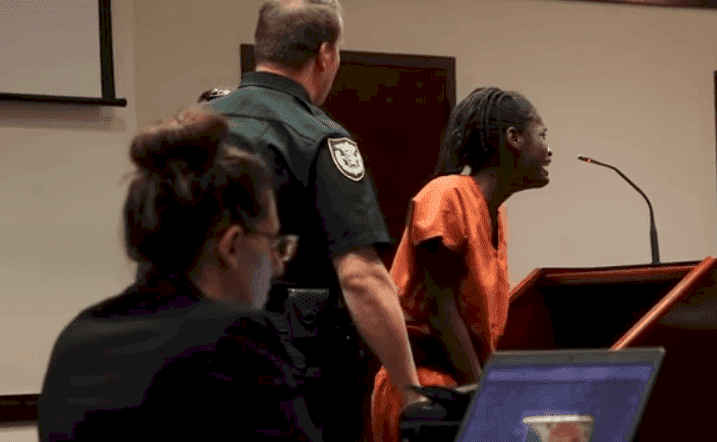 THE INCIDENT
According to News-Journal Online, Cook and her boyfriend, Kendrick Bass, used the dating app MeetMe to lure Perry Nida, a 27-year-old man to meet her in South Daytona, where she would allegedly buy cannabis and sleep with him.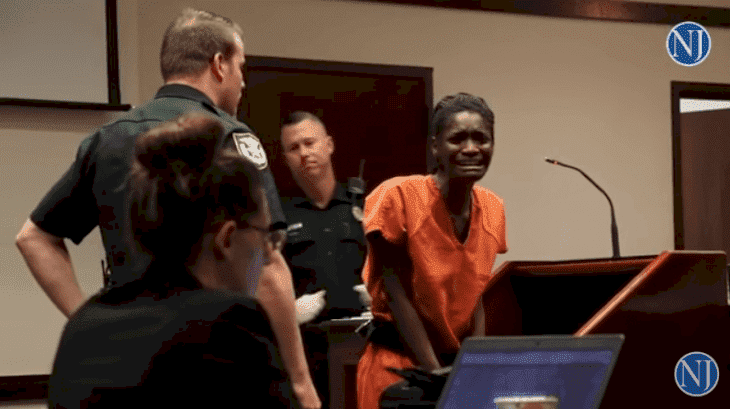 Nida took a 17-year-old teen named Immanuel Pursel with him. Cook got into Nida's truck and told him she had to get money. Once she got back to the car, Bass got into the backseat wearing a mask.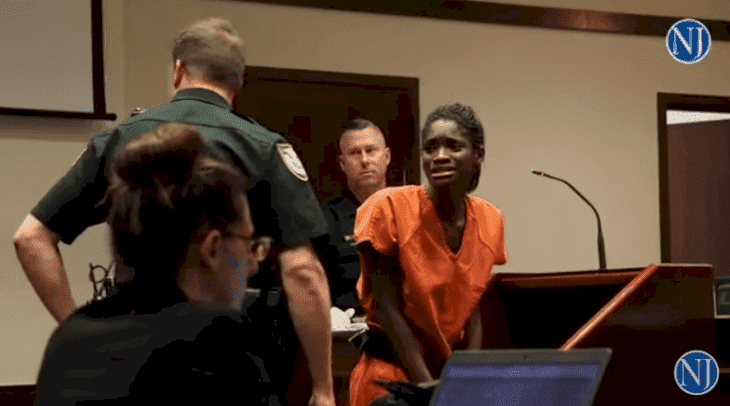 THE VICTIM SURVIVED
Even though Cook's boyfriend had a gun, Pursel pushed him out of the vehicle, so Bass pulled the trigger and hit the 17-year-old teen in the stomach once. Thankfully, he was transported to the hospital where doctors saved his life.
THE INITIAL SENTENCE WAS DROPPED
Almost two months after Foxman dictated the 20-year sentence, he allowed Cook to withdraw her no contest plea, striking down the initial sentence. He claimed that he did so due to a miscommunication problem with the woman's previous attorney.
THE FINAL SENTENCE
In April this year, Foxman gave a different sentence: 11 years in prison and 20 years of probation that started running with her prison term, which means that Cook has been serving probation while locked up.
ANOTHER VIRAL INCIDENT IN A COURTROOM
Cook is not the only woman whose court proceedings became viral as Diana Lovejoy was convicted of charges including conspiracy to commit murder and attempted murder after trying to kill her ex-husband, Greg Mulvihill, as she didn't want to share their child's custody.
Judge Sim von Kalinowski read the guilty verdict, but Lovejoy couldn't believe what was happening and, after a couple of seconds, she passed out and fell. When paramedics helped Lovejoy, the court proceedings resumed. She is expected to be in prison for at least 25 years.