Hilarious moment police chase drunk man who fell asleep on a moving donkey
Two officers struggled to catch up with a donkey and his burly passenger, while the people who were present watched the funny moment.
In a busy seafront boulevard in Russia, a man in a drunken state was caught in a hilarious video while he was unconscious on the back of a moving donkey.
Two police officers, noticing what was happening, began to chase the donkey around trying to make sure that the man did not fall off to the ground while fighting to contain the laughter.
In the video it can be seen that the unidentified man was half-naked, wearing only a swimsuit and a white cap, completely oblivious to what was happening while he slept peacefully.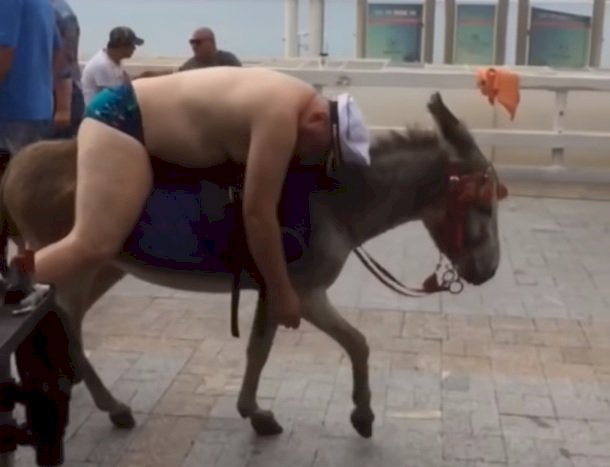 The people who were present observed the funny moment, not knowing where the individual was going or how he came to rest on the back of the donkey in that state.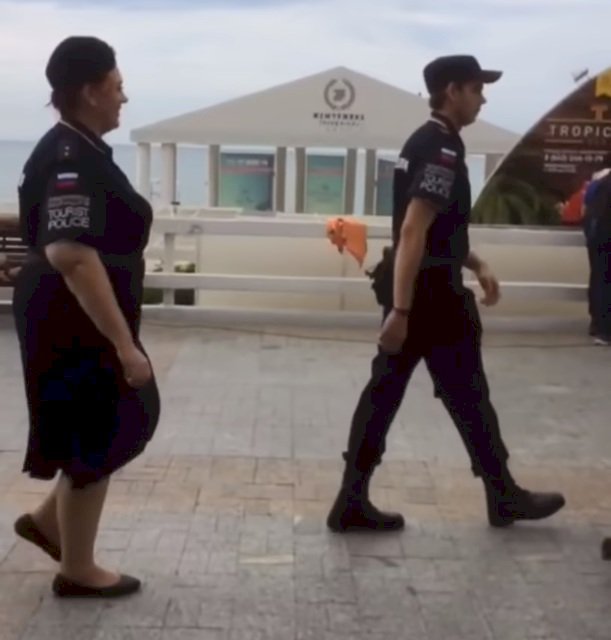 One of the officers was struggling to catch up with the animal and its burly passenger, while his companion, who was running after him, stopped to turn around and quickly burst into a fit of laughter.
The strange video went viral and has already been shared on different social media, including Facebook and YouTube, attracting the curiosity of the users.
Donkeys are really intelligent and sensitive animals, but they are not usually treated the best way. Fortunately, things are changing a little for these incredible animals.
It turns out that in Santorini, Greece, there is a new law that restricts people who weigh more than 200lb from riding on donkeys. It may seem odd but donkey riding is an iconic and very popular activity on the holiday island.
Greece BANS fat tourists from riding donkeys after animals are 'crippled by obese holidaymakers' https://t.co/xHGJKj8vlX pic.twitter.com/7FUFUHX37O

— Greek News Online (@GRK_News_Online) October 10, 2018
The story of this donkey reminds us of a video that went viral on 2015 of a funny little donkey that was hilariously relaxing in a hammock and that's something one doesn't get to see every day.
In the video, the baby donkey can be seen during one of its relaxation sessions with a smug smile on its face, as it cuddles up in the hammock and enjoys the experience of being taken care of by its owners.