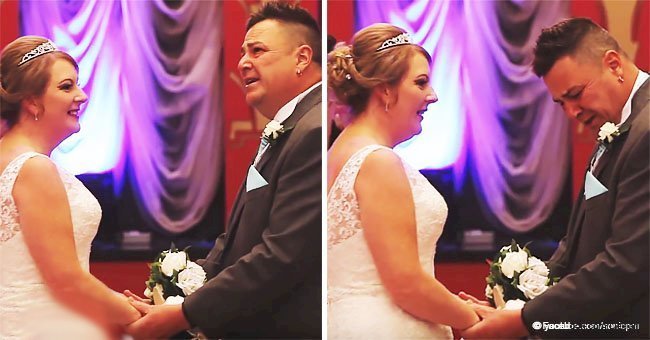 Groom baffles everyone when he looks at his bride and says 'no' at the altar
The worst nightmare for any bride is to imagine herself on the altar next to her future husband and that he refuses to take her as his wife.
And that's what happened at this wedding between Paul and Wendy. The moment the officiant asked him if he took Wendy as his wife, he refused and then broke into tears. However, the reason for his reaction was not because he did not love her.
Actually, the opposite happened; Paul responded that he could not fulfill the promise to take Wendy as his wife, but he said this because he does not consider her as only his wife. For Paul, Wendy is his entire world.
The idea of Paul with that disconcerting denial was to reveal to Wendy, and to all those attending the event, the feelings he feels for her. But nerves betrayed him and could hardly articulate a word due to the crying.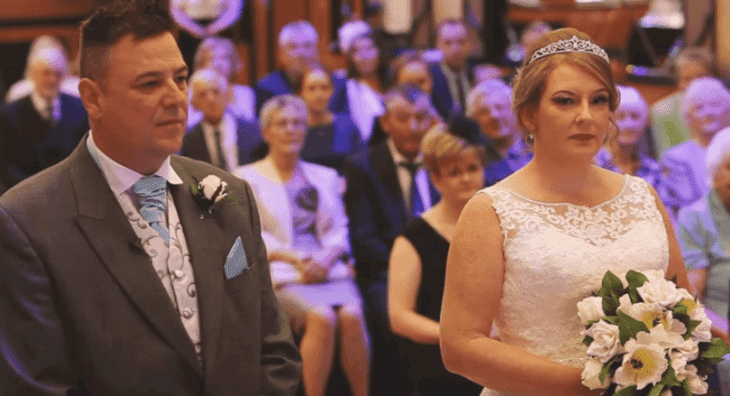 Source: Youtube/ sonicpm
Fortunately, everyone understood the message that Paul wanted to give to Wendy and they were moved to tears by how beautiful the gesture of the groom was.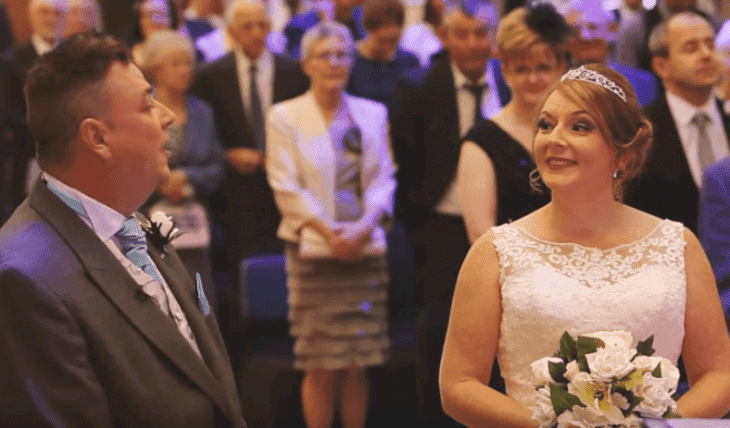 Source: Youtube/ sonicpm
The bride tried to support him and give him encouragement so that he could recompose himself, but Paul was too overwhelmed. However, the emotional moment quickly calms down when it is time to place the rings.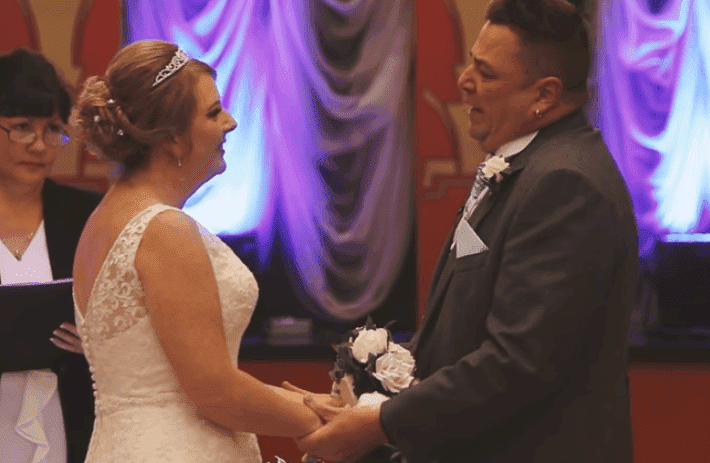 Source: Youtube/ sonicpm
Paul asks his best man to give him the rings but the man reacts with surprise and tells him that he does not have them. The boyfriend looks worried for a few seconds, but then everyone realizes that it was a part of a plan.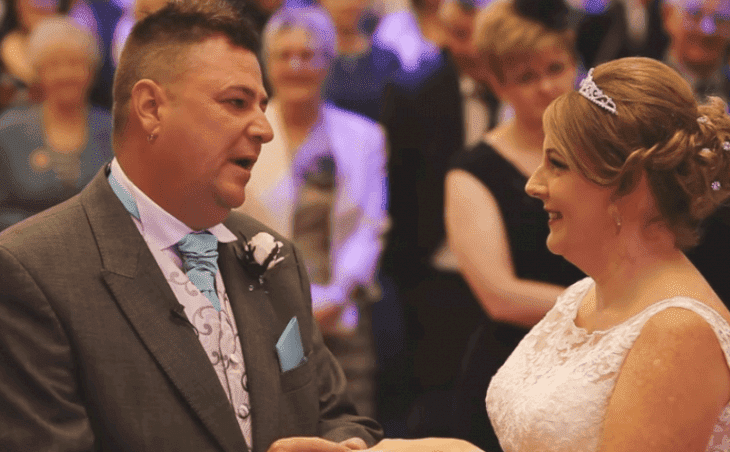 Source: Youtube/ sonicpm
The boyfriend and the best man scared the bride a little and then surprised her by bringing her dog as the one carrying the rings. And of course, the reactions of tenderness from the public were instantaneous. Upon entering the red carpet hall, the adorable Border collie steals the show.
Definitely, this is one of the most beautiful couples we have seen. Let's hope they stay together for life. This particular wedding reminds us of a story about a boyfriend who stopped the ceremony on his wedding day to announce that he loved another woman while pointing at someone on the audience.
The guests were shocked at first, a reaction that can be expected when a groom confesses his love for someone who is not the bride, but their shock soon turned to happiness when all of them realized the Jefferson was talking about his stepdaughter.
Please fill in your e-mail so we can share with you our top stories!