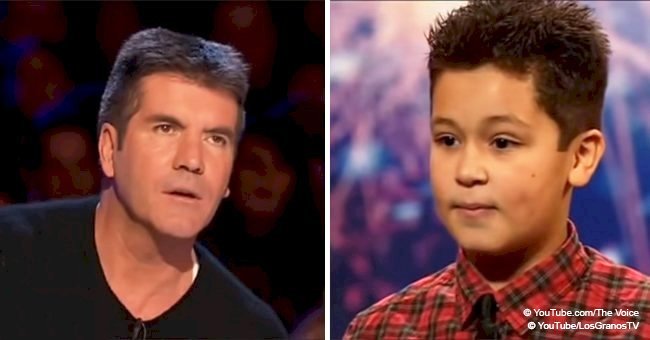 Simon criticizes 12-year-old on stage until boy 'humiliates' judge with his next song
The young boy was rudely asked by "Britain's Got Talent" judge Simon Cowell to change his song choice during his audition. After singing another song, Cowell flashed a proud smile.
In 2012, Shaheen Jafargholi, then-12 years old, auditioned for "Britain's Got Talent." He had high hopes coming in into the show, but he almost didn't get a chance to make it until the finals because of his choice of song.
During the second episode of the third season, Jafargholi appeared on the show to audition with his mother tagging along for moral support.
The young boy was very nervous, but he was determined to make his dream come true and finally show the world what he is capable of.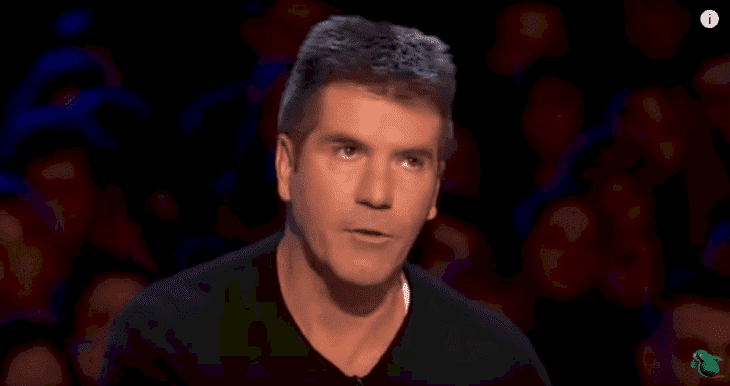 Source: YouTube/LosGranosTV
Follow us on Twitter at
AmoMama USA
for more details and updates.
During the pre-interview, Jafargholi said that he was going to perform with the song "Valerie" by the late Amy Winehouse.
He said he had been singing it for such a long time in front of his friends and family on special occasions.
Even though he was nervous, Jafargholi seemed confident that he was going to do well during his audition.
When it was time to step on center stage, Jafargholi coyly smiled as the judges asked him a few questions before he started singing.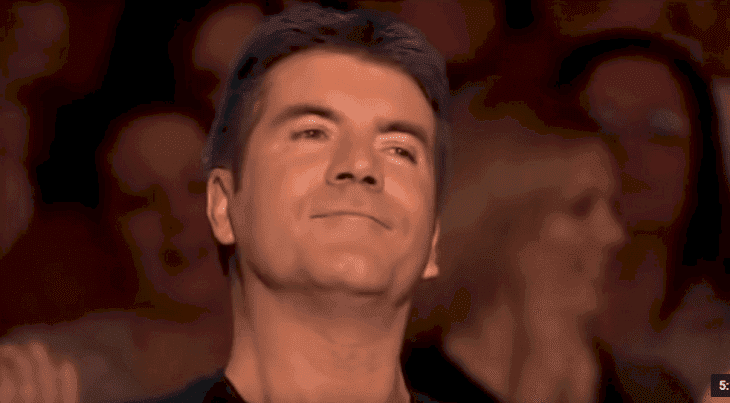 Source: YouTube/LosGranosTV
The music went on and sang a few lines after, Cowell raised his hand signaling to stop the music and rudely interrupted the young kid's performance.
Cowell's fellow judges appeared dismayed, the audience fell silent, Jafargholi's looked embarrassed, and his mom covered her face with her hand.
Cowell then told Jafargholi that the song was not right for him and his voice and asked the boy if he ever practiced anything else. Jafargholi picked Michael Jackson's "Who's Lovin' You."
The moment Jafargholi sang the song's first few lines with such vocal power, everyone inside the theater gasped. The judges were amazed, and the audience was cheering for Jafargholi.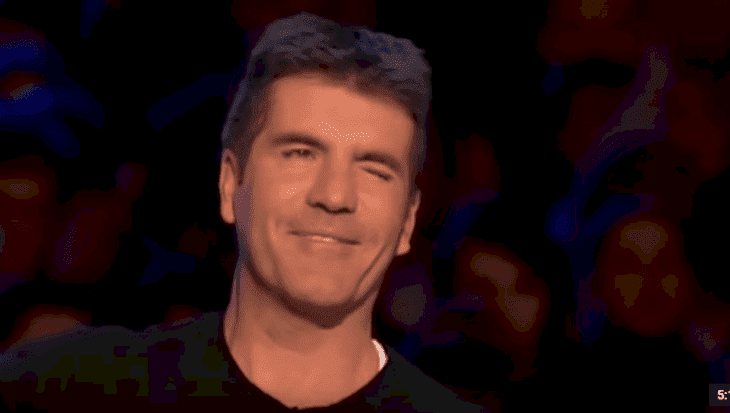 Source: YouTube/LosGranosTV
As for Cowell, he was happy to have brought out the boy's real talent. He was smiling from ear to ear the entire time.
The show hosts were also happy for the 12-year-old as they both hugged Jafargholi's mother backstage. They, too, were impressed.
When Jafargholi's performance ended, he received a standing ovation from the crowd, including the three judges.
As each judge commented on his singing, Cowell pointed out the importance of choosing a song and noted that one song just changed Jafargholi's life.
He also added that the audition might have been the start of something very special for the boy.
Judge Amanda also chimed in and said Jafargholi was the third contestant on the show to have given her goosebumps.
In the end, all three judges unanimously voted for Jafargholi to move forward in the competition.
Jafargholi made it to the finals, and while the judges adored him, he, unfortunately, didn't receive enough votes to make it until the end.
Source: Wikimedia Commons
Outside "Britain's Got Talent," Jafargholi continued to bloom as a performer.
He presented at an hour-long show on Bay Radio with show host Andy Griffith, and he also sang "I'll Be There For You" during a tribute show at the MOBO Awards for the late Michael Jackson.
In 2013, Jafargholi released his first album, and since then, now 21-year-old Jafargholi tried his luck in acting.
He has appeared in 157 episodes on "EastEnders," and he also became part of the "Casualty" cast in August, portraying the role of Nurse Marty.
Please fill in your e-mail so we can share with you our top stories!