Princess Eugenie's royal wedding revealed this matching detail to Meghan and Kate's
Princess Eugenie and Jack Brooksbank's wedding on Friday had something similar with other Royal weddings. It happened to be more than just the venue, which was St George's Chapel in Windsor.
Eugenie's wedding included the same cake stand that Duchess Meghan and Prince Harry used in May. The same stand was also utilized by Prince William and Duchess Kate when they got married too.
Princess Eugenie, 28, and Jack Brooksbank, 32, had their cake placed on a gold ornate cake stand. Their red velvet and chocolate cake was created by Sophie Cabot.
Cabot and her team used 400 eggs, around 53 packets of unsalted butter, 33 lbs. of organic self-rising flour, and 44 lbs. of sugar to make the lovely creation. The London baker started working on the creation as early as July.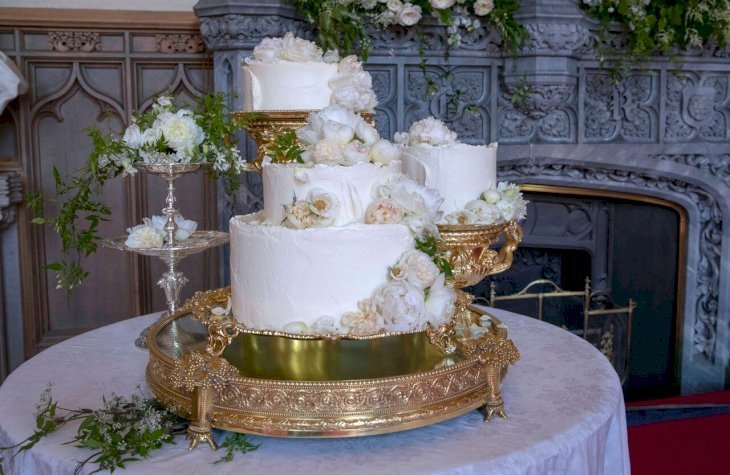 For more on this story go to our Twitter account @amomama_usa. That's when she began making the detailed sugar flowers and foliage.
The Couple asked London-based cake designer Sophie Cabot to make their wedding cake. #RoyalWedding pic.twitter.com/RoEhoF9xtw

— The Royal Family (@RoyalFamily) October 12, 2018
However, their wedding had one detail that was the same for Prince Harry and Duchess Meghan's wedding. The couple who wed in May also used the same cake stand.
Royal Wedding Recap: Get a taste of Princess Eugenie's red velvet and chocolate wedding cake, inspired by autumn colors. https://t.co/1CvGRqpBHL pic.twitter.com/6vszzcAWtm

— ForbesLife (@ForbesLife) October 16, 2018
They used it to display their lemon and elderflower cake. Prince William and Duchess Kate also used the stand for their 2011 wedding.
At the time, the pair had served a traditional fruit cake created by Fiona Cairns at their daytime reception. William honored his childhood with their second cake, a chocolate cake made by Barry Colenso.
Congratulations! What a wonderful cake

— Stephanie Stewart (@LifeAsAStewart) October 12, 2018
Eugenie and Brooksbank's cake was served to their closest friends and family at their evening reception at Royal Lodge Windsor. Her mother, Sarah Ferguson's hair stylist shared an image of the stunning creation.
Perfect cake for this time of year #Autumn #Royalfamilywedding

— petals (@MissSwann4) October 12, 2018
The photo showed the cake cut into tiny square pieces for everyone to have a taste. Cabot said she had felt "very honored" to be given the task.
Here are some images of other Royal cakes from the past ninety years. Eleven cakes have been pictured at different Royal weddings.