Blake Shelton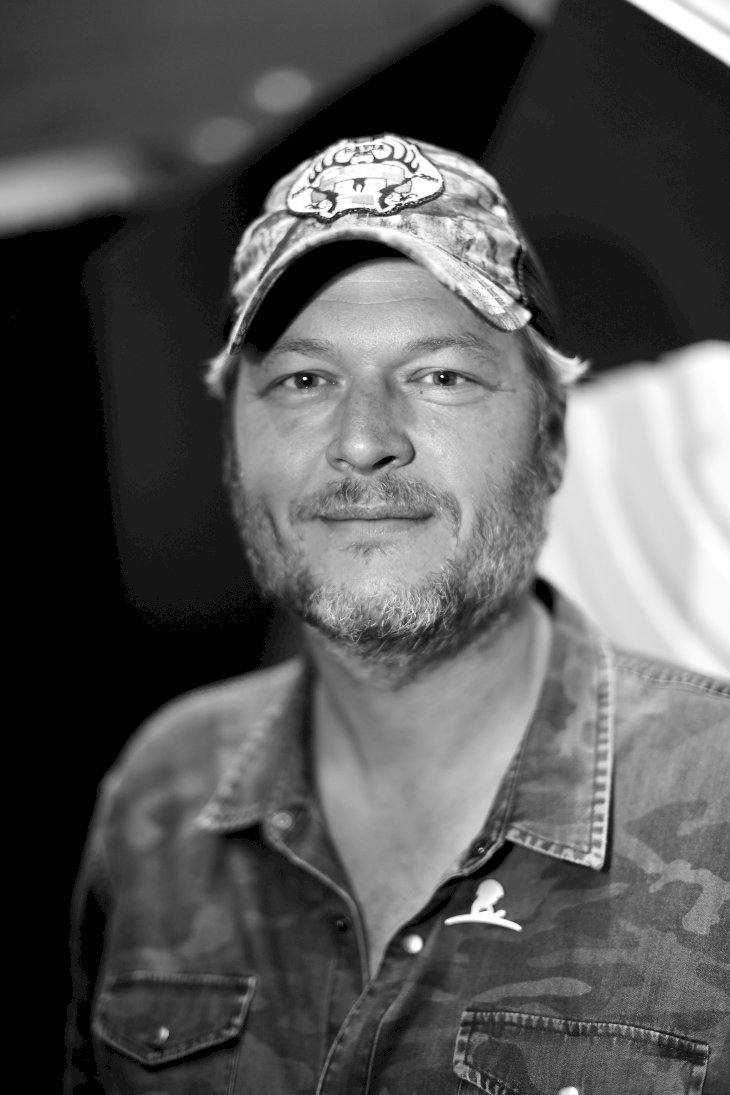 Content
| | |
| --- | --- |
| Full Name: | Blake Tollison Shelton |
| Date of Birth | June 18, 1976 |
| Place Of Birth: | Ada, Oklahoma, US |
| Zodiac Sign: | Gemini |
| Age: | 42 years old |
| Height: | 1.96 m |
| Professions: | Singer, songwriter, and television personality |
| Famous As: | Country musician and coach on The Voice |
| Net Worth: | $60 million |
| Spouse/Ex: | Miranda Lambert (m. 2011–2015), Kaynette Williams (m. 2003–2006) |
| Social Media:  | Facebook, Twitter, Instagram, Wikipedia, IMDb, Official Website, Youtube |
Who is Blake Shelton?
Blake Tollison Shelton is an American country singer and television personality. He is currently a coach on the hit TV show, 'The Voice.' He was also a judge on 'Nashville Star,' and 'Clash of the Choirs.' Shelton was married to singer Miranda Lambert between 2011 and 2015.
Early life:
Shelton was born in Ada, Oklahoma on June 18, 1976, to Dorothy and Richard Shelton. He had one brother, but he was killed in a car accident on November 13, 1990, at the age of 24. 
Shelton began singing very young and learned to play the guitar by the age of 12 from his uncle. He wrote his first song at the age of 15.
When he was 16 years old, he won a Denbo Diamond Award. Shelton graduated from high school at seventeen and then moved to Nashville, Tennessee. He decided to follow his dreams and pursue a singing career. He started working for a music publishing company in Nashville. By 1997, with the help of Bobby Braddock, Shelton signed a production contract with Sony Music.
Career:
In 2001, Shelton signed to Giant Records. He released his debut single 'Austin,' which was a hit. Unfortunately, shortly after the release, Giant Records closed down.
Shelton transferred to Warner Bros. Records. With the help of Bobby Braddock, once again, Shelton released a self-titled debut album. The album was certified platinum by the Recording Industry Association of America (RIAA) after it sold one million copies.
Shelton then released his second album, 'The Dreamer,' on February 4, 2003, and earned gold certification. He also sang guest vocals on Tracy Byrd's mid-2003 single 'The Truth About Men.' In 2004, the third studio album called 'Blake Shelton's Barn & Grill' was released. Once again, the album was certified platinum. The release had a video collection to compliment it, called 'Blake Shelton's Barn & Grill: A Video Collection.'
In December 2005, the movie 'The Christmas Blessing' showcased a few of Shelton's songs. Shelton even made an appearance in the film as himself at a benefit concert, singing 'Nobody but Me.'
Early 2007 saw the release of Shelton's fourth album, 'Pure BS.' Then towards the end of 2007, Shelton became a TV personality by becoming the first judge on the talent competition 'Nashville Star.' He also appeared on 'Clash of the Choirs.'
The album, 'Pure BS' was re-released with three bonus tracks in 2008. Shelton's fifth studio album, 'Startin' Fires,' was mostly produced by Scott Hendricks. Shelton released an Extended Play, 'Hillbilly Bone,' on March 2, 2010, with Reprise Records Nashville.
He followed the release with a greatest hits album called 'Loaded: The Best of Blake Shelton' in November 2010.
Shelton got an invitation to join the Grand Ole Opry on September 28, 2010, during the Country Comes Home concert. In October 2011, Shelton recorded the title track for the remake of Footloose.  
He also appeared on the 44th Annual Country Music Awards in November 2010 and performed 'All About Tonight.'  At the awards show, he also won Male Vocalist of the Year. In the same year, Shelton became a judge on 'The Voice.'
On July 12, 2011, Shelton released the album 'Red River Blue'. As a coach on 'The Voice,' Shelton has done well. In season 1, his finalist Dia Frampton came in second. In season two, Shelton's finalist Jermaine Paul won the competition. Then in season three, his team member, Cassadee Pope, won, and the runner-up was Terry McDermott, who was also on Shelton's team.
In 2013 Shelton premiered a new single, entitled 'Sure Be Cool If You Did.' 
'Based on a True Story...' was released on March 26, 2013. The album's hit singles helped Shelton break the record set by Brad Paisley in 2009, who had ten consecutive No. 1 hit singles, and Shelton achieved 11. 
In season four of 'The Voice', he became the winning coach when his contestant, for the third consecutive time, won the competition. The Swon Brothers, also on Shelton's team, was placed in third place.
In September 2014, Shelton released his ninth studio album, 'Bringing Back the Sunshine.' Four of the singles topped the AirPlay charts. On November 13, 2014, Shelton was honored with a place in the Oklahoma Hall of Fame for his achievements in the music industry and the generous work he has done for his home state.
May 2016 marked the release of Shelton's tenth studio album, 'If I'm Honest.' Shelton also hosted Nickelodeon's 2016 Kids' Choice Awards. In June 2016, his streak of 17 consecutive number-one singles was ended when his song, 'She's Got a Way with Words,' peaked at number 7 on the Country Airplay chart. 
In June 2016, Shelton celebrated the opening of an exhibit in his honor at the Country Music Hall of Fame and Museum. Called 'Blake Shelton: Based on a True Story,' the exhibition tells the story of his life and achievements.
In March 2017,  Madame Tussauds Nashville revealed a Blake Shelton wax figure.
On September 11, 2017,  'I'll Name the Dogs'  was released. It was the lead-off single from Shelton's eleventh studio album, called 'Texoma Shore.' The album was released on November 3, 2017.
Besides singing and TV appearances, Shelton also owns a franchise of restaurants and entertainment complexes called Ole Red. He opened the first one in September 2017 in his hometown of Tishomingo, Oklahoma. 
Personal life: 
In 2003, Blake Shelton married Kaynette Gern, but they divorced by 2006.
A year before his divorce, Shelton met Miranda Lambert. They dated for four years and on May 9, 2010, Shelton proposed to Miranda her. He had first asked for her father's blessing. They were married on May 14, 2011, in Boerne, Texas.
Unfortunately, in July 2015 Shelton and Lambert decided to end their marriage and were divorced. 
In November 2015, Shelton and Gwen Stefani were rumored to be romantically linked, and the pair has been dating since.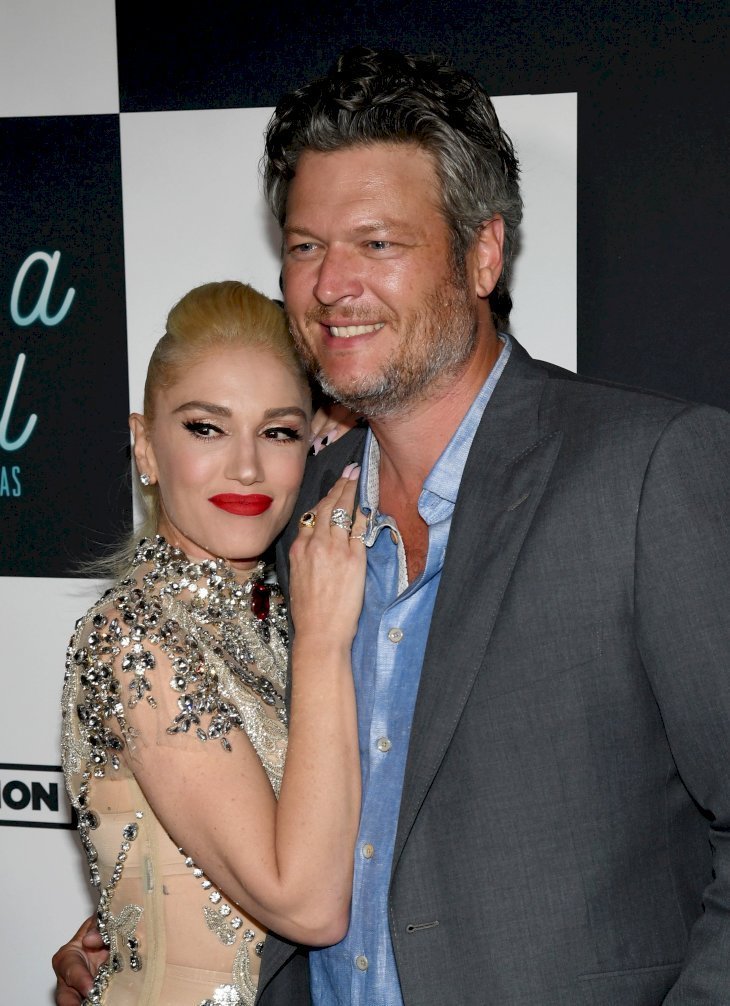 Albums:
"I want to stand for something, and it's probably going to be something that some people stand against."
Trivia:
Has said that his biggest musical inspiration was Garth Brooks
The music video for his song "Some Beach" featured Nascar driver Elliott Sadler
First performed at age eight at a beauty pageant
Ex-son-in-law of Rick Lambert and Bev Lambert
His father, Dick Shelton, passed away on January 17, 2012, in Oklahoma
His manager is Brandon Blackstock