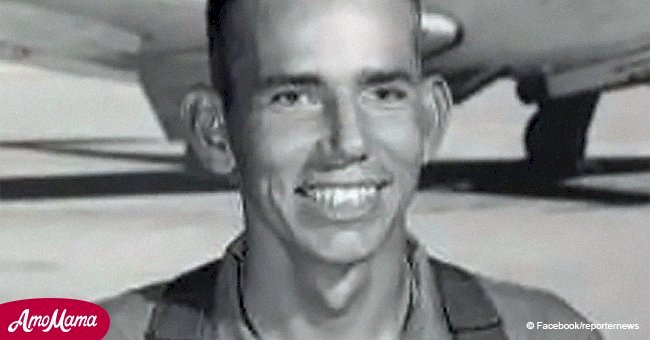 50 years after an American soldier disappeared in Vietnam, his remains are finally coming home
Navy Reserve Commander Charles B Goodwin gave a final transmission before he disappeared. His family finally gained closure at his burial last week.
According to the Navy Times, Goodwin set out on September 8, 1965, to take photographs over Vietnam. The 25-year-old had grown up with a love for airplanes.
The navy pilot left in an RF-8A off the USS Coral Sea. Minutes after departure, he sent out a transmission saying he was in thunderstorms.
Follow us on Twitter for more @amomama_usa.
It was the last anyone heard from the soldier hailing from Haskell, Texas. Searches were done but they found nothing.
In 2016, a Vietnamese refugee offered remains. The DPAA laboratory in Hawaii tested them. They were determined to be Goodwin's.
On May 18, 2017, the Defense POW/ MIA Accounting Agency officially announced the identification of Goodwin.
The Patriot Guard Riders and members of the West Texas PGR honored Goodwin on October 12, 2018. They held the burial at the Texas State Veterans Cemetery at Abilene.
The Navy carried out a 21-gun salute, a two-plane flyover, and the bugle call of "Taps."
They presented the U.S flag draped over Goodwin's casket to the family. Then all congregated at the cemetery under grey clouds.
The West Texas guard rode from DFW Airport to Weatherford. After the funeral at the Abilene home, guard member Stan Owens said: "We got him home."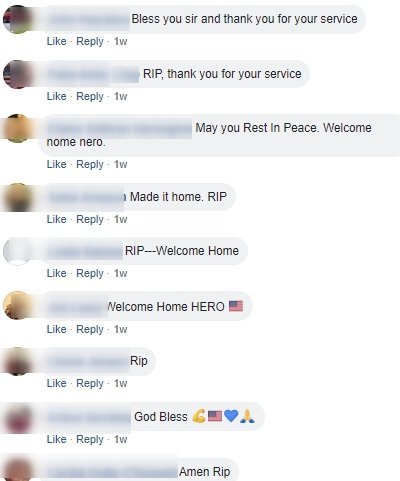 Source: Facebook/ Stars and Stripes
Goodwin's story touched Owens because he also did tours in Vietnam in 1969 and 1970. He served in the U.S. Air Force for 20 years.
Goodwin graduated from Pensacola's Naval Air Station preflight school in 1961.
His return was not one any family would prefer, but it was welcomed after decades of emptiness.
The DPAA gives the figure of unaccounted servicemen and civilians as 1,594.
Meanwhile, soldiers are still sharing their heart-wrenching returns online.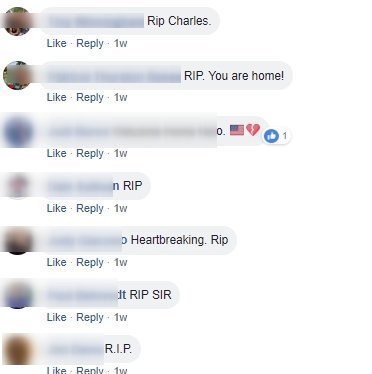 Source: Facebook/ Stars and Stripes
One such story came from Private First Class Jamie Polston in 2014. He served in Afghanistan for seven months before returning home.
The heartwarming clip featured Jamie surprising his wife Skyler in a South Carolina Walmart.
Source: WPDE ABC15
Another soldier's remains were identified just earlier this year in June 2018. A 173rd Airborne Brigade paratrooper died in his barracks on Caserma Ederle on June 1.
Army officials declared Staff Sergeant Krasean Clayborn, 36, as the victim. No foul play was suspected in his death.
Clayborn joined the army in 2003 and worked as a career counselor. He received an Army Commendation Medal and an Army Achievement medal after joining the brigade in 2016.
Please fill in your e-mail so we can share with you our top stories!