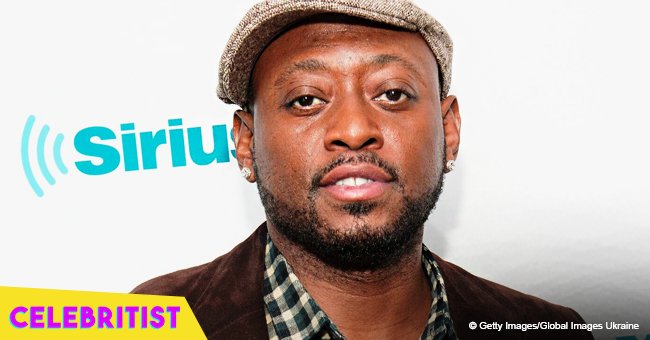 Omar Epps' beautiful daughter stuns in glittery dress after being named homecoming queen
Omar Epps' daughter is now a beautiful young lady, and her beautiful face and personality have recently earned her the title of "homecoming queen" in her school this year.
The "Shooter" actor's daughter is 14-years-old but she is already an absolute head-turner. She has not only won homecoming queen but has made her mom and dad reminisce about just how beautifully she's grown.
Omar's wife Keisha made sure to recognize their daughter K'Mari not just for the award she was given, but for how beautiful she is inside and out.
"Congratulations to our Homecoming Queen in her first year of high school. You are far more beautiful than the eyes can see. Stay shining my LOVE. #HomecomingQueen"
In the photo, their daughter K'Mari smiled while looking at a mirror, dressed in a glittery spaghetti strap dress which featured a deep-v neckline and a thigh-high slit. While she seemed to be wearing makeup, her natural beauty glowed effortlessly through it all, which makes perfect sense as to how she won her title - she is an effortless beauty, a photo of elegance and class, at her young age of 14.
This is not the first time Keisha expressed her adoration for her daughter to the public, as she previously described her as a sweet spirit with a kind, gentle, and loving heart during the young lady's 14th birthday back in June.
The fact that K'Mari has been able to grow up to be such a beautiful woman inside and out can be attributed to the way the Epps couple brought her up, as Omar and Keisha agreed that they both take on the roles as both disciplinarians, but friends and confidants to their children as well.
Congratulations to the Epps family!
Please fill in your e-mail so we can share with you our top stories!