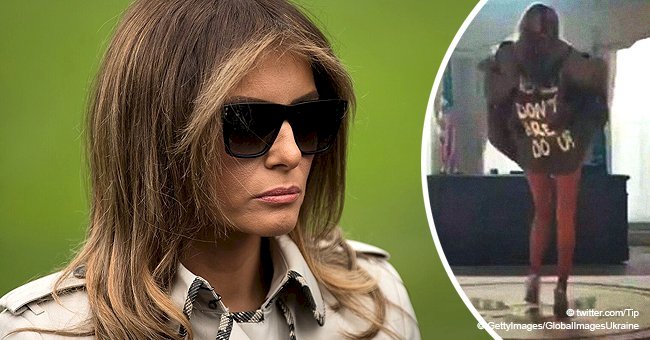 Racy video showing Melania's lookalike stripping in the Oval Office is called 'disgusting'

The First Lady's spokeswoman Stephanie Grisham labeled the promotional clip by rapper T.I. as "disgusting" and called for a boycott of the artist for his depiction of Melania Trump.
Grisham took to her Twitter account on October 13 to comment on the one-minute clip the 38-year-old rapper shared the day before to promote his most recent album "Dime Trap."
"How is this acceptable?" wondered Trump's Director of Communications, adding the hashtags #disgusting and #boycott. She also added what looks like a middle finger sign and mentioned the rapper, while sharing a link to the video.
The controversial teaser of an upcoming full music video show's President Donald Trump leaving to his summer home in a helicopter as T.I. awaits in the Oval Office.
Then, a Melania Trump lookalike walks in wearing the infamous "I don't care, do you?" and high heels and she starts to perform a striptease. Read more on our Twitter account @amomama_usa
"Dear 45, I ain't Kanye," T.I. captioned the video. "45" is a code name Donald Trump's detractors use to refer to him without saying his name, and it comes from him being the 45th US President.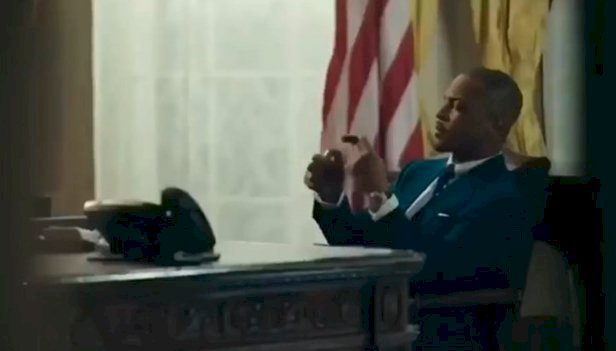 Source: Twitter/@Tip
The mention of fellow rapper Kanye West is a reference to the latter's recent visit to the White House to meet with the head of state, to whom West said he "loves " him.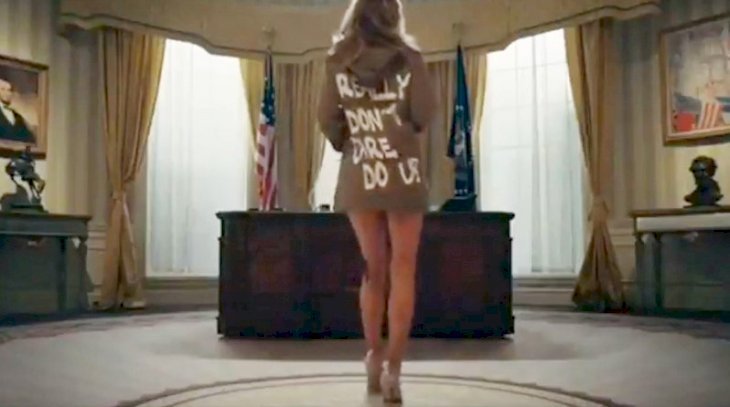 Source: Twitter/@Tip
T.I. previously criticized West for considering his attitude towards Donald Trump as desperate and "disgraceful" as he wrote on Instagram as a caption to a clip of the moment West and Trump meet at the Oval Office.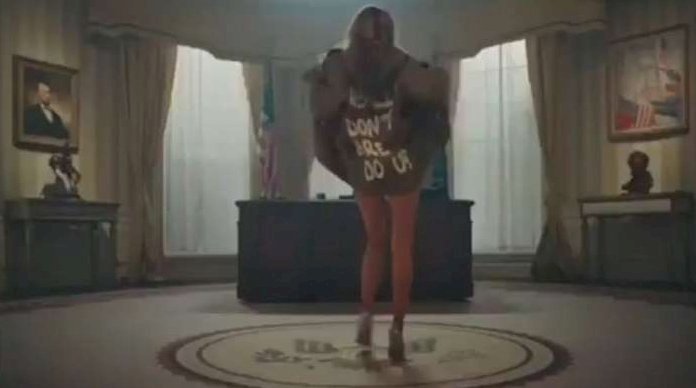 Source: Twitter/@Tip
West and Trump met for lunch in the private dining room of the Oval Office and they discussed several topics, mostly about Trump's politics, but the rapper wasn't shy to show his admiration for the President repeatedly.
"There was something about when I put this hat on it made me feel like Superman. That's my favorite superhero and you made a superman cape for me," West told Trump in reference to his signature "Make America Great Again" hat.
This is not the first time when West is ridiculed by other rappers over his open and strong support of President Trump.
Back in September, Donald Glover, known as Childish Gambino featured an animated version of West wearing the "MAGA" cap and crying in the arms of former First Lady Michelle Obama.
While her spokesperson defends the First Lady's reputation, Melania Trump is just minding her own business and fulfilling the duties of her position.
Melania is about to travel to Philadelphia to meet with families of children affected by exposure to opioids during gestation. This is part of her "Be Best" campaign tour, which focuses on important issues regarding American children.
Please fill in your e-mail so we can share with you our top stories!