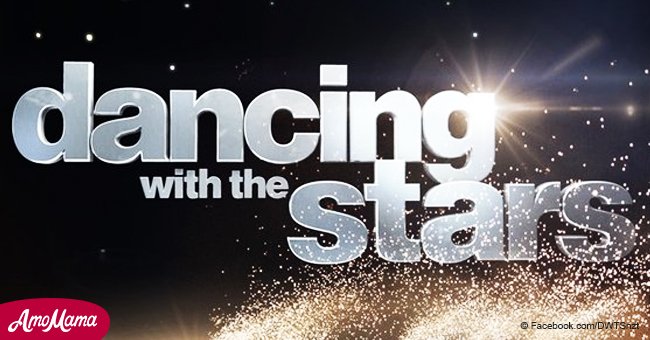 Top-of-the-line 'Dancing with the Stars' pair has to leave the show
One week after receiving the highest score of the season, the pair formed by singer-songwriter Tinashe and dance pro Brandon Armstrong were shockingly voted out by the audience.
The pair were joined by former contestant Amy Purdy for the Trios Night and on their final appearance, and Tinashe received one of the highest scores for the night from the judges, but the public's vote wasn't on her favor, as Gold Derby reported.
According to the site, Tinashe never scored lower than second place on the judges' leaderboard, which makes her elimination so shocking. Read more on our Twitter account @amomama_usa
The lack of a fan base to back the pair's scores from judges was the main factor that worked against them and cut their amazing run short when least expected.
Despite having released a few hit songs, Tinashe wasn't that well known before her participation in the dance competition, and this season was the first one on which Armstrong serves as pro dancer.
The previous week, Tinashe faced jeopardy, and she felt so stressed about it that she said to "never want to be in that position again." But despite a remarkable tango performance, her fears came true on the fourth week of the race.
"It's like mixed feelings, right, because we get our highest score so far," Tinashe told Armstrong during practice without knowing she was going to be in jeopardy once again, and this time she wasn't going to be so lucky.
At the end of the episode, co-hosts Tom Bergeron and Erin Andrews announced the two couples that were in jeopardy, the other pair being Evanna Lynch and Keo Motsepe.
"Evanna and Keo, Tinashe and Brandon, on this fourth week of competition, the couple leaving is: Tinashe and Brandon," Bergeron revealed finally, before acknowledging the words of Armstrong.
"Brandon, you actually said it in the package. Sometimes the best dancers go."
-Tom Bergeron, Dancing With The Stars, October 15, 2018.
As the series 27th season progresses, there is much excitement for the premiere of its spin-off "Dancing with the Stars: Juniors" where the contestants are celebrity children.
Because of the difficulty it involved working around the children's schedules, the spin-off won't be a live show but is going to be pre-taped. The hosting duties will be assumed by season 25 DWTS winner, 24-year-old Jordan Fisher.
The star-studded line-up includes Addison Osta Smith, Ariana Greenblatt, Tripp Palin Johnston, Sophia Pippen, Hudson West, Akash Vukoti, Mackenzie Ziegler Sky Brown, Alana "Honey Boo Boo" Thompson.
Please fill in your e-mail so we can share with you our top stories!