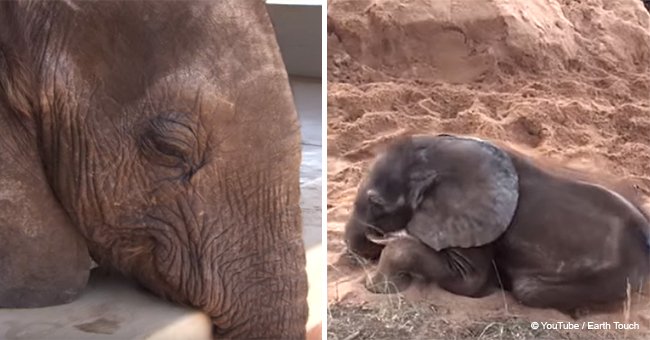 Depressed baby elephant abandoned by the herd meets a most unlikely friend (video)
Baby Ellie the elephant had been living a lonely life until a former sniffer dog named Duma became his close friend.
In a video shared to YouTube, the two unlikely pair of friends can be seen sharing tender moments at the Thula Thula Rhino Orphanage in South Africa.
Baby Ellie used to suffer from depression after he was rejected by his herd. He was brought into the orphanage, which is home to a variety of African wildlife, including rhinos, elephants, buffalos, leopards, giraffes, hyenas and crocodiles.
After he was taken into the orphanage, veterinarians found that he was suffering from a serious condition that affected the blood supply in his body for a while. He was critically ill with an umbilical hernia.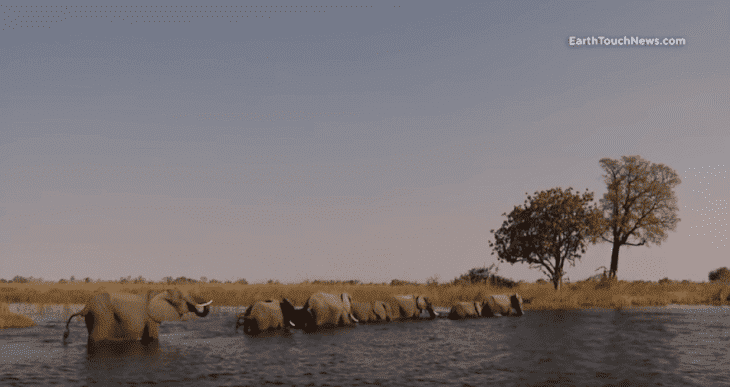 Source: YouTube/Earth Touch
Follow us on our Twitter account, @amomama_usa, to learn more and scroll down to watch the video below.
DEPRESSION LIFTED WITH CANINE COMPANIONSHIP
They feared that Baby Ellie might not live long. But he proved to be fighter despite his loneliness. His health eventually improved, more so after he met Duma the German Shepherd.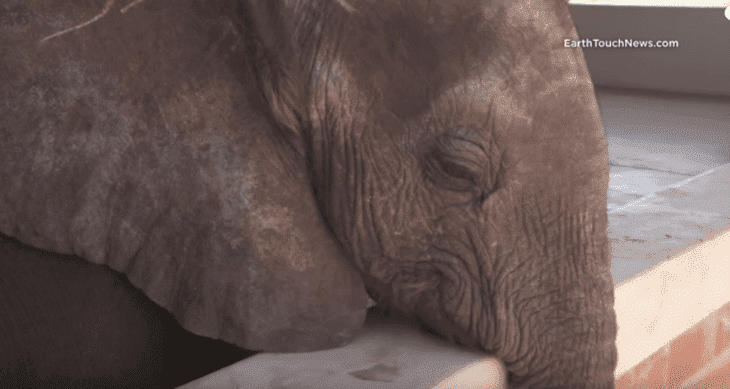 Source: YouTube/Earth Touch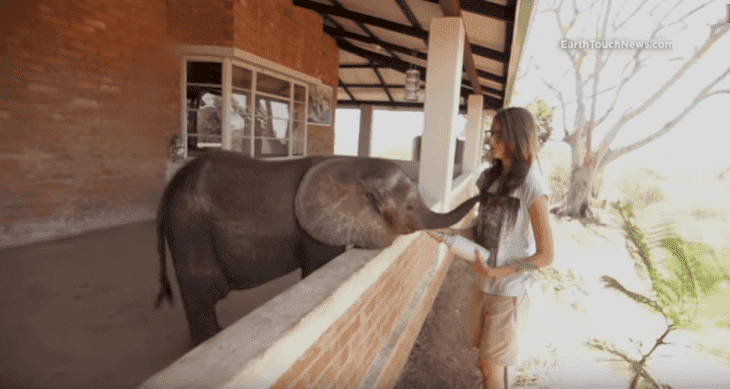 Source: YouTube/Earth Touch
Elephants are social animals, so it wasn't surprising that Baby Ellie would be depressed for not having family and friends around.
His depression and lethargy vanished when Duma stepped in to become his friend.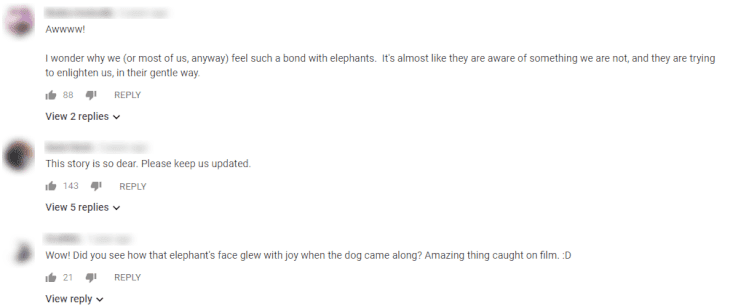 Source: YouTube/Earth Touch
It's fascinating to see two animals from different species form a special bond.
"Everyone loves a canine companion, and this baby elephant is no exception!" read the video clip's description. "The tiny pachyderm arrived at the Thula Thula Rhino Orphanage in South Africa after being rejected by his herd. Critically ill, the youngster had very little chance of survival. But thanks to round-the-clock care from sanctuary staff, and a bit of help from a special canine companion, the baby elephant is on the road to a full recovery."
DOG AND SHEEP
Another unlikely animal bond that has caught global attention is that between a dog and a sheep in Italy.
The dog was brought over to a farm to help herd their many sheep. Its other job specification was to also guard the animals.
However, one day the canine was seen doing something that was not part of its job specs. The canine decided to break protocol and make friends with the sheep.
Please fill in your e-mail so we can share with you our top stories!