White couple had a photoshoot in a cotton field for their Black child's 8th birthday
Photos of an 8-year-old black girl in a cotton field are raising issues. Her adoptive parents who allowed the shoot are White. 
A White couple who adopted a Black girl has drawn unwanted attention after images of their daughter's 8th birthday photo shoot emerged. If the White couple had a White daughter, the photos would have been deemed lovely. However, the fact that their daughter was Black and she was made to pose in a field of cotton raised an issue that dates back to a difficult time in African-American history.
I know got damn well...... pic.twitter.com/3pR52pUm68

— MS. MODERNA, GWORL (@LocdWithNessa) October 4, 2018
COTTON AND AFRICAN SLAVERY
During the 1800's, the mechanization of the textile industry gave rise to the demand for cotton in America. At the time, the yield from the crop was limited due to the labor it requires to remove seeds from raw cotton fibers. This gave rise to the importation of African slaves to America, particularly the South. They were made to work in cotton fields to pick cotton by hand. In the next 50 years, the slave population rose to great heights. By 1860, there were 4 million African slaves in America, most of them living in cotton-yielding states in the South.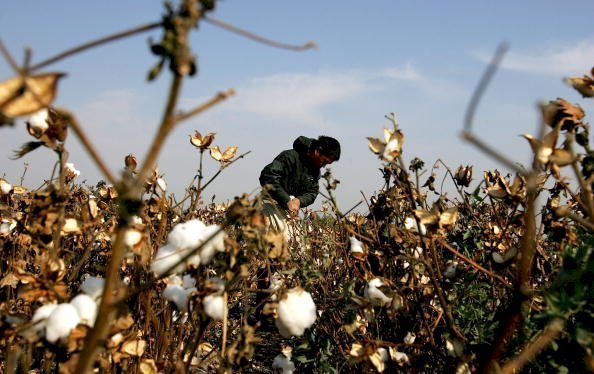 THE ISSUE
With the impact of cotton on African-American history, it shouldn't come as a surprise to the white parents why their daughter's photos are now controversial. Veronica Wells, a writer for Madamenoire questioned the lack of thought put into the shoot by the parents.
"The level of insensitivity and emotional ignorance it represents is concerning," she says.
Wells is saddened by the idea that the black girl has to face racial insensitivity in her own home.
WTF is going on in people's minds today? Do they realize how stupid and ignorant they look? Do they really believe that they're being funny! It's almost shocking how racism seems to be a fad nowadays.

— Marianne Gonzalez (@Mari_g253) October 6, 2018
WHEN COTTON IS USED TO SPREAD HATE
These unfortunate photos are also a sour reminder of two White young men who threw bags of cotton at the lawn of the Universtity of Missouri. The act, meant to spread hate caused an outrage.
If they were hoping for Black men to pick up the littered cotton they were wrong. The White men were later identified and punished for their actions.
WHEN COTTON IS USED TO JOKE ABOUT THE PAST
At a high school in Sarasota, Florida, a White student referenced cotton picking in his attempt to ask a girl to their prom. As part of his promposal, he held up a sign for the girl which read,
"If I was black I'd be picking cotton, but I'm white so I'm picking u 4 Prom?"
The sign was definitely not ok, even if it meant the student's date said yes.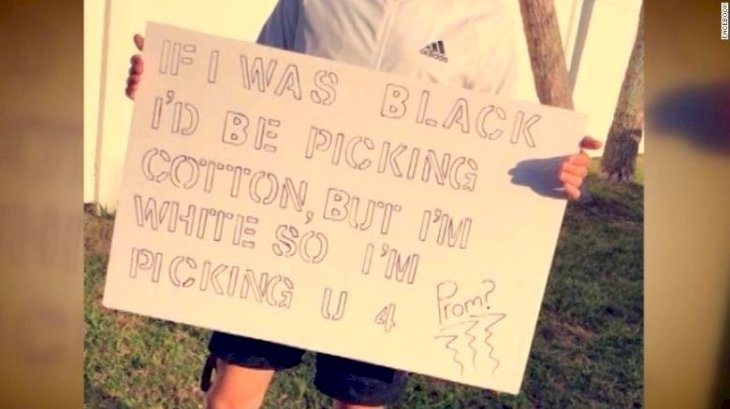 It's alarming how these kinds of events still happen today among the youth or among white parents who have the good intention of adopting black children. It is our hope that by telling these stories, it would pave the way for the promotion of racial sensitivity so that both black and white people could co-exist peacefully.