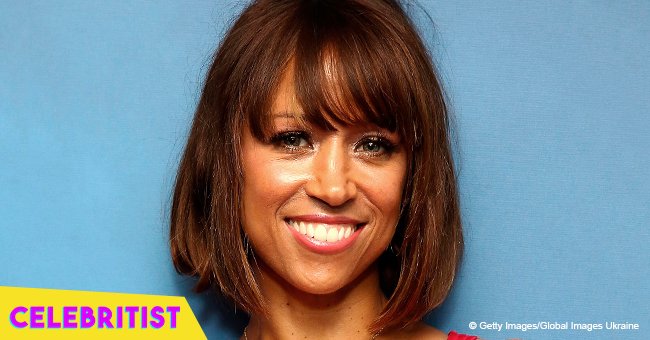 Stacey Dash shared photo with her 2 grown-up kids, showing their uncanny resemblance
Stacey Dash took to Instagram to share an imponent photo with her two teenage kids, and they can't deny their uncanny resemblance. The former "Clueless" star recently tied the knot in secret for the fourth time, after stepping down her candidacy to the Congress.
It's been a roller coaster of a year for Stacey Dash. But she can always count with her kids to be a constant in her life, and she has stated before that their wellbeing is her priority. The proud mom recently took to Instagram to gush about her kids: Austin, 26 and Lola, 15.
In the pic, Stacey is sitting on a chair with a strong stance as she juts out her jaw in defiance, wearing a denim set of pants and jacket. She's flanked on either side by her kids. Lola looks gorgeous wearing a striped top and grey jeans, while Austin kept a more severe expression rocking a simple blue t-shirt and black pants.
"French Quarter...Mi familia. All that matters in this world. #grateful #love #graceofGod #familia #warriors," Dash captioned the family portrait.
A LAST MINUTE LIFE-CHANGING DECISION
The "Single Ladies" star revealed in an interview with The Blast a few years ago that she almost had an abortion the first time she got pregnant. She was dating musician Christopher Williams and using lots of drugs when she found out about her pregnancy.
Stacey was in a very dark place, but as she was waiting in her hospital room to have a termination, she recalled that "God told me, 'Keep your son.' I ripped the IV out of my arm, and I said, 'I'm keeping my son.'"
She didn't hide this experience from her kids, as she believes they can learn from her mistakes. "The best way to protect my children is, to be honest with them," Dash said. "I let them know that I survived. I'm not a victim. And there is nothing they can't overcome."
THE FOURTH TIME'S A CHARM
Dash has been married on three different occasions. First to Brian Lovell, Lola's father, then to British executive James Maby, and thirdly to actor Emmanuel Xeureb. All of her relationships ended in a span of five years or less.
And when people thought the actress would have given up on love, she surprised everyone last week after her publicist confirmed to Page Six that she has tied the knot once again.
This time, to Jeffrey Marty a controversial Republican who is known for creating the fake Rep. Steven Smith of Georgia, the first "congressman" to endorse Donald Trump on Twitter.
What's more shocking about the news is that Dash and Marty met only ten days before the wedding. Her spokesperson couldn't confirm how they met.
A CONTROVERSIAL RUN FOR CONGRESS
Last year, Stacey voiced her interest in running for California's 44th congressional district as a Republican. She filed the paperwork earlier in the year, but a few months later decided to rescind her decision.
"After much prayer, introspection and discussions with my family, I am withdrawing my candidacy for California's 44th Congressional District," she said in a statement on Twitter.
And continued:
"At this point, I believe that the overall bitterness surrounding our political process, participating in the rigors of campaigning, and holding elected office would be detrimental to the health and wellbeing of my family. I would never want to betray the personal and spiritual principles I believe in most: that my God and my family come first."
Now a newlywed and with two kids is clear that Stacey has other priorities in her life at the moment.
Please fill in your e-mail so we can share with you our top stories!