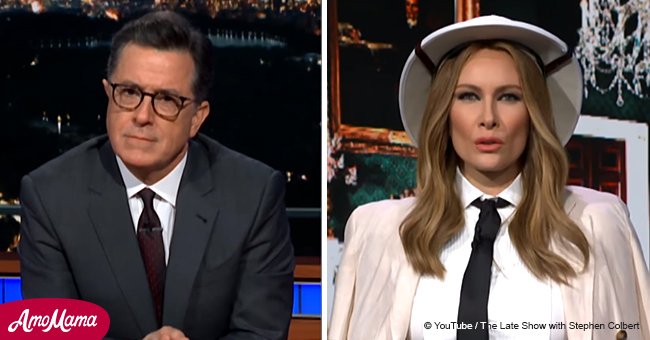 Fake Melania Trump cheerfully talks about Donald Trump's alleged affairs during 'Late Show'
Laura Benanti impersonated First Lady Melania Trump on "The Late Show" and discussed the President's alleged affairs.
The video clip had been viewed more than 385,000 times since being uploaded by the show's famous YouTube Channel.
Read more on our Twitter account, @amomama_usa. The brief interview with fake Melania Trump can be seen below.
Colbert introduced the segment as Melania's "first exclusive interview since her first exclusive interview."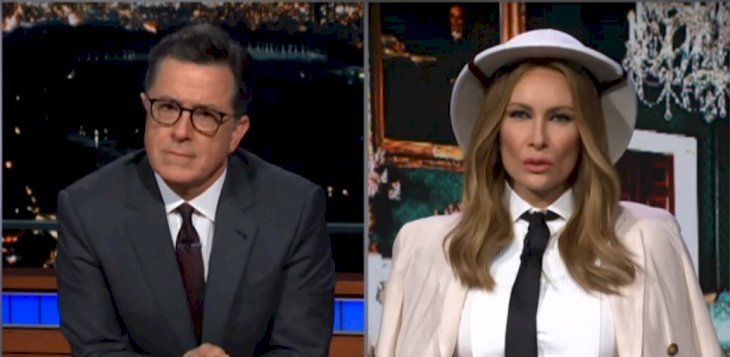 Source: The Late Show with Stephen Colbert
The bogus interviewed followed after the real Melania sit down for an exclusive and solo interview with ABC while away from the White House.
When asked by the reporter asked if Trump's alleged affairs put a strain on their relationship, Melania replied: "It's not concern or focus of mine."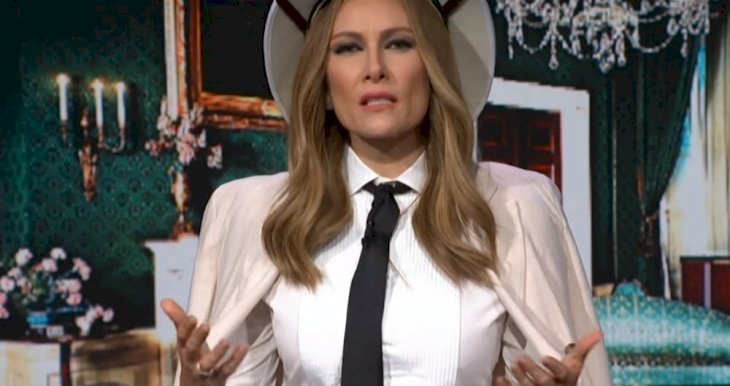 Source: The Late Show with Stephen Colbert
She explained:
"I'm a mother and a first lady, and I have much more important things to think about and to do. I know people like to speculate, and media like to speculate about our marriage."
Melania explained that "it's not always pleasant" but added that she could distinguish between right and wrong, and between "what is true or not true."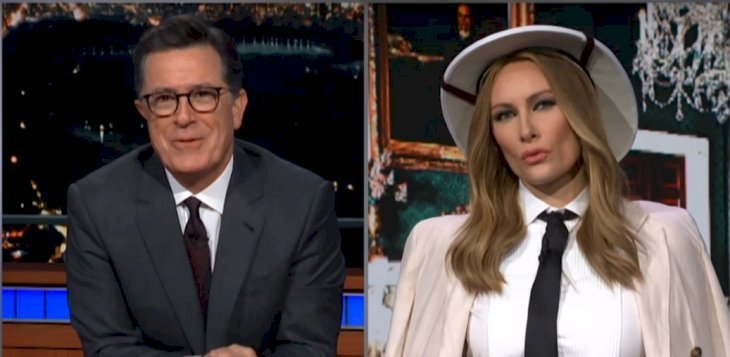 Source: The Late Show with Stephen Colbert
He then asked if she loves her husband, and fake Melania replied: "Yes, we are fine, yes."
During the interview with Colbert, the late-night talk show host commented on fake Melania's outfit, and she described it as "the ghost of colonialism."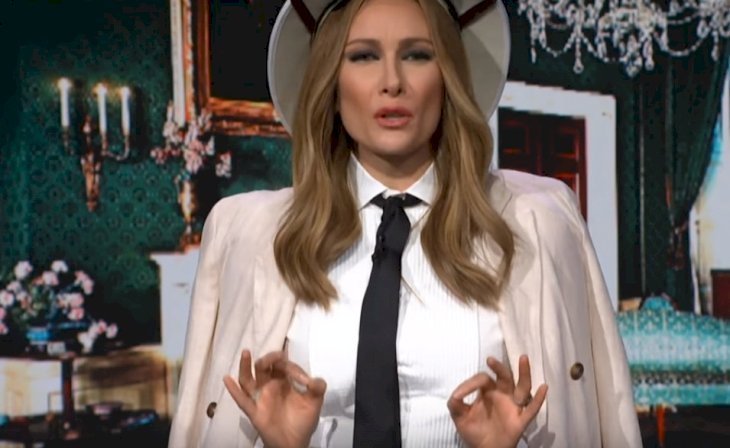 Source: The Late Show with Stephen Colbert
He mentioned Trump's affairs, and fake Melania said that she does not focus on who he focuses, before adding:
"Maybe he should go focus himself."
Colbert then asked if she really loves her husband and mentioned her comment from earlier that they are "fine." Fake Melania replied:
"That was from our vows, Stephen. When they asked, 'Do you take this man to be your husband,' and I looked into Donald's eyes, and with all my heart I said, 'yeah fine.'"
She then added that they are as happy as the day they were wed, before bursting out in tears but them regaining her composure.
Colbert also asked fake Melania about her campaign against bullying, called Be Best, and her criticism of the Me Too movement.
Please fill in your e-mail so we can share with you our top stories!