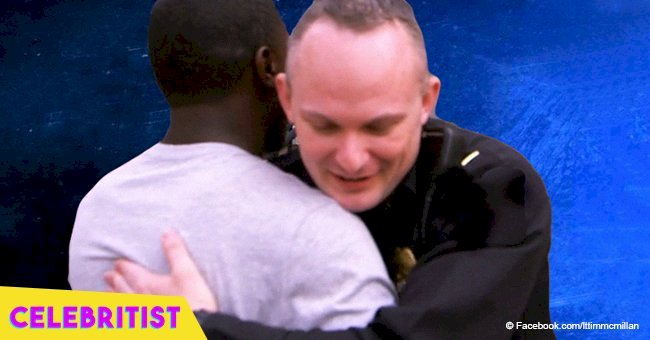 White officer's moving post after pulling over 'terrified' Black teen touches thousands of hearts
A white police officer was overwhelmed with emotion after he pulled over a black teenager and witnessed the young man's reaction. He took to Facebook to share his experience that moved users across the world.
In 2016, Garden City Lieutenant Tim McMillan was going about his job when he saw a young black man texting while driving. He pulled over the car, but when he walked over to the driver, the sight that greeted him was a sobering one.
"I found a young black male, who was looking at me like he was absolutely terrified with his hands up," McMillan narrated.
The cop could see that this black teenager was terrified. When the teen asked McMillan, "What do you want me to do officer?" it took a moment before the man in blue could come up with a reply.
McMillan then did his best to assure the young man that he was only looking out for him. Even after McMillan assured him, the black guy was still doubtful. McMillan had to confirm:
"I don't even want to write you a ticket. Just please pay attention, and put the phone down. I just don't want you to get hurt."
The Lieutenant went on to say he did not care who was at fault for the way a black teenager felt for being stopped by the police.
"Blame the media, blame bad cops, blame protestors, or Colin Kaepernick if you want," he said. "It doesn't matter to me who's to blame. I just wish somebody would fix it."
McMillan's post immediately went viral, and as at this time, has over 15,000 reactions. It has also been shared almost 6,000 times.
Over 1,000 people across the world also commented on the post, with many hailing McMillan as a hero. One person said:
"Thank you Lt. McMillan! You said you "just wish somebody would fix it." Well, what you did, and what you are doing, play a very significant role in it being fixed. Thank you for your wisdom, thank you for being compassionate, and thank you for risking your life every day to protect and serve!"
Like the black teenager McMillan met, Ayanna Cruver also felt a jolt of fear after she was pulled over by a police officer in Louisiana.
When the officer told her he was only checking to see if she was okay because she was driving under the speed limit, the terrified woman could not hold back the tears.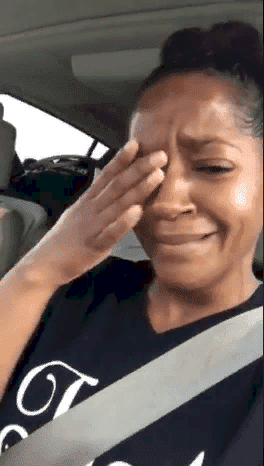 Facebook/Ayanna Reid Cruver
Cruver documented her experience in a Facebook video where she said:
"I never thought that in that situation, I would feel fearful, but I legitimately felt horrified. How awful to be stopped by the police and feel that scared!"
You can watch Cruver's emotional story and catch up on the rest of the clip here.
The incessant cases of police brutality, especially against people of color in the United States has led to widespread fear and distrust of the police force, but there are still good police officers.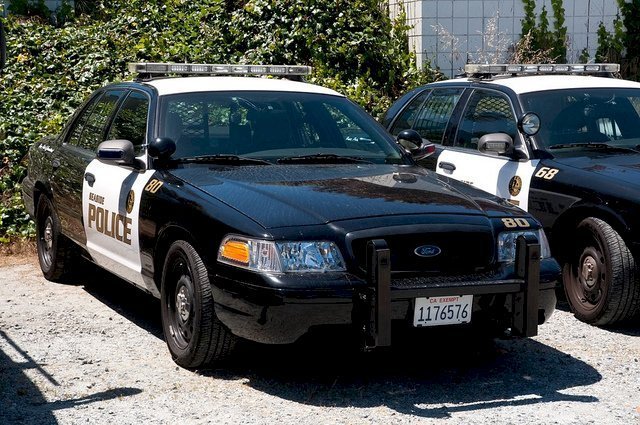 Flickr/Brian Imagawa
In August, Hastings-on-Hudson Police Officer Jessie Ferreira Cavallo saved the life of a teenage boy who fell several feet from an overpass onto the concrete below. Cavallo dived in after the boy, not caring for her own life.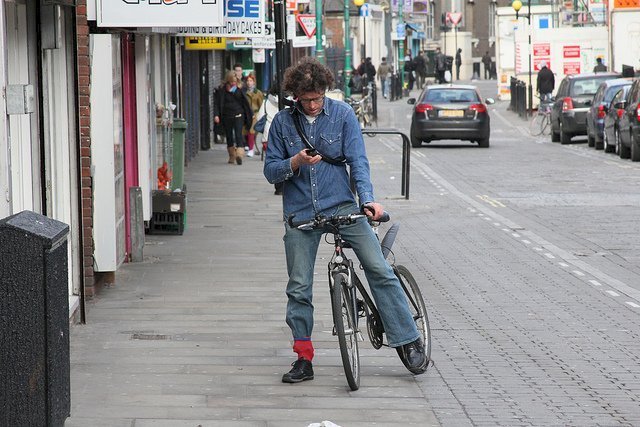 Flickr/Leif Harboe
Similarly, Deputy Jeremie Nix went above and beyond to save the life of Baby Kingston who had stopped breathing while with his mother in their car. Kingston's mom frantically stopped Nix's car, and the officer ended up driving Kingston to the nearest hospital.
Please fill in your e-mail so we can share with you our top stories!