'I was so scared,' woman breaks down in tears after police encounter in viral video
Subscribe to our Google News >>>
An African-American woman was stopped by the police and recounts her fear during the exchange in a clip that has since gone viral. Her reaction, sadly, is a reflection of current happenings in the United States.
Ayanna Cruver was on her way home from her husband's Air Force Base when she was pulled over by a police officer in Princeton, Louisiana.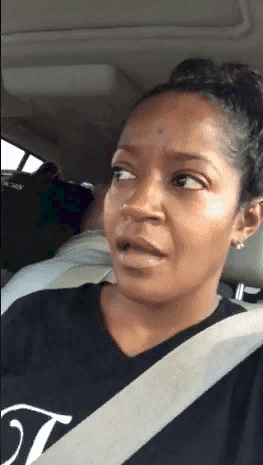 In an emotional video posted on Facebook, Cruver explained amidst tears, that her first reaction was fear. "I couldn't understand why cause I knew I wasn't speeding," she said.
The officer told her he only wanted to check on her because she was driving under the speed limit. Cruver said the officer wanted to make sure she wasn't sleeping or intoxicated while driving, as those are one of the primary reasons why drivers drive slowly.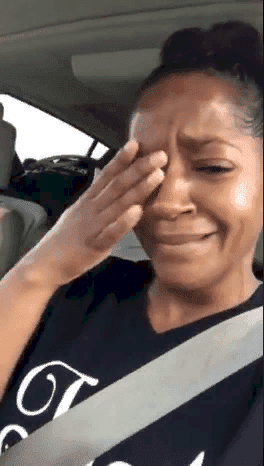 Cruver could not hold back tears as she narrated her reaction after confirming this was just a nice officer checking on a citizen:
"As he said that, I just broke down crying and I told him, 'I was so scared' and I knew he felt awful that I was that scared. …I never thought that in that situation, I would feel fearful, but I legitimately felt horrified. How awful to be stopped by the police and feel that scared!"
Despite being reassured by the police officer who hugged her and told her to be safe, Cruver said she had to pull over at the next exit to calm herself. She was genuinely surprised at how frightened she was by a police officer stopping her.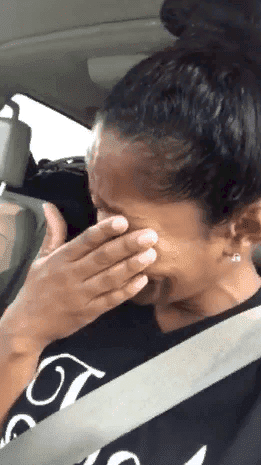 Sadly, Cruver's experience sheds light on the ugly reality of police brutality in the United States, especially against people of color. In recent years, there have been numerous cases of police officers harming, and in some cases, killing harmless African-Americans.
Philando Castile, Keith Lamont Scott, and Alton Sterling are some of those who have fallen victim to this scourge.
Cruver's reaction also mirrors that of a large percentage of the American people, as recent polls found that black Americans mostly confessed to having little or no confidence in the police.
Cruver's final words in the viral clip sum up the sad situation:
"The nature of the situation in our country right now made me feel horrified that I got stopped and asked to get out of the car, but the positive spin is that he really was just a nice officer checking to see if I was OK. The sad piece is that I shouldn't have had to feel this scared."