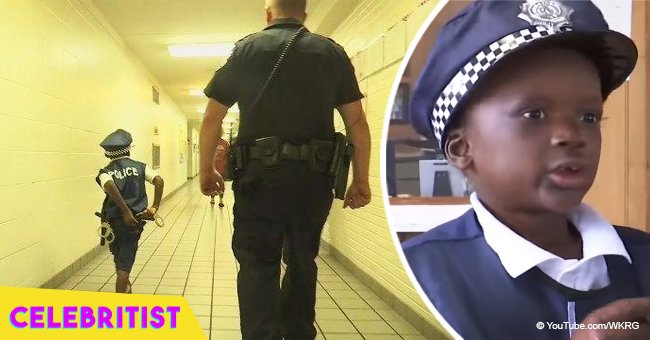 Little boy with rare medical condition becomes school's most adorable resource officer
An unlikely friendship between a 6-year-old boy and a school resource officer has been melting hearts all over social media in the past days. Braylon Henson can't join his classmates outside of the classroom, so he patrols around school with his resource officer friend.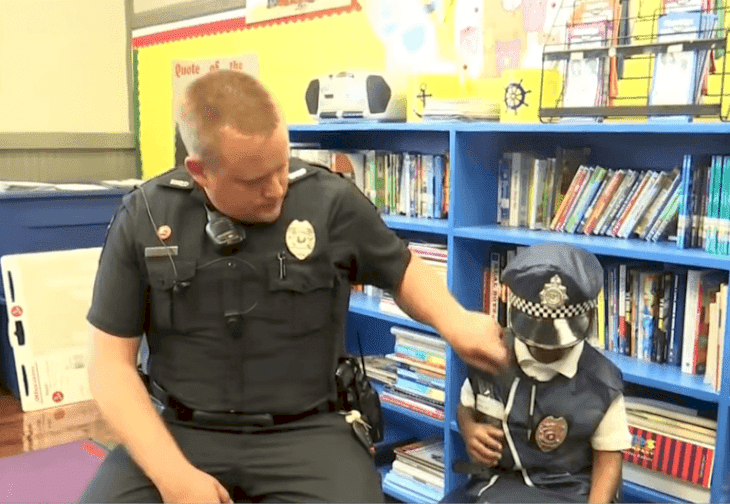 Source: YouTube/WKRG
When Officer Ronald Saladin started his job at a school in Bay Minette last August, he never thought he would get a partner to help him out maintaining the order in school, But soon after, he found out about Henson's condition and noticed how sad the boy was of not being able to go outside to play.
Henson was diagnosed with Ectodermal Dysplasia as a baby, which means he was born without sweat glands. Because of this, he can't be outside when the temperature is high; otherwise, he would overheat.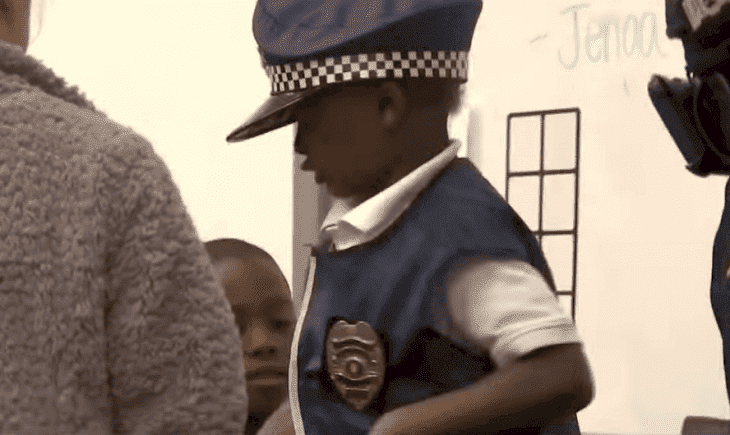 Source: YouTube/WKRG
Teachers even revealed to News 5 that they have to rub ice cubes on him when the temperature gets too high even indoors.
"I noticed his classmates were out there playing and he was in here by himself. I let him come walk with me because he felt left out," said Officer Saladin. What started as an act of kindness, soon became a routine for the pair.
A NEW RESOURCE OFFICER IN TOWN
Now Henson walks around the school with Saladin in two, handing out tickets for infractions and earning the love and affection of his fellow students. The little boy even has his police officer uniform, which Saladin purchased for him.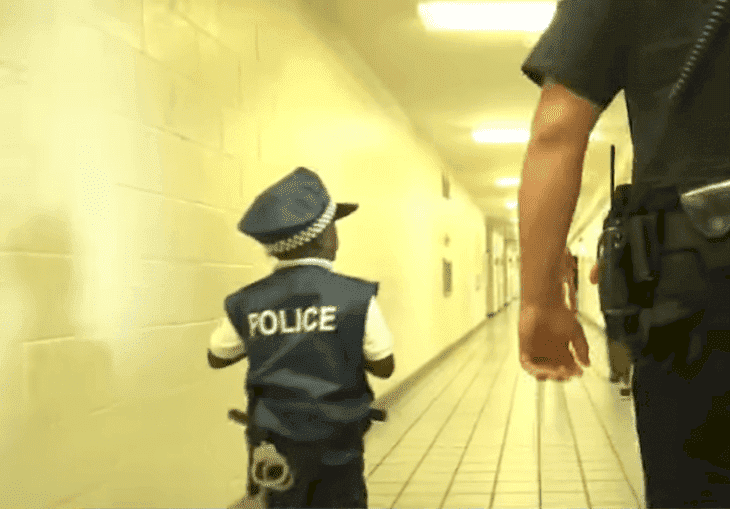 Source: YouTube/WKRG
"He felt left out, and I didn't want him to feel left out. His mom was afraid he was going to get picked on and bullied when he came to school," said Saladin, who also called his encounter with Henson a blessing, "like it was meant to be."
The boy's popularity in school has gone through the roof since he started patrolling, and now not only his classmates but also older kids are aware of his presence and how seriously he takes his job. He even gave a ticket to a teacher when he found a pencil on the floor.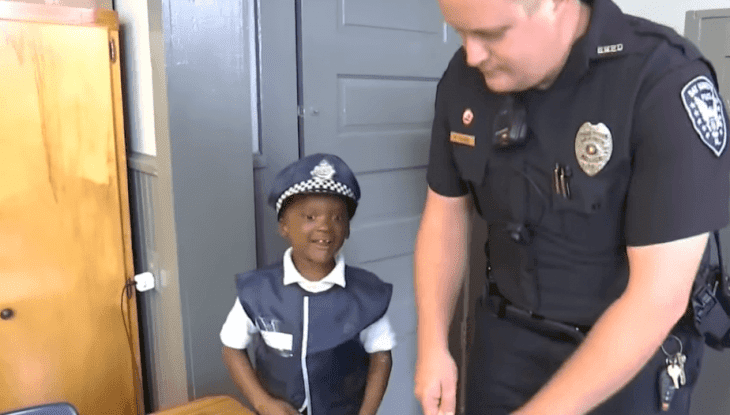 Source: YouTube/WKRG
A PEORIA POLICE OFFICER FOR A DAY
Like Henson, another little boy was made feel special by police officers by letting him live the experience of being an officer for a day.
Brendan Davies always wanted to meet some police officers, and when he got the chance to visit the Peoria Police station, he wasn't expecting to be welcomed with a little-customized costume and the surprise of living like an officer for the day.
The 7-year-old has been in a challenging health situation since he was born. He had a heart transplant when he was 1, and last year was diagnosed with cancer.
Henson met some K9 officers, drove in a patrol car and even talking with the dispatcher through the radio of the vehicle. The boy wants to be a lot of things in life, from a firefighter to a nurse and construction worker, Brendan keeps on battling cancer to be able to live all of his dreamed careers.
"He's amazing, he touches everybody, he just has this light, he has so much fun, he bops everywhere he walks around, he's got this strut, he loves everybody," said Genevieve, his mother.
Please fill in your e-mail so we can share with you our top stories!