Woman who suffered 6 miscarriages bursts into tears when surrogate hands over her baby
Erin Boelhower could not contain her emotion after seeing her baby, born via surrogacy, for the first time.
Her baby was delivered by her best friend, Rachel Checolinski, who decided to become a surrogate mother after Erin suffered six miscarriages, as reported by Fox News.
Rachel gave birth to Scottie on September 19, 2018 at Aurora Health Centre in Wisconsin.
"It was very hard for me to watch Rachel screaming in pain during the labor and knowing it was all for me," Erin, 33, said.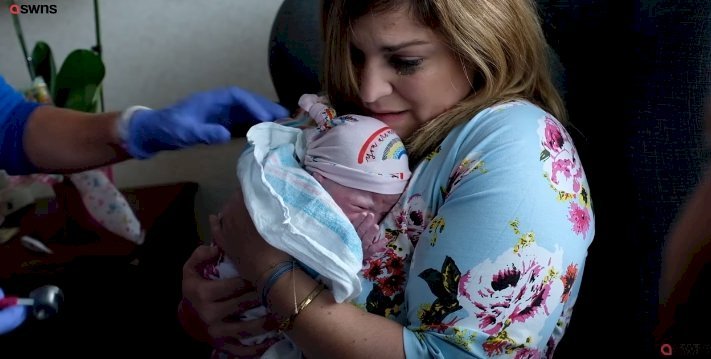 Follow us on our Twitter account, @amomama_usa, to learn more and scroll down to watch the video below.
Erin and her husband, Matt, had been wanting to have a baby for years. They tied the knot in 2012. Unfortunately, Erin suffered one miscarriage after another.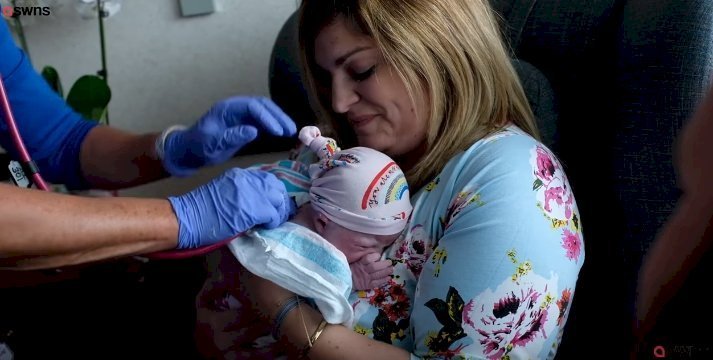 EMOTIONALLY AND PHYSICALLY EXHAUSTING
"We got pregnant six times and we lost all the babies at around six to eight weeks," she said. "It just got very emotionally exhausting. Physically draining on my body. It was just a lot."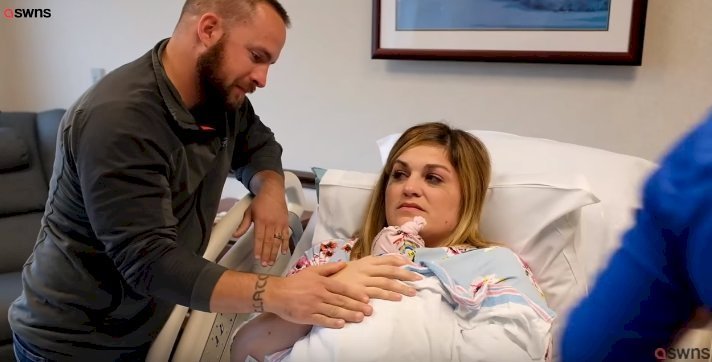 The couple started discussing the possibility of having a child through surrogacy after her sixth miscarriage in June 2017. But the process would cost them more than $50,000, an amount they don't have.
Rachel then stepped in. She knew her friend's struggles and would love to help her and Matt complete their family. She offered to carry the couple's baby.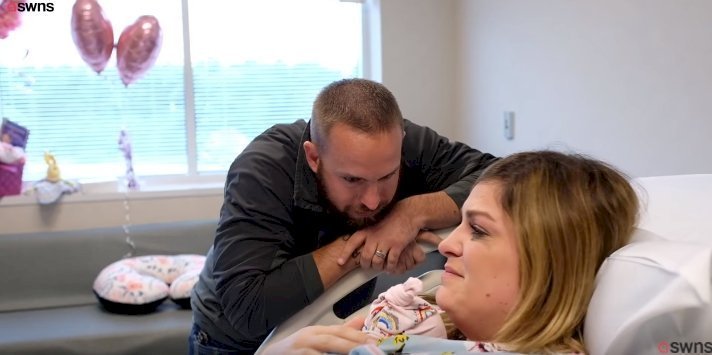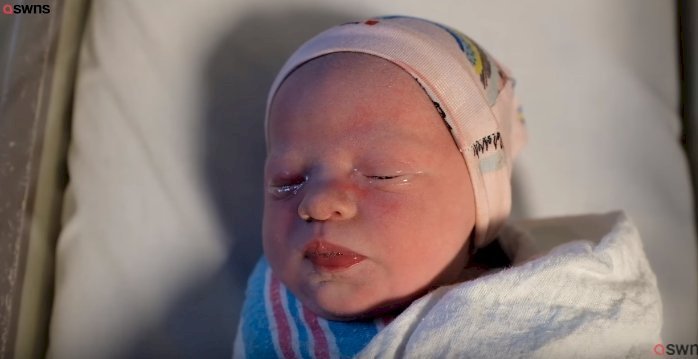 A PRICELESS GIFT
"We've been friends for almost 10 years and when they started trying and experiencing losses — every time it happened — my heart would break," Rachel said. "I said I would be willing to do it free of charge. It was my way of being a friend."
Rachel and her husband had to raise $35,000 for fertility clinic fees, legal fees, medical expenses, and other expenses related to her surrogacy. She underwent IVF and became pregnant in January 2018.
On September 19, 2018, she delivered Scottie, who weighed six pounds and eight ounces.
"I thought it was pretty incredible. I still think to this day it's the most generous, priceless gift anyone can give you," she said.